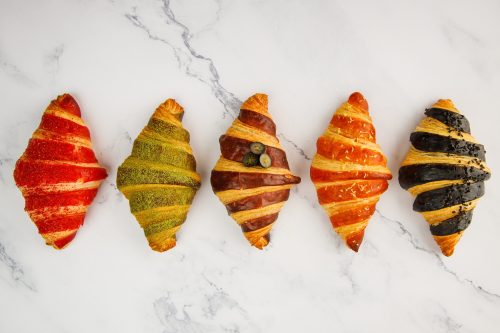 If you are looking for the best croissant in town, Grand Hyatt Erawan Bangkok offers croissants like no others, featuring five crafted flavours for you to enjoy the deliciousness.
Baked fresh every day by Erawan Bakery's Pastry Chef and made to delight your taste buds and fill your day with these amazing flavours: Raspberry, Green Tea and White Chocolate, Blueberry, Citrus and Black Sesame, for the price only THB 123 per piece. Moreover, you have a choice of pain au chocolat, almond and plain are also available.
Buy now to enjoy first at Erawan Bakery. Open daily from 7:00 AM – 9:00 PM. For more information or order inquiries, please contact +66 2254 1234 or email bangkok.bangh@hyatt.com.