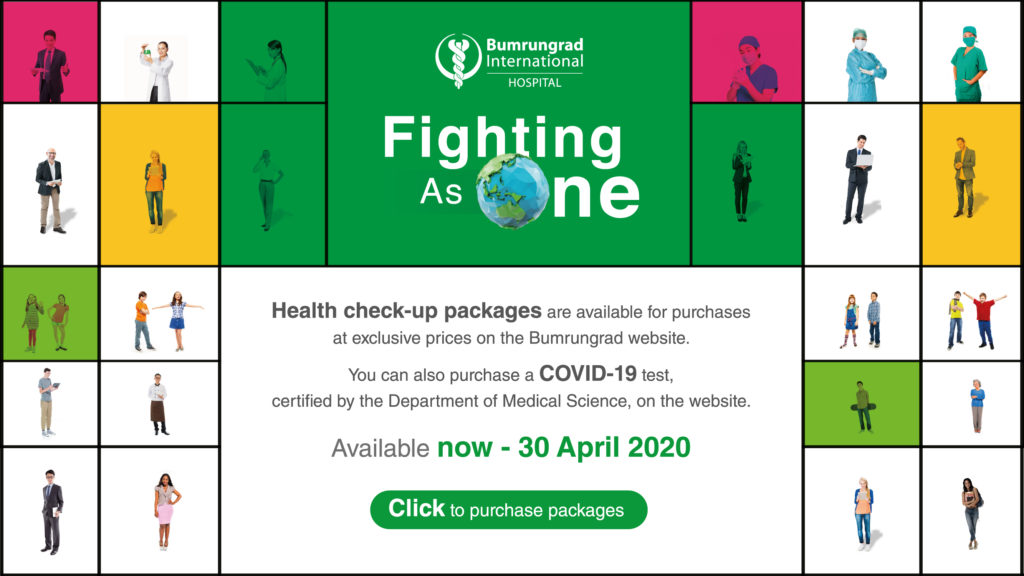 Stay healthy with Bumrungrad International's exclusively priced health screening packages, and programs to strengthen your immune system, restore energy, and increase antioxidants to counter free radicals.
With the purchase of a health check-up package (Comprehensive through Holistic packages), you receive a complimentary Myer's Cocktail program voucher, as well as 40% off the regular price of the Ozone Therapy program (regular price 6,000 THB, now only 3,600 THB).
Now – 30 April 2020, 09:00– 16:00 hrs.
Health check–up packages are available for purchases on the Bumrungrad website. You can also purchase a COVID- 19 test, certified by the Department of Medical Science, on the website.