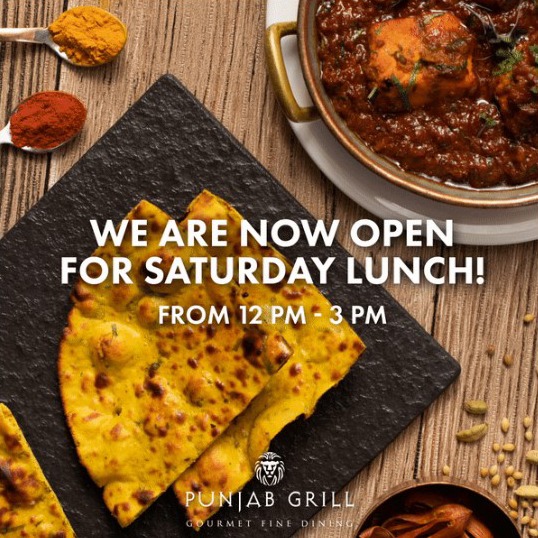 We are now open for Saturday Lunch!
Let's kick it off with our NEW weekly Saturday Lunch full of quality time and flavoursome bites, savouring signature highlights of tandoori kebabs, curries and a selection of Indian classic delicacies with a modern twist! 
🔸 Join us every Saturday from 12 PM – 3 PM 
🔸 À la carte price
Book a table with us!
💻 FB: m.me/PunjabGrillBangkok      
🍽️ Chope: https://bit.ly/3mMdcYU    
📱 LINE: https://bit.ly/3jmu8TD     
☎️ TEL: 091-818-5248, 0-2645-4952
⏰ Open Tue-Fri  6PM – 11.30PM, Sat-Sun 12PM – 3PM, 6PM – 11.30PM