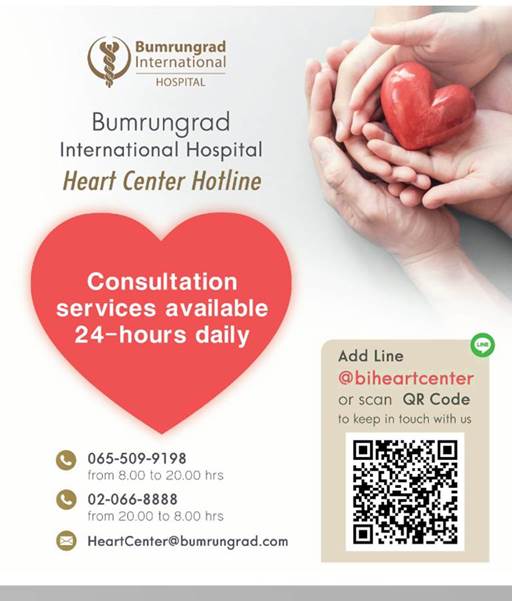 The Bumrungrad Heart Center employs comprehensive, holistic approaches to heart health ranging from prevention and early detection to diagnosis, treatment, heart surgery and rehabilitation.
More than 30 of the Center's specialists have studied in such countries as the USA, UK, Canada, Australia and Belgium. They include medicine-based doctors, endovascular specialists, heart surgeons, cardiac rehabilitation professionals, as well as subspecialists such as pediatric cardiologists.
We see over 3,000 cardiac cases a month, of which approximately 1,000 are non-invasive procedures such as echocardiograms. On top of this, we perform over 100 endovascular procedures monthly.
Scan to view the heart packages or Click here https://bit.ly/37oHOK9