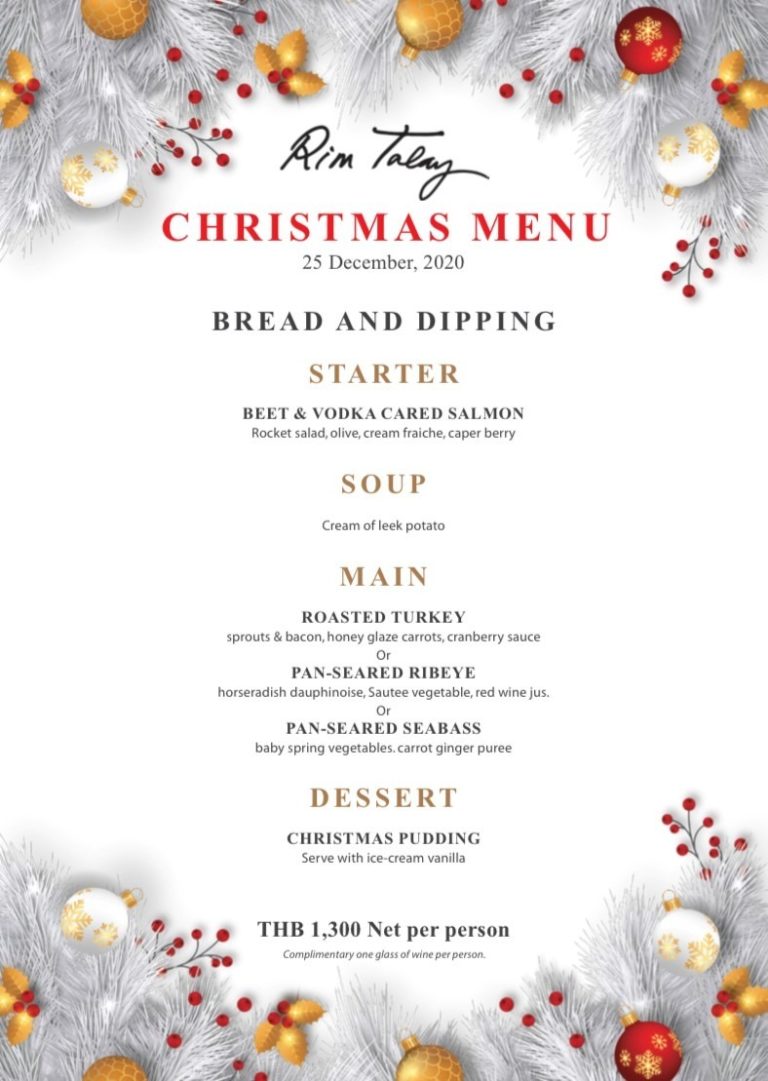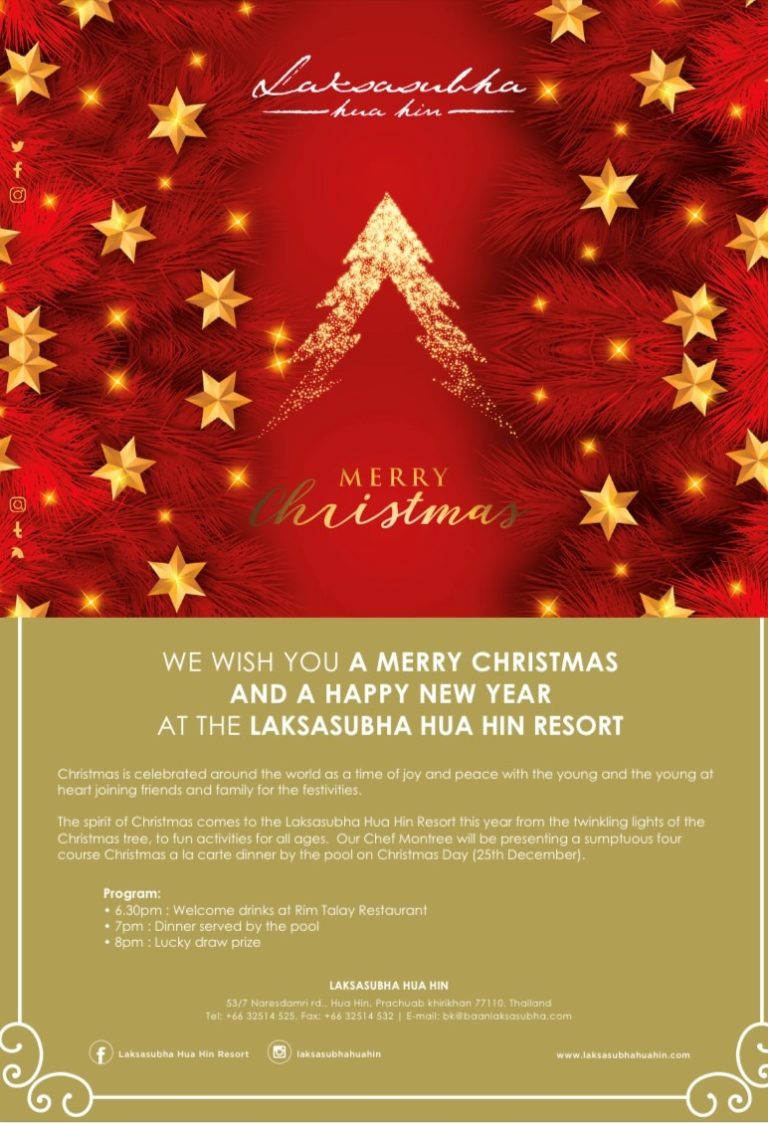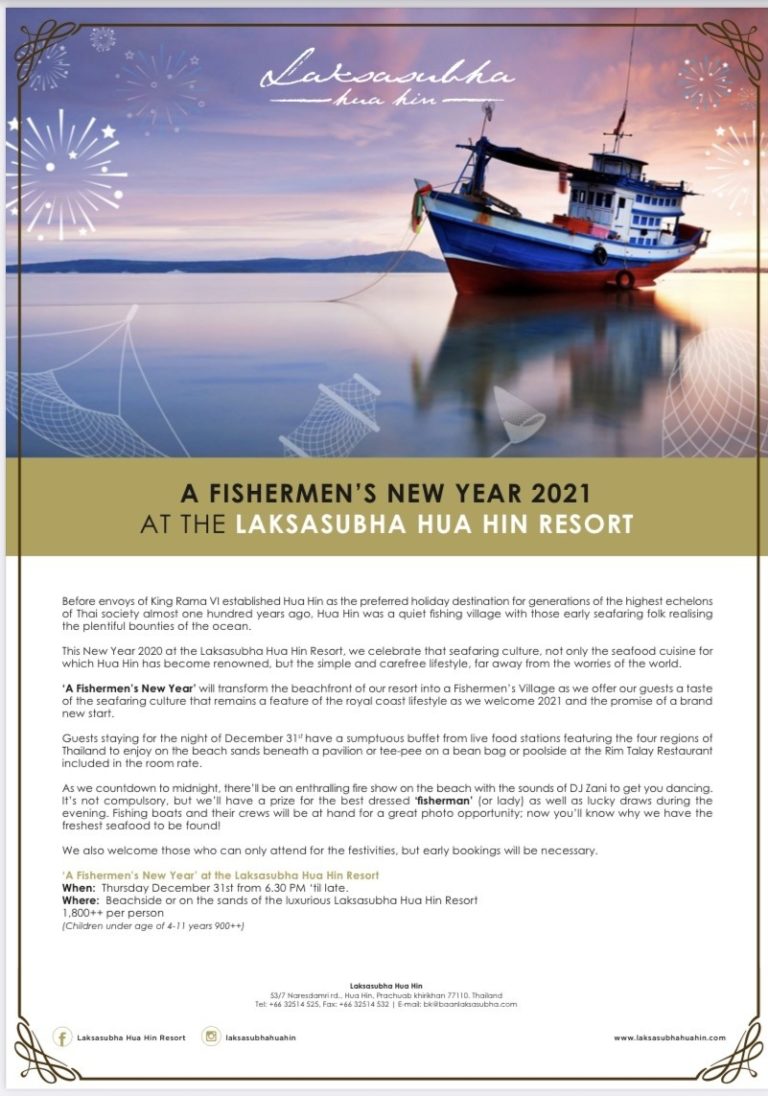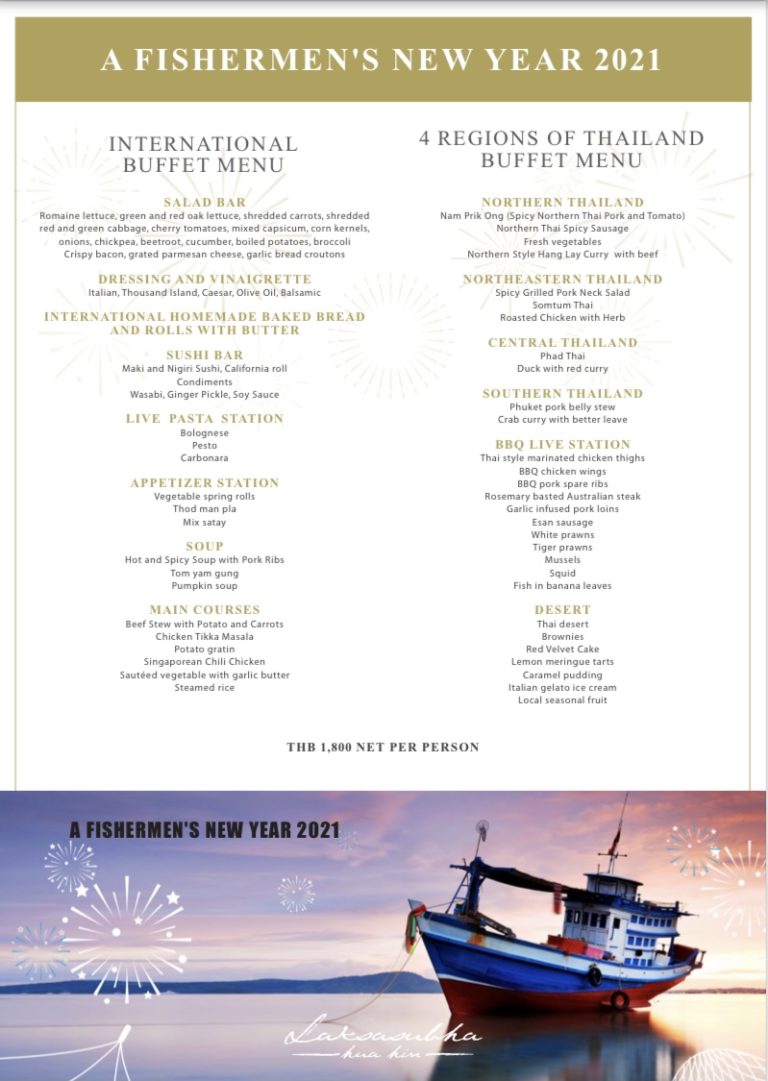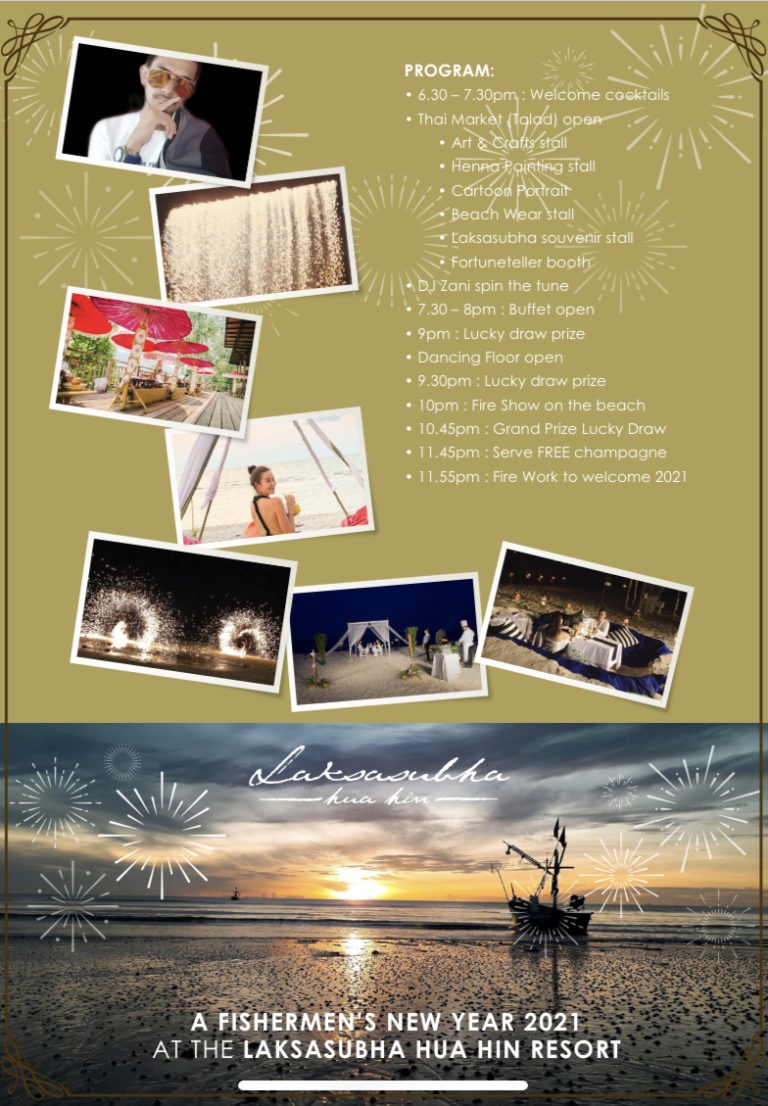 We would like to offer a personal invitation for you, your friends and family to join us with an extra bonus for early-bird bookings.


Bookings made by 30th November will attract a 20% discount for wine to accompany your sumptuous Christmas Dinner. An early-bird booking for our New Year's Eve event; A Fishermen's New Year, will receive 20% off the full cost of this night of food, fun and entertainment as we begin 2021.
We hope you will be able to return to our resort very soon. We're always ready to offer you a warm Laksasubha welcome, but especially for our Christmas and New Year's celebrations alongside the seashore in Hua Hin.
Best wishes from all at the Laksasubha Hua Hin Resort!"