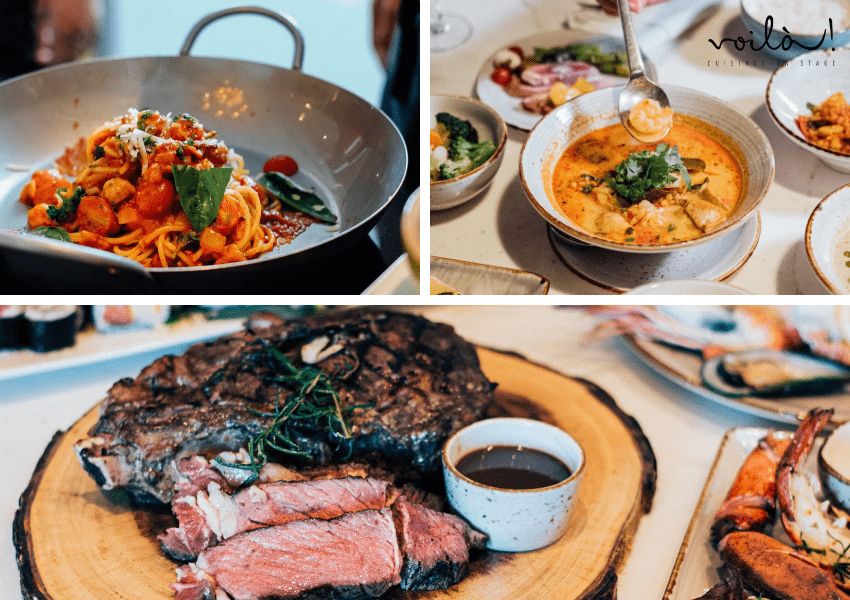 Unlimited Lunch @ THB 999++
Voila! reimagines 'all you can eat lunch' with a unique twist. Choose from our extensive menu and order let our chefs cook them as per your preference. Order your favourites as many times as you wish. This unlimited lunch at Voila! is also available on weekends and includes complimentary access to Sofitel Bangkok's rooftop swimming pool for you to enjoy a relaxing afternoon with your friends and family.
Book online and get a 30% discount on your reservation.
To reserve a table: https://bit.ly/UnlimitedLunchAtVoila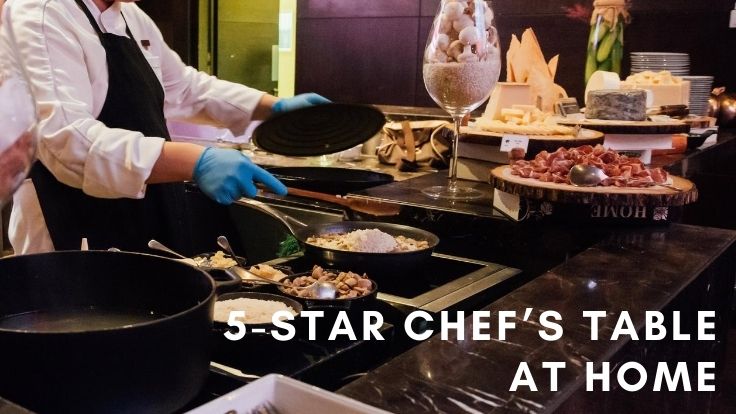 Chef's Table at Home
You can now host a party at home and have the Chef from Sofitel Bangkok Sukhumvit plan your menu and cook an exquisite meal for you and your guests. You can choose our signature 3-course menu from Belga our Belgian rooftop restaurant or choose 4-course or 5-course international menu and if you are looking for something more casual and fun for an evening soiree or brunch we also offer a cocktail menu that works perfectl. Package starts from THB 2,500 ++ per person with a minimum spend of THB 10,000. If you require a mixologist to stir up some heady concoctions, then let us know, we offer that too. With a team of chefs and service team at your service, you can focus on having a good time with your guests while the hotel team takes care of everything else. We also offer complimentary cleaning service for your apartment to clean-up after the party, which truly makes it irresistible.
Book your experience now: https://bit.ly/3176fJe