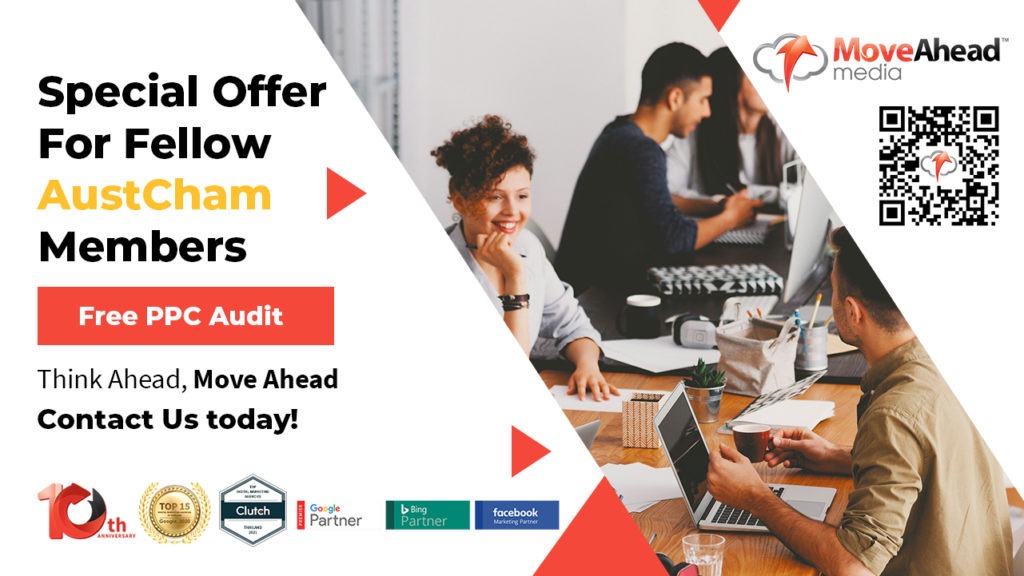 Things change rapidly in paid search, what worked yesterday might not work today!
So here's some good news: Move Ahead Media, a Google Premier Partner, is offering a FREE PPC AUDIT for our fellow AustCham members!
What's a PPC audit?
It's basically an analysis of a PPC program or campaign to determine how it could be optimized to get a better return on investment. You can trust that our experts will find new ways to improve your campaign performance so you can spend less time managing it and more time running your business.
With a free audit from us today, we'll show you how to make the most out of your advertising budget. We've been in business since 2010 and have helped over 1000+ companies optimize their campaigns to get better results. Our team has experience with all types of industries, including retail, ecommerce, finance, education and more!
If you'd like to discuss how we can help you increase your targeted PPC traffic, conversions and revenue, contact our office today! Offer expires at the end of June 2021.
Website: www.moveaheadmedia.co.th
Email: info@moveaheadmedia.com
Phone: +66 (0) 2260 0422
Think Ahead, Move Ahead