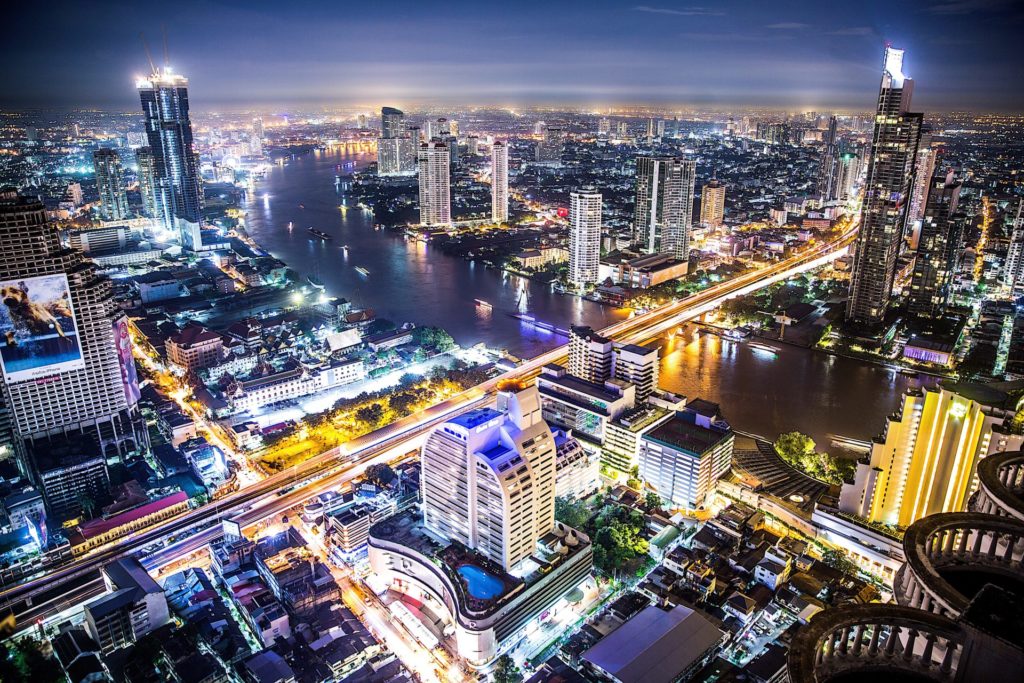 .
When residing in Thailand, it is likely that you will have to visit a local hospital at some point. Whether you become sick, get in an accident, or are having a baby, a visit to a hospital in Thailand is inevitable if you stay in the country for an extended period. Fortunately, hospitals in Thailand are often better and more affordable than in many other countries.
The standard of medical care in the Land of Smiles is good, especially if you can afford quality treatment. There are many world-class private hospitals in the country's major cities boasting state-of-the-art equipment, internationally trained doctors, and high standards. On the other hand, hospitals in rural areas may not meet the same international standards, which means you may have to be transferred to a better hospital in some cases.
With that said, there are some things to keep in mind when visiting hospitals in Thailand. Our friends at Pacific Prime Thailand are here to offer their top tips on seeking medical care in Thailand as an expat.
1. Understand the differences between hospital types
There are two main types of hospitals in Thailand: government hospitals and private hospitals. Both categories can provide treatment, although the experience can vary significantly.
Government hospitals
Most government hospitals in Thailand are administered under the Ministry of Public Health, in conjunction with medical schools. The main focus of these hospitals is to provide affordable medical care to Thai nationals rather than expat or international patients. Since they are usually crowded, patients often have to queue for treatment from early morning.
The influx of patients daily also means that customer service is usually not a priority. In fact, patients often have to wait several hours for a brief consultation. A key advantage of government hospitals is their lower costs, which can be significantly less than what private hospitals charge.
Private hospitals
If you prefer to avoid long wait times, your best option is to choose a private hospital. These hospitals are reputed for hiring more skilled medical specialists and providing quality treatment and customer service. You'll also have more time during consultations, which is unlikely at government hospitals. In general, staff (including doctors and nurses) in private hospitals do what they can to ensure a pleasant visit.
2. Figure out how you will cover the costs
While private hospitals are a more suitable option for most expatriates, their benefits come at a price. For instance, a standard checkup can cost a few thousand baht. Although private hospitals in Thailand are more expensive than government hospitals, they are still relatively inexpensive compared to most Western countries.
The good news is that having the right health insurance coverage can help cover the costs and give you access to quality treatment. If you lack international health insurance coverage in Thailand, the expense of any injury, sickness, or related medical treatment could clear your savings and limit your options for medical care and treatment quality.
3. Find the right health insurance plan for your needs
According to Thai law, expats working in the country must have health insurance. Those who are employed legally in Thailand are eligible for social security, which is financed by monthly salary deductions. Social security beneficiaries can receive free (generally generic) medication and fast consultations at designated hospitals.
Expats in Thailand are assigned to a specific hospital, which means any medical treatment outside of the assigned hospital will not be covered. Consequently, many expats opt to secure private health insurance to access quality care at various private facilities. Since choosing the right health insurance plan or provider can be daunting and time-consuming, it's advisable to work with a reputable broker like Pacific Prime Thailand.
Pacific Prime Thailand hopes the tips above can help you find the best travel insurance, and are happy to assist you with your health insurance needs. Whether you're looking for health insurance plans for individuals, businesses, or more, the leading health insurance brokerage compares plans from leading insurers locally and globally to help you find the right fit. Contact Pacific Prime Thailand for impartial insurance advice and a free quote today.