AustCham offers a diverse range of events and we invite you to partner with us as an event sponsor. Event sponsorship opportunities include: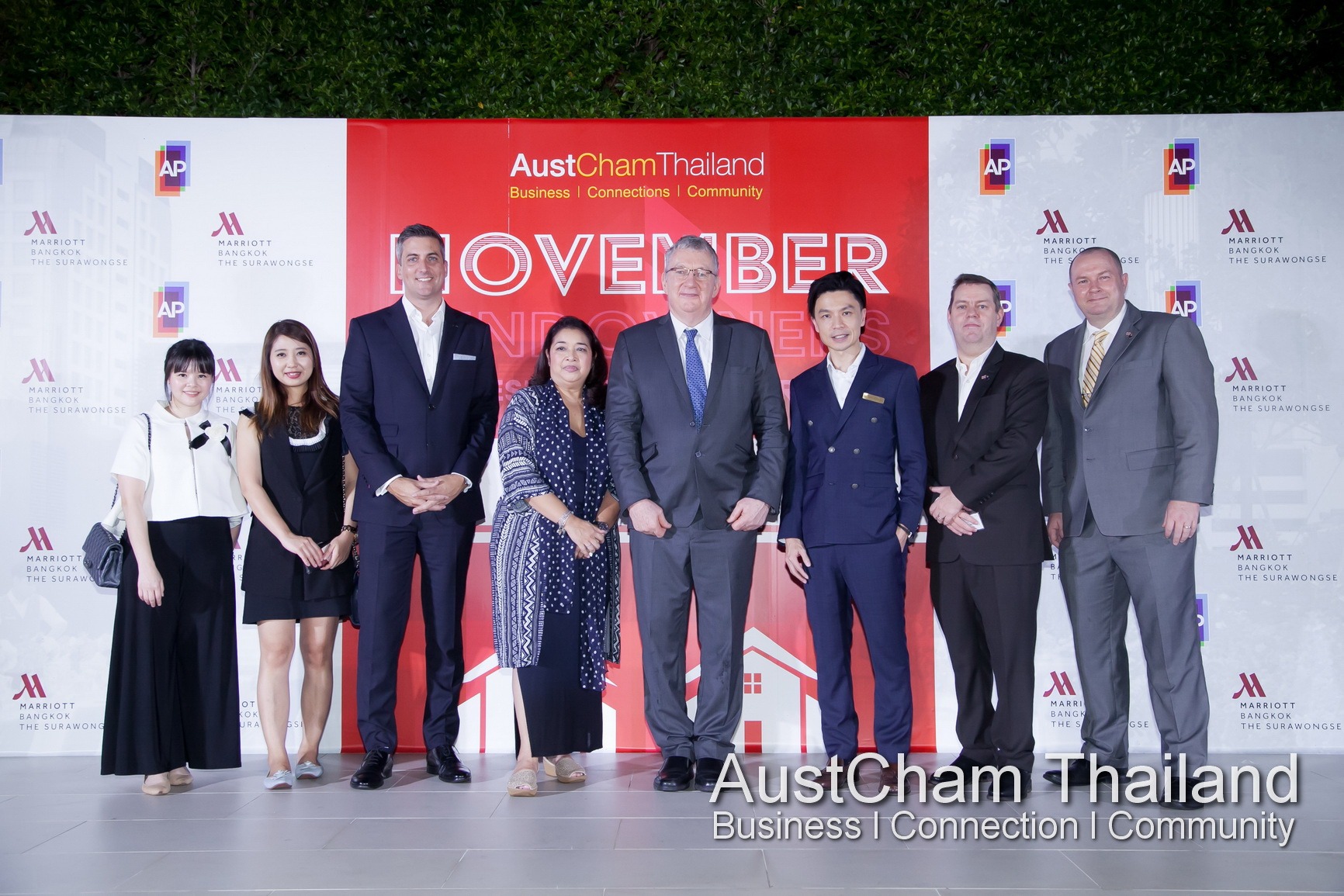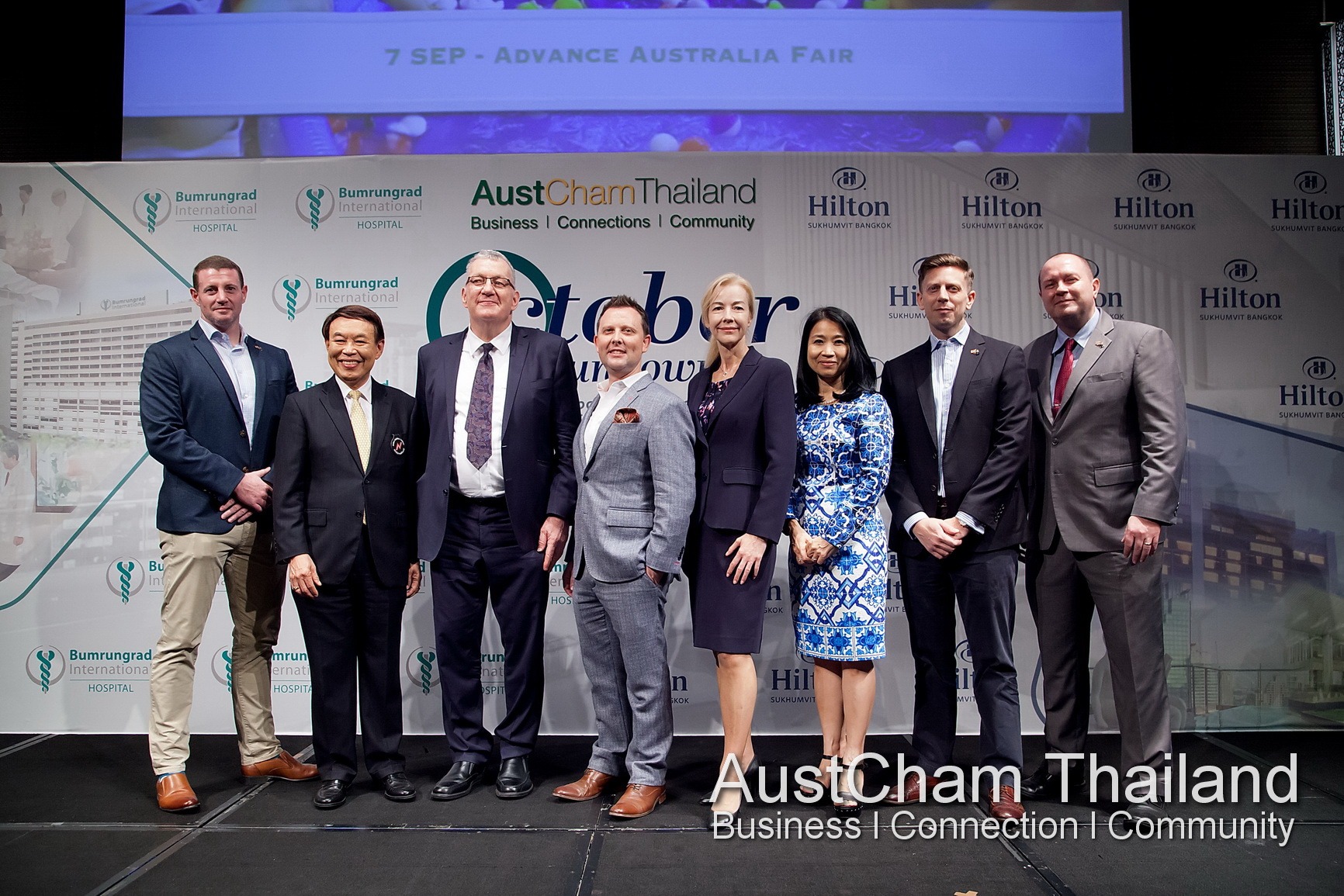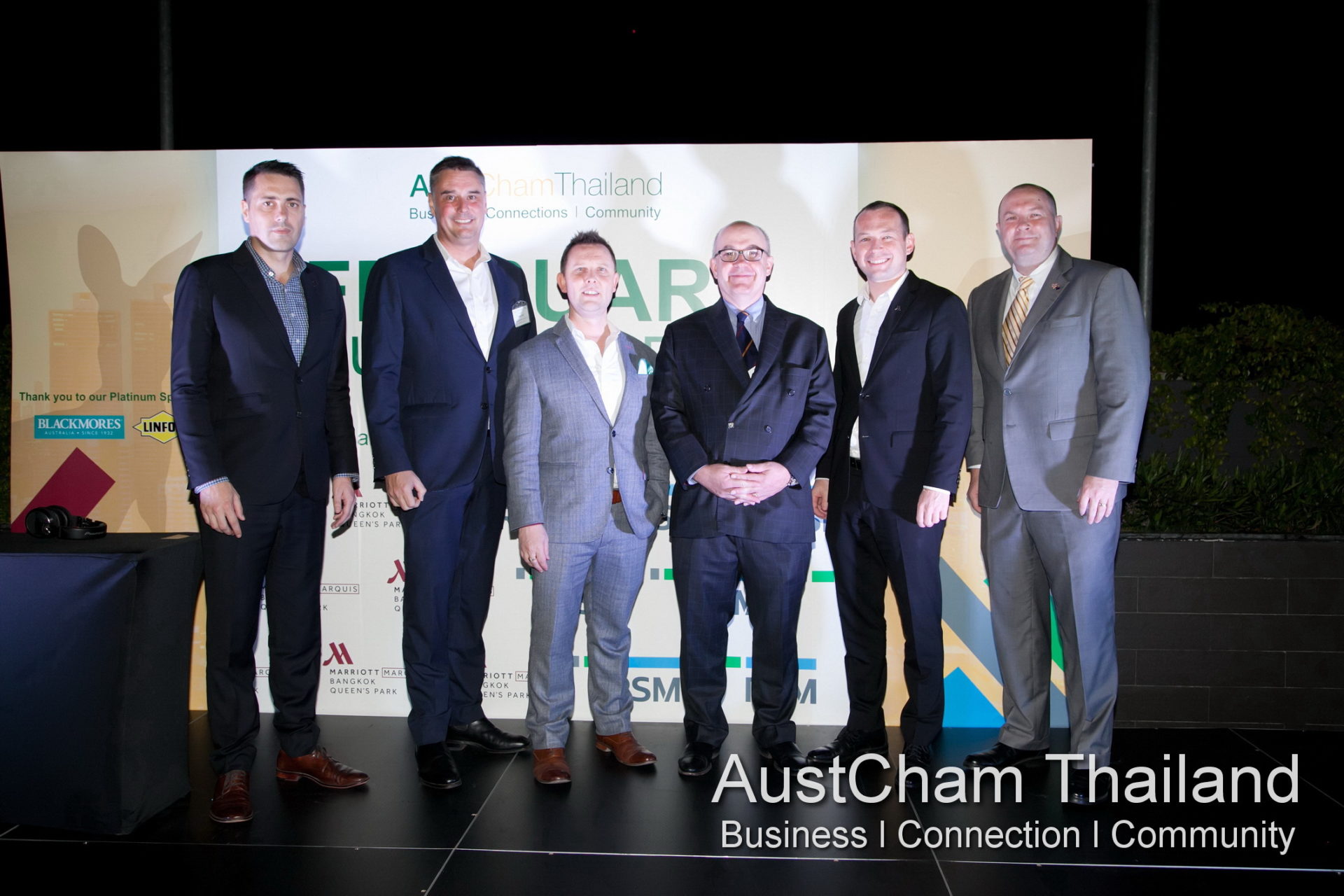 Sundowners - Corporate and Venue Sponsorship
Open to corporations and venues, hosting Sundowners can be a fantastic way of promoting your company or your venue to the domestic market. AustCham Sundowners is a Bangkok institution and the largest monthly business networking event in Thailand, regularly attended by 200-250 business people. One corporate and one venue sponsorship opportunity is offered at most Sundowner events. Corporate sponsors are able to promote their company in the lead up and on the night and corporate branding will feature on all event materials. Venue sponsorship is a great way to to showcase venue and hospitality expertise to a large local and expatriate business community market. Particularly successful events highlight the creative food and beverage capabilities of the venue leaving attendees talking about the event for weeks afterwards.
Email us or call the office on +66 2 210 0216 for more information about Sundowner corporate or venue sponsorship opportunities.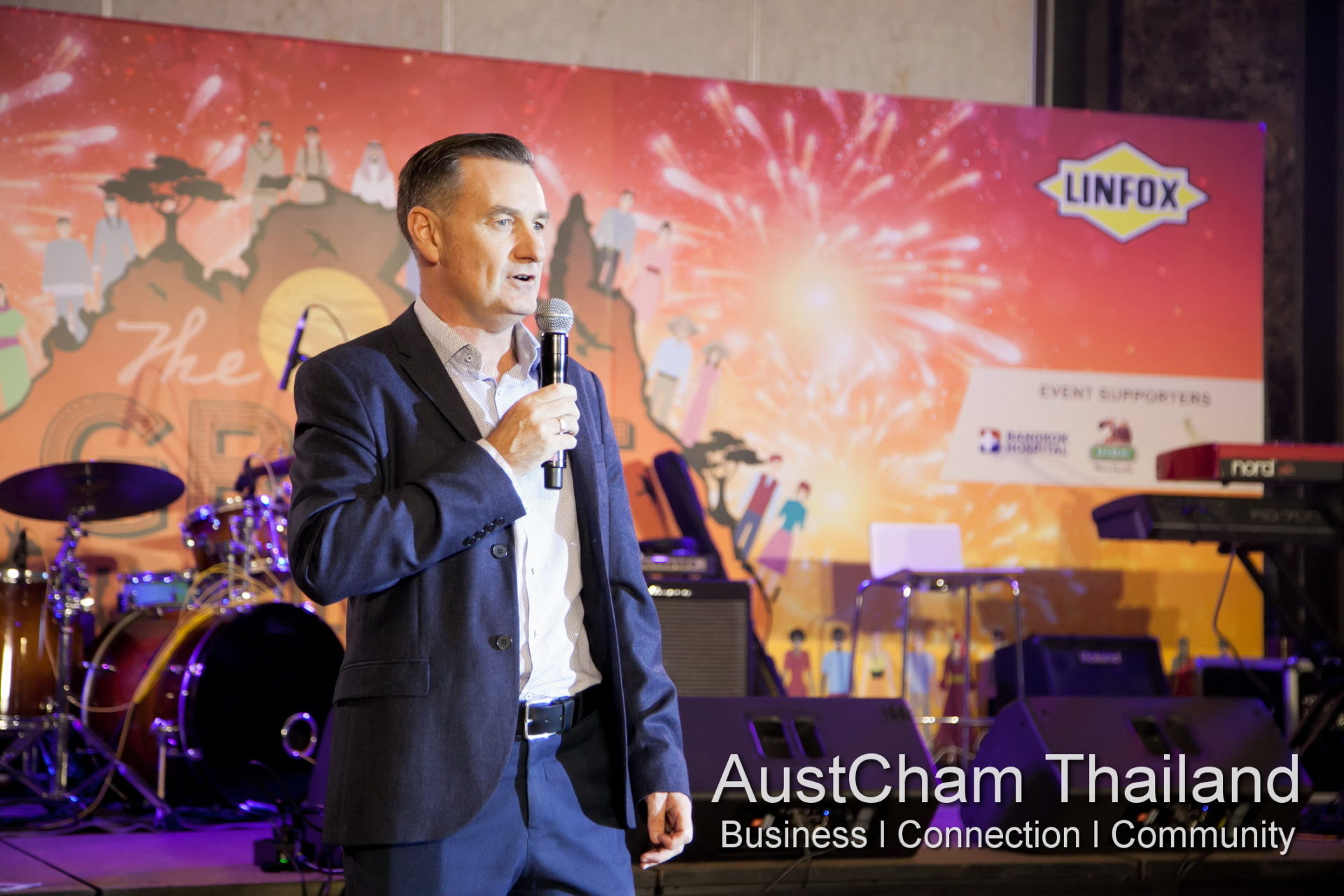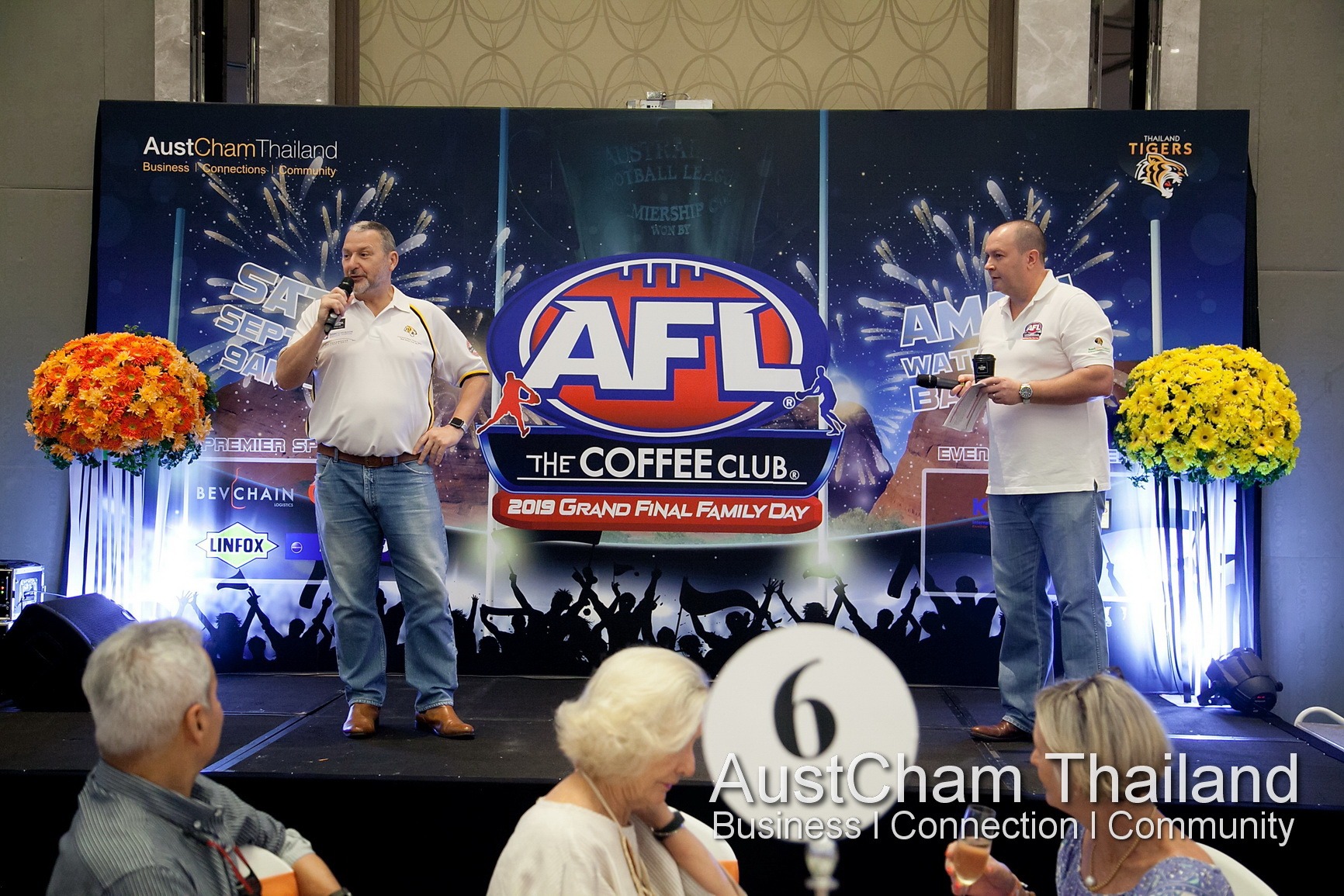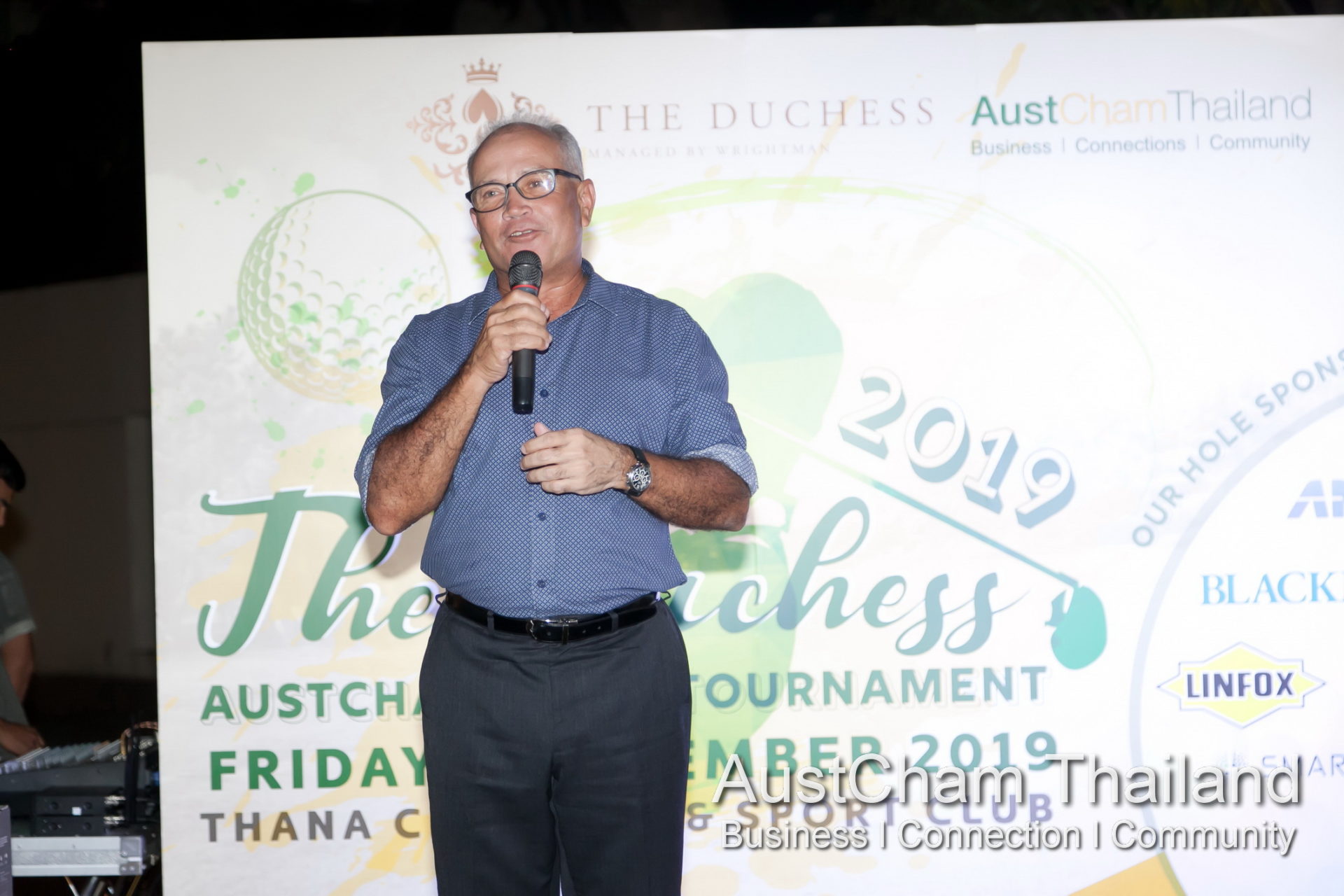 Major event sponsorship is available at different levels for the AustCham Ball and the AFL Grand Final Family Fun Day events. Naming rights for these major events has proven to be a highly-effective way of reinforcing brand awareness to a large group as it provides multiple avenues for branding over several months.
Email us or call the office on +66 2 109 9616 for more information about Sundowners corporate or venue sponsorship opportunities.
More information about sponsor an event