Corporate Social
Responsibility Program
Helping to Make a Better Thailand - AustCham Supports Members' CSR Initiatives
AustCham seeks to use its key strengths to benefit Thai society and is eager to engage with members' CSR initiatives in Thailand.
See how you can get involved with Chamber CSR activities below:
Health & Safety Commitment
AustCham is committed to developing a healthier and safer Thailand, and work with our members and relevant organisations to assist in promoting programs and sharing best practices to achieve this goal. We feel Australia has a great deal of skills and knowledge in health and safety practices that can be benefit Thai society.
If you have any programs or best practice cases to share, please contact the AustCham office.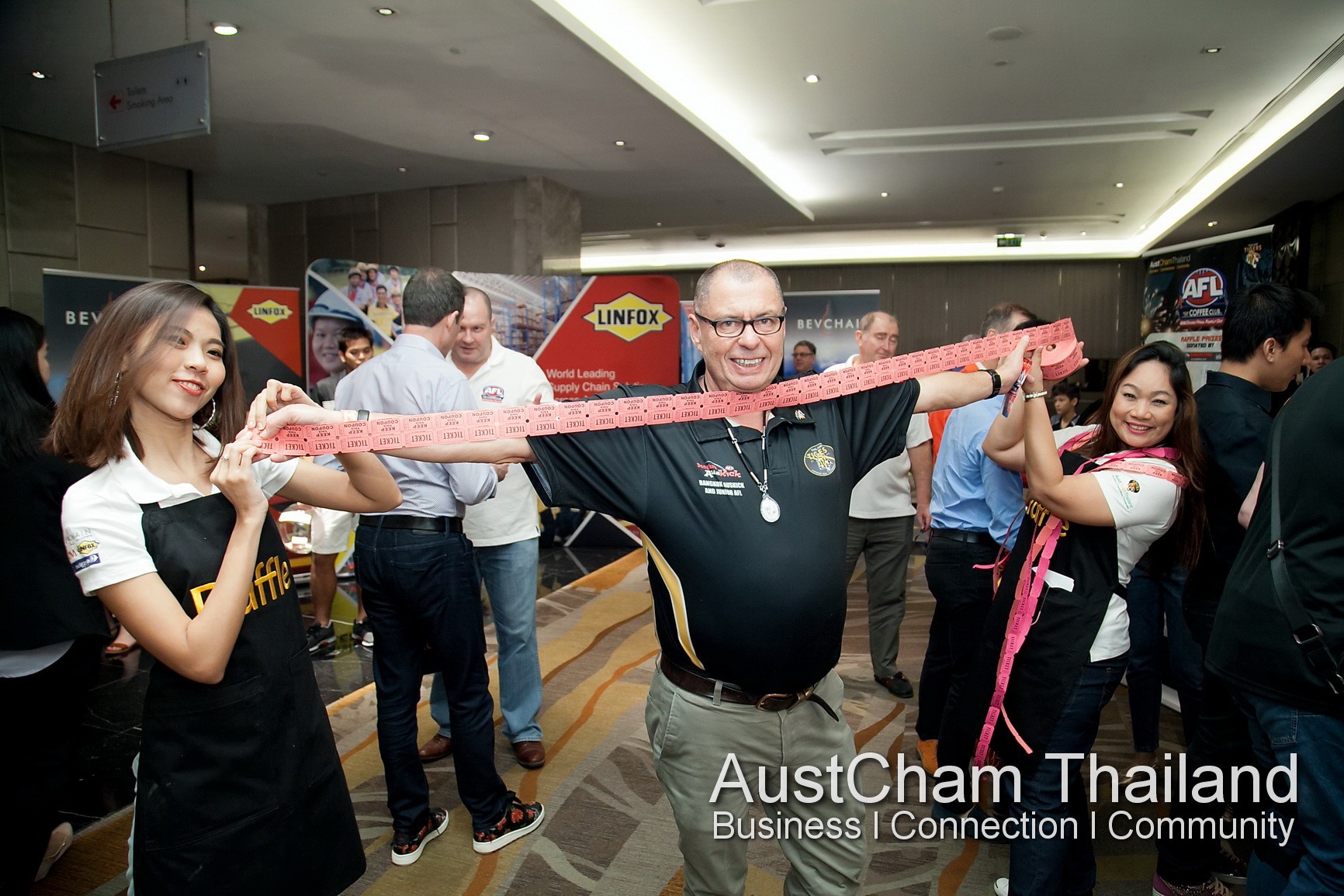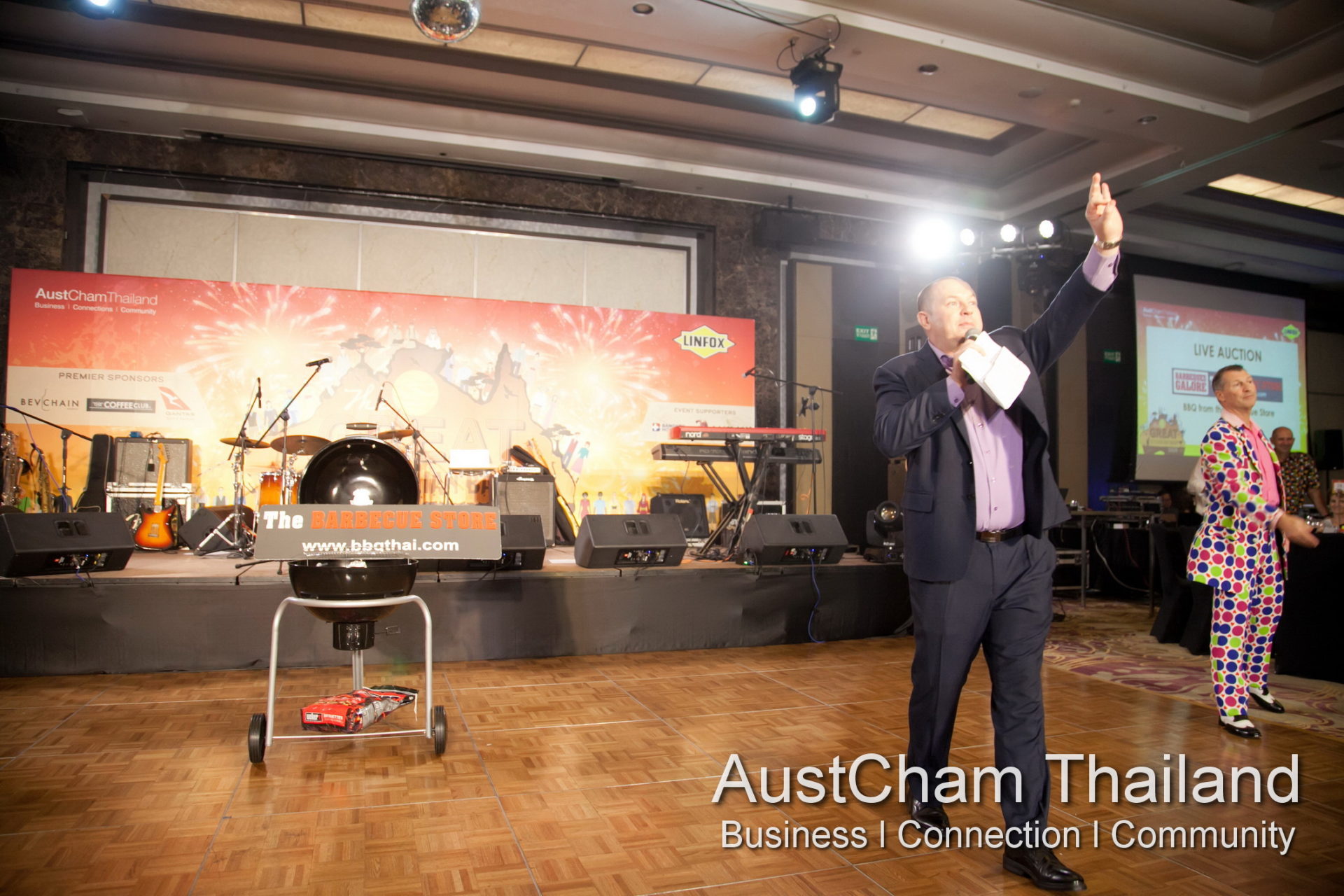 AustCham CSR Supported Causes
AustCham raises funds for charitable causes from specific activities our major events – The Great Australian Bash and AFL Grand Final – and 50baht from each Sundowners ticket with all funds stored in a pool to be donated at year-end. At this time, we ask AustCham Members to submit proposals on where we should distribute the funds, with a focus on organisations linked to the Australian-Thai community. The distribution of the funds is recommended by our CSR committee and approved by the Board of Directors.
If you have any suggestions for worthy causes, please contact the AustCham office for more information.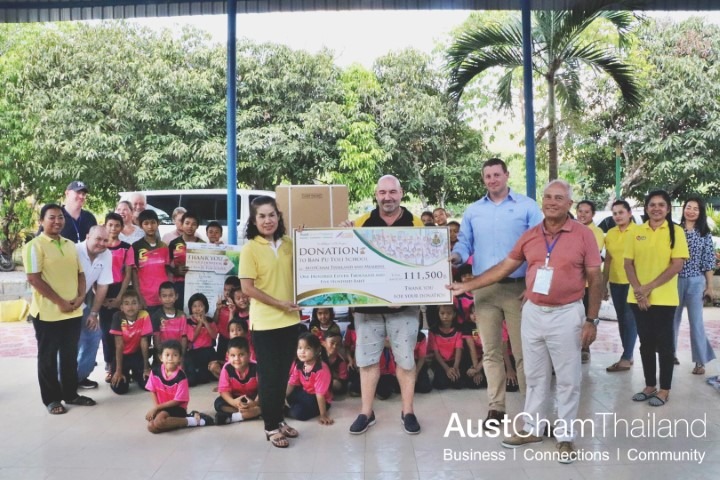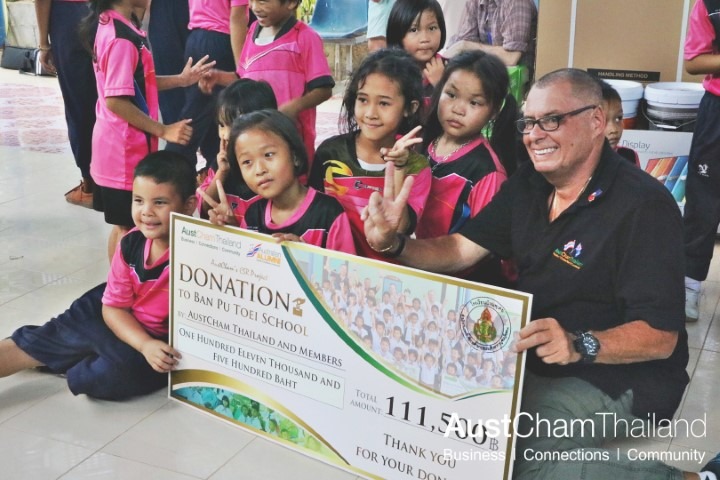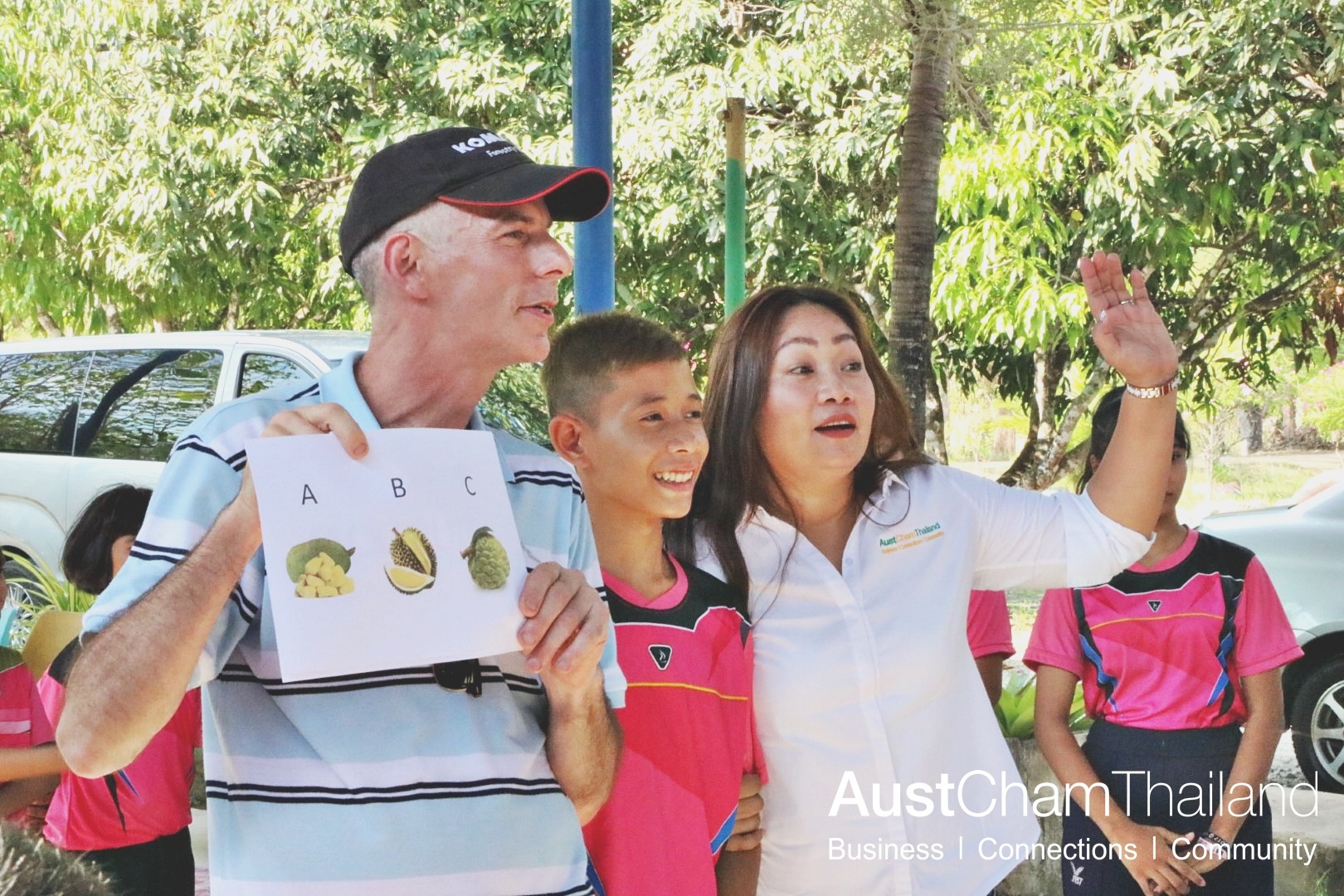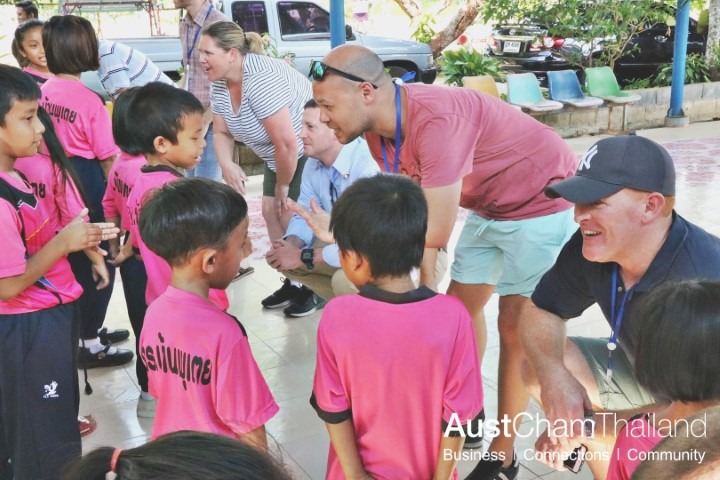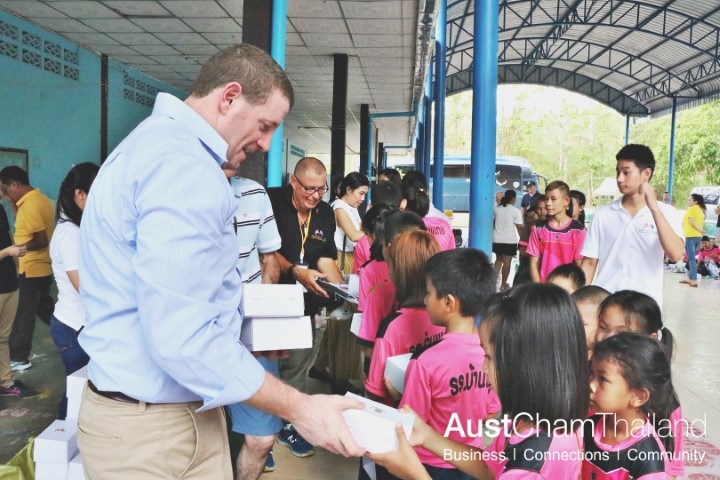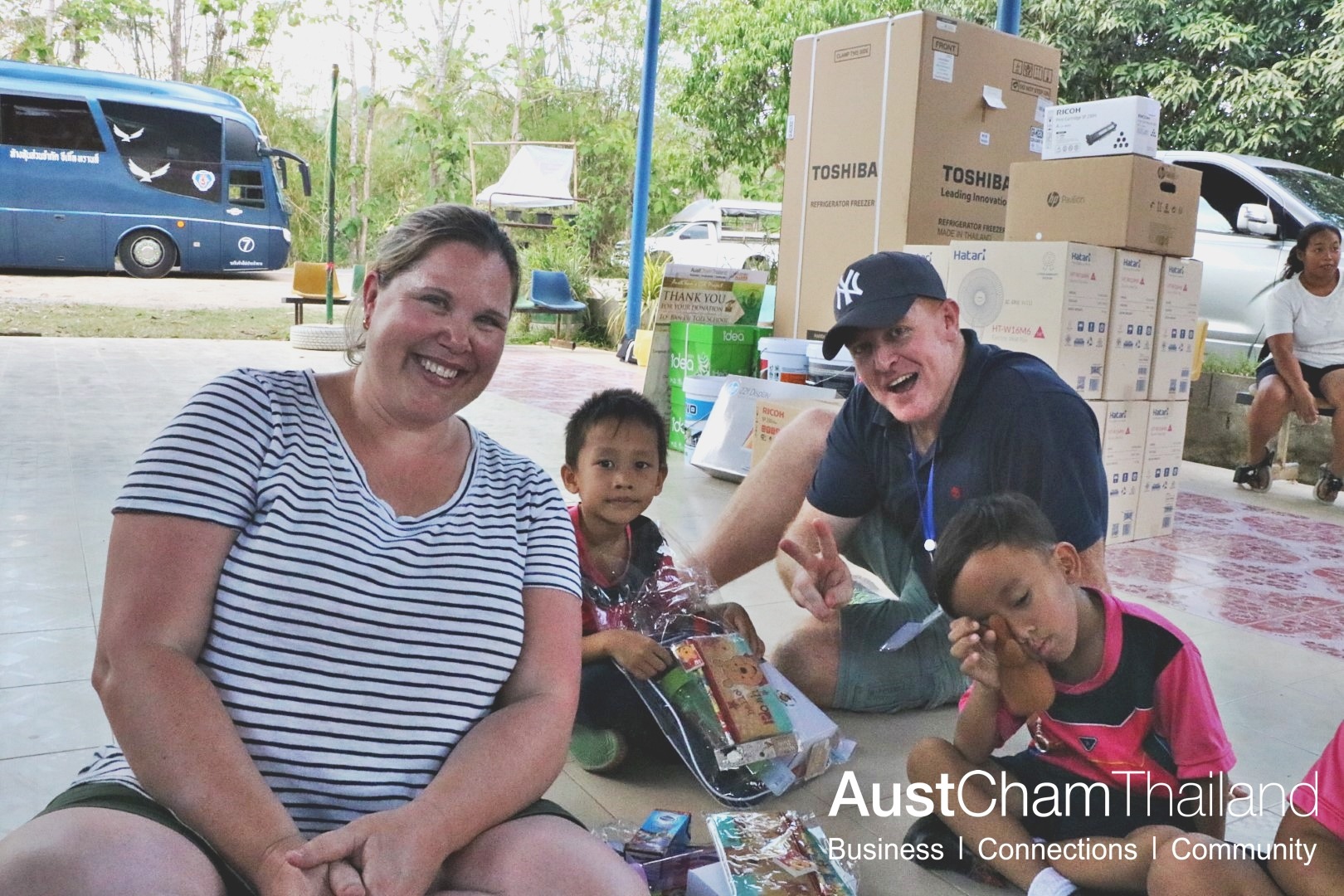 Annual ANZAC Day Tour to Kanchanaburi
On 24th – 25th April every year, AustCham runs an ANZAC Day Tour to Hellfire Pass, Kanchanaburi for members of the Australian community to experience the ANZAC services. Part of the tour is to make contributions to the local area around Hellfire Pass by support schools in need of equipment and supplies.
To donate directly for this cause, please contact the AustCham office.
Our next ANZAC Day Tour will be held on Friday 24th – 25th April, 2020.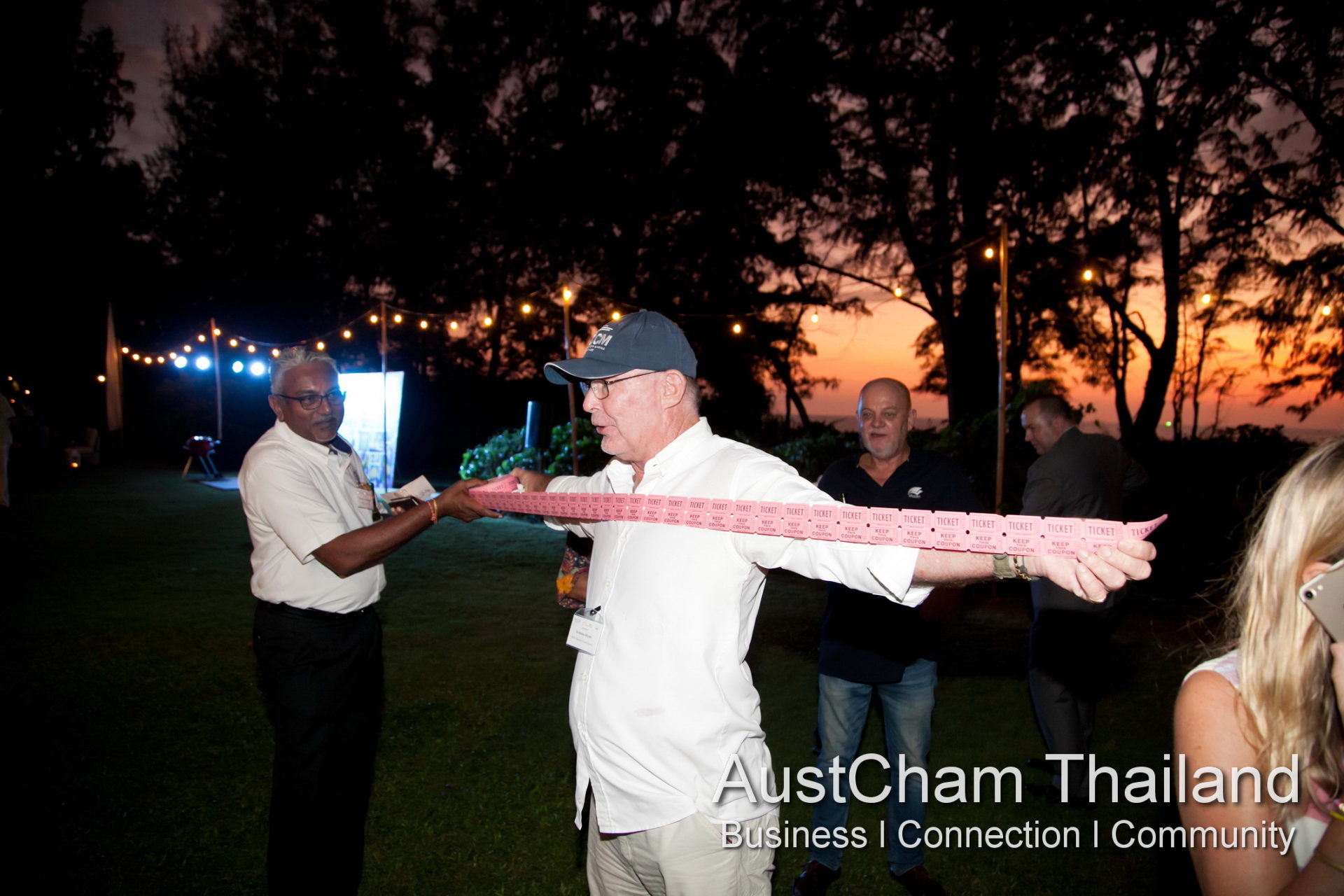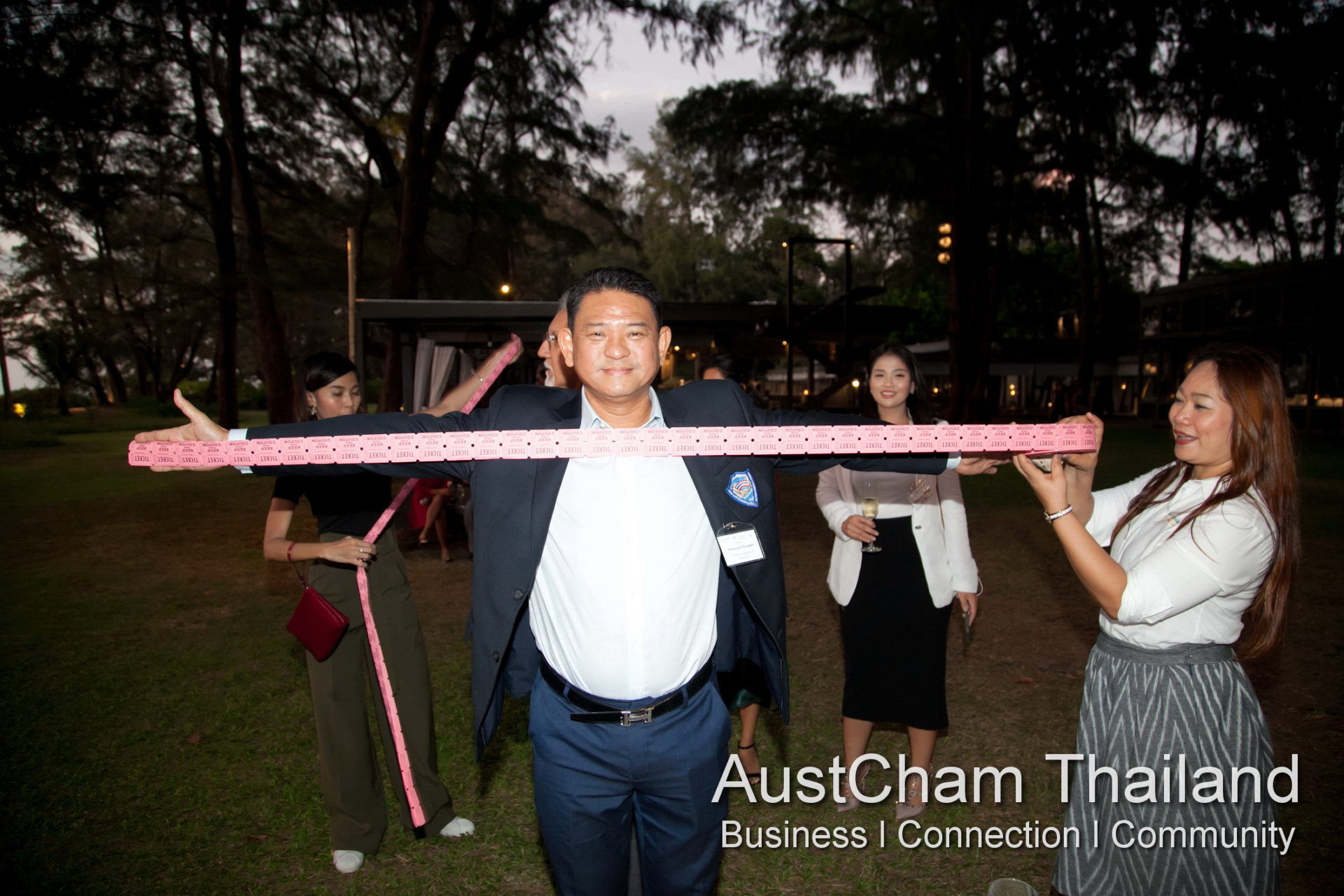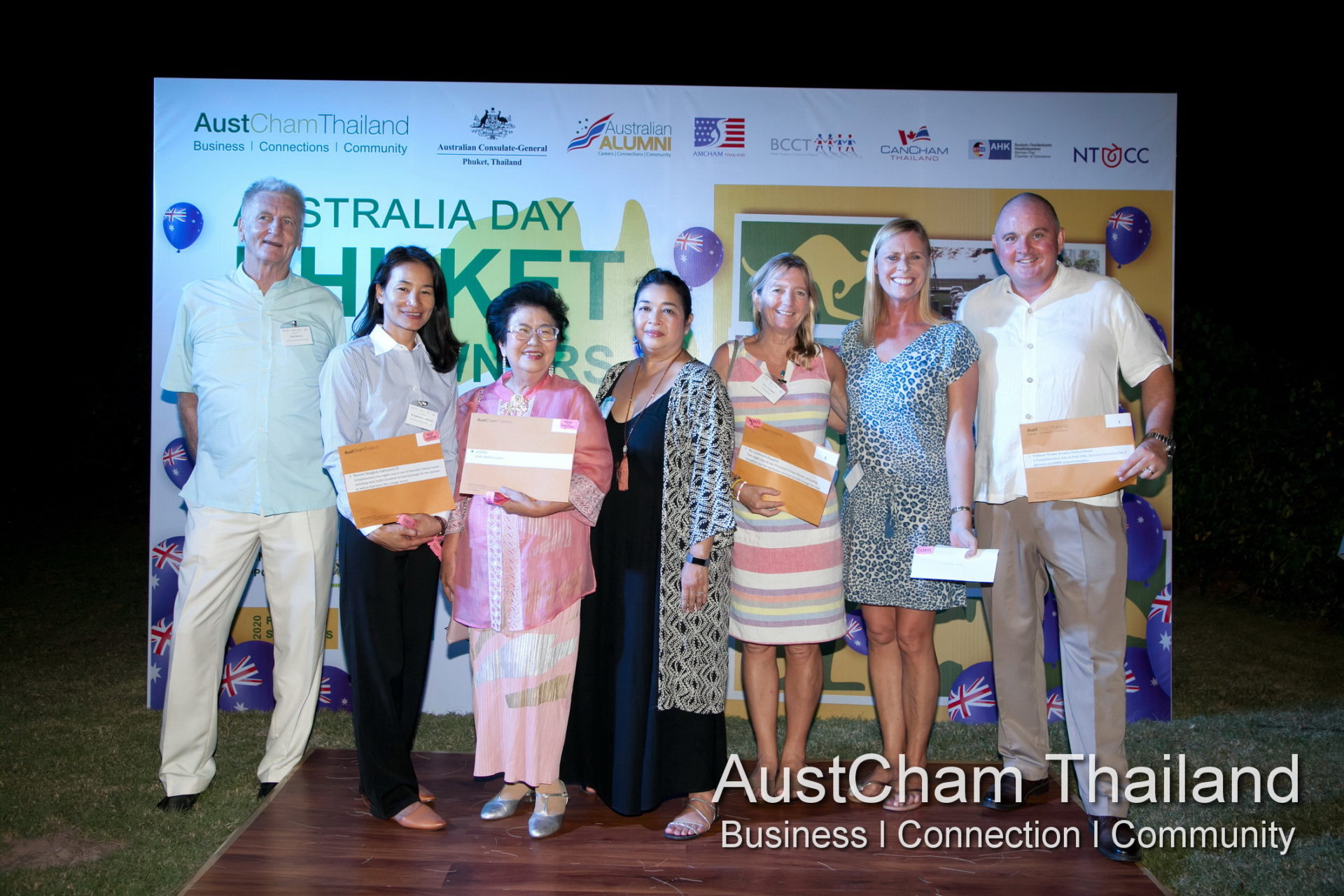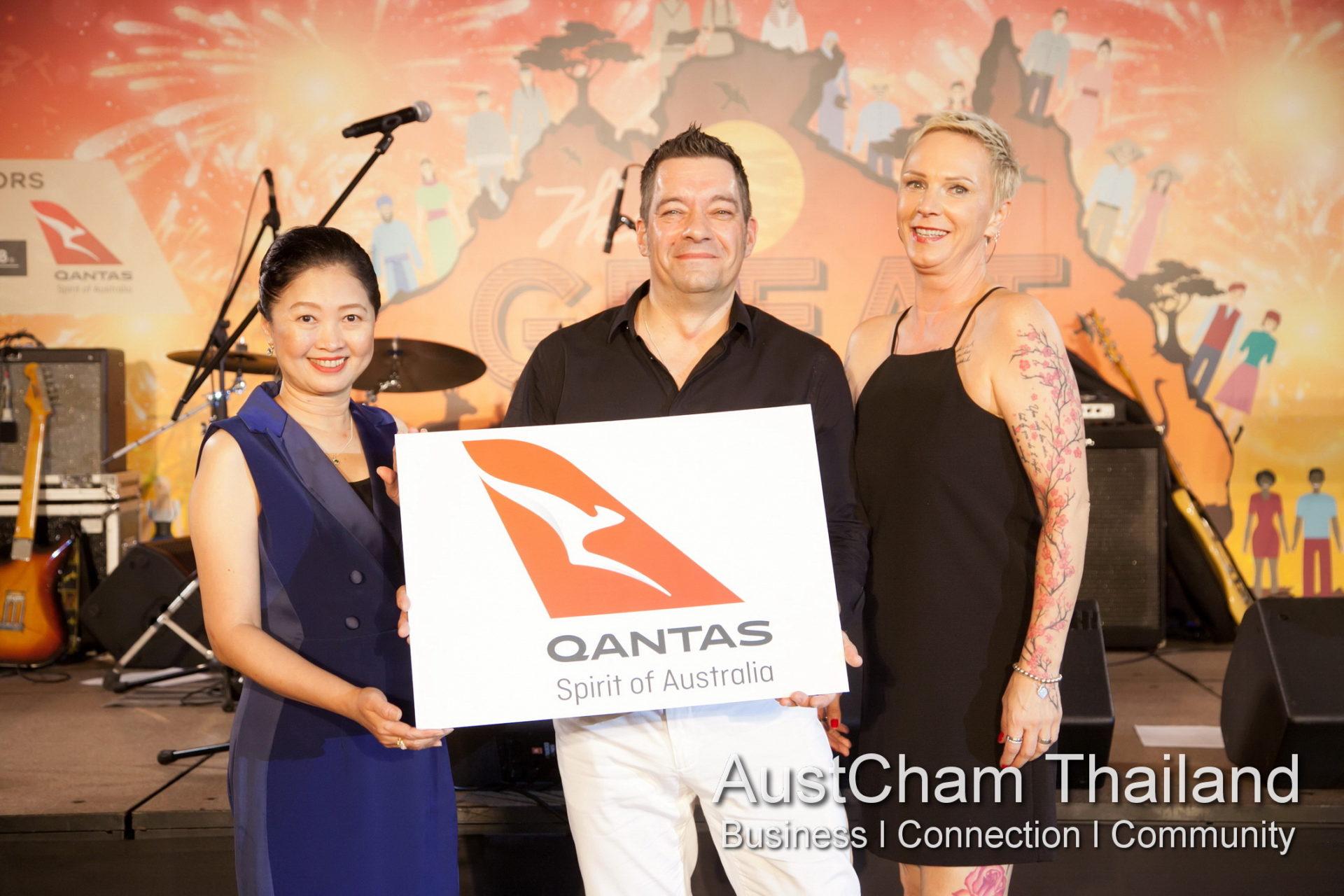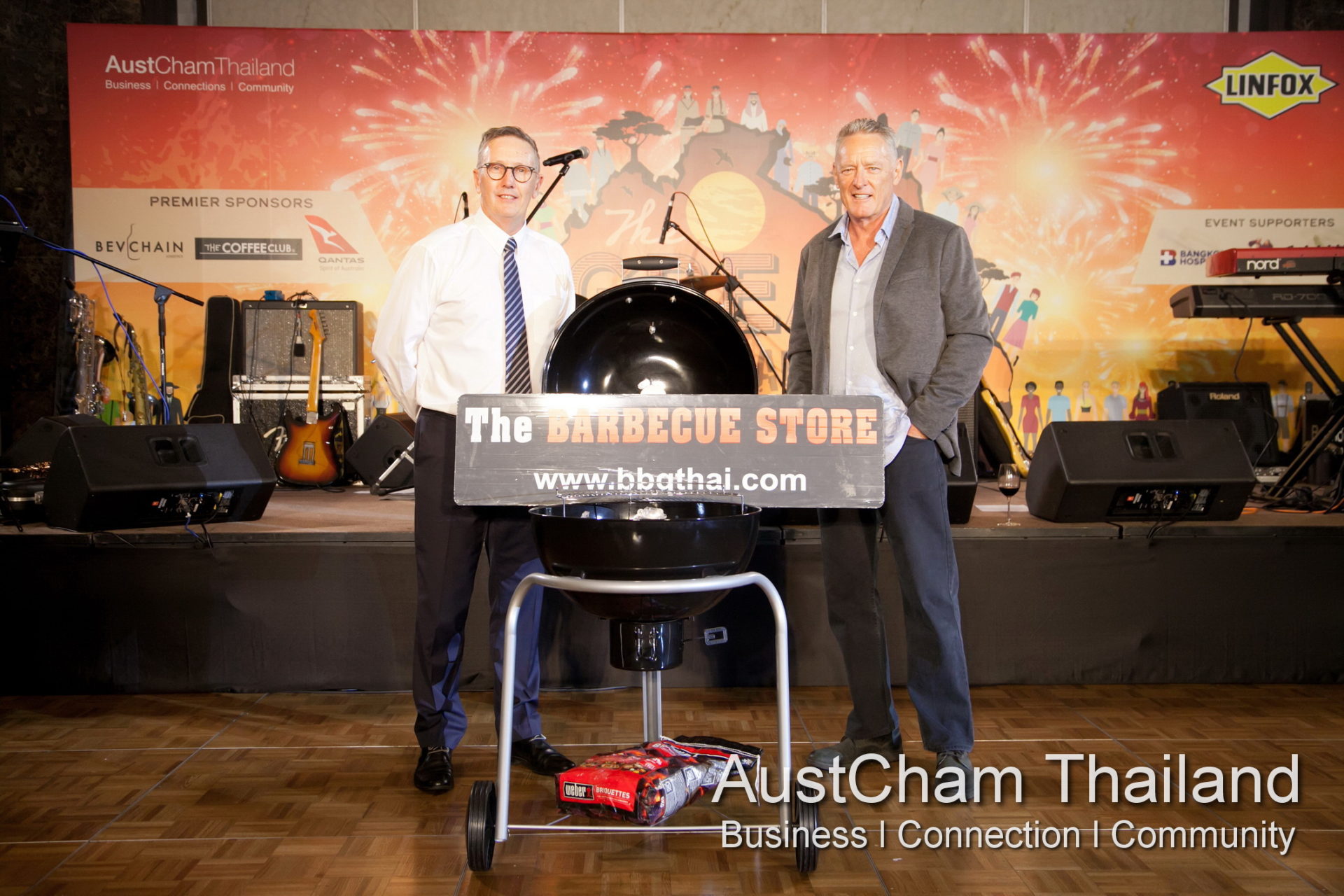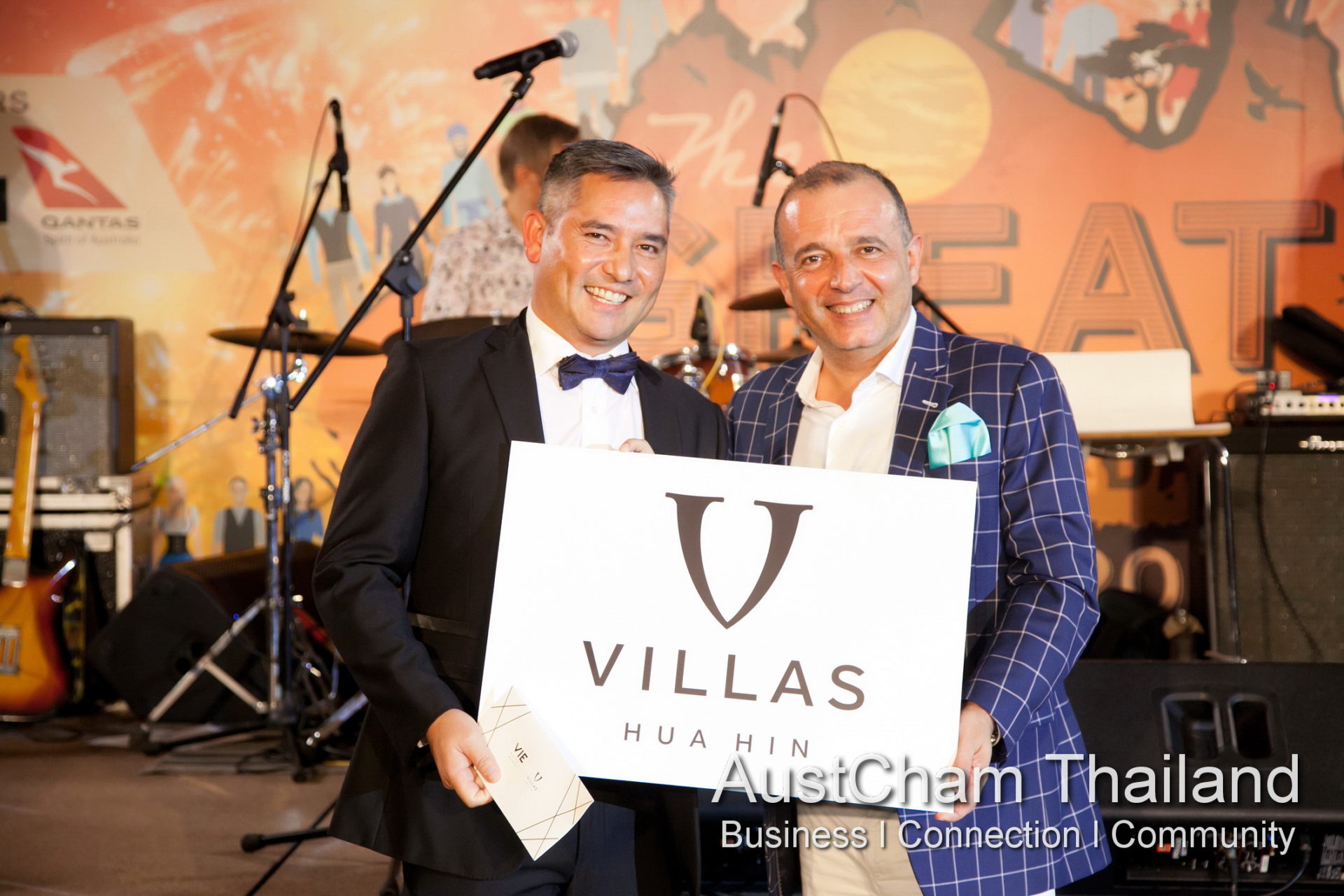 Australian Bush Fires Appeal
AustCham Thailand was proud to that the Chamber, together with our members and other parts of the Australian-Thai broader community, were able to raise funds for the Australian Bush Fire Appeal. Our organised events, together with direct donations received to the Chamber, amounted to 1,279,051 THB; these funds were donated to both The Salvation Army Australia and WIRES.
AustCham CSR follows a great number of worthy initiatives and has donated medical equipment, learning materials, computers and millions of baht over the years. We look forward to growing our CSR activities alongside our members and see Thailand become a better place.
See below for AustCham Thailand's "CARE in the Community" 2020 CSR Report || download here
Contact the CSR Sub-Committee