Advance Australia Council Members
Advance Australia Council Members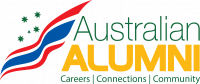 The Australian Alumni unites and supports graduates of Australian universities and other Australian institutions of higher learning by providing activities and opportunities for Australian Alumni to leverage their Australian education for personal and professional success.

Australian-New Zealand Women's Group Bangkok (ANZWG)
For over 50 years, ANZWG has been an active organisation run by expatriate women living in Thailand. ANZWG's main aim is to promote friendship between its members and to encourage them to support each other during their stay in Thailand. The tight bonds and friendships that have been created through the help of the organisation are an integral part of the lives of many expatriate women.

Australian Studies Centre (ASC),Thammasat University
The ASC was set up to encourage a strong link between Thailand and Australia based on research and education. The ASC's main goals are to educate Thai students and to conduct research about Australia; to provide a range of services that give the Thai community information about Australia; and to foster a spirit of collaboration through research and knowledge sharing that is beneficial for both Thailand and Australia.

Thai-Australian Technological Services Center (TATSC)
TATSC was established in 1983 to promote human resource development in the fields of Science, Technology, Language and Culture in Thailand and Australia. The Association currently has a list of approximately 1,200 people.
Australia Thailand Business Council (ATBC)
The ATBC is the go-to body for access, insight and advocacy on Australian-Thai business. The Council works to build strong links between the Australian and Thai private sectors. It also develops mutually beneficial relationships with the respective governments and works closely with AustCham Thailand.

Thailand Tigers Australian Football Club
Yes that's right – Aussie Rules footy in Asia! If you have moved to Bangkok, Phuket or anywhere in Thailand, or event perhaps on holiday – then get in touch with the Thailand Tigers and find out about ways to get involved with the club.