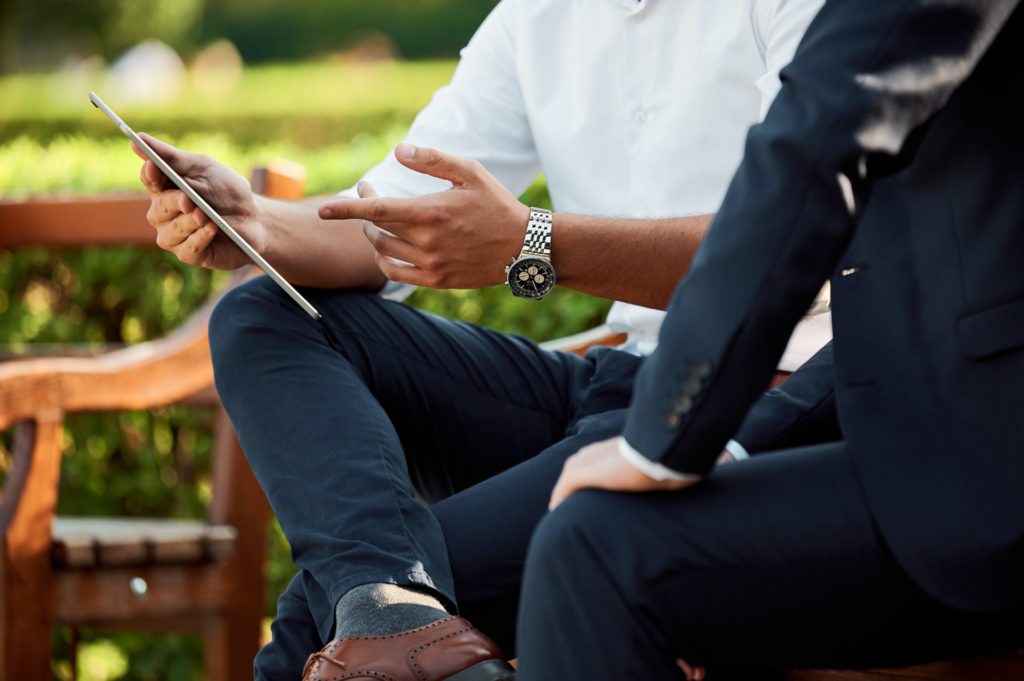 When seeking health insurance coverage in Thailand, you will notice that there are two types of plans available: individual and group. These choices can leave you wondering which one is best for your needs, especially if you don't fully understand the differences between them.
Individual health insurance plans, as the name implies, are designed for individual coverage. However, even though these plans are typically intended for one person, couples and families seeking coverage are often sold individual policies.
On the other hand, group health insurance (or corporate health insurance) plans are designed to cover a group, such as employees in a company. When companies offer health insurance coverage to their employees, it is often done under a group plan.
That's why our friends at Pacific Prime Thailand are here to discuss the four key differences between individual and group health insurance and help you determine which option is the right fit for you.
1. Size
The most obvious difference between individual and group health insurance plans is the number of people they are designed for. As previously mentioned, individual plans cover individuals or families, while group plans are typically secured by employers or groups of people.
It's important to note that insurers generally require policyholders to prove that they are a company before applying for group health insurance coverage. However, some insurers offer group health insurance plans to non-companies as well.
Additionally, there is no standard minimum number of people required for a group plan. Some insurers may allow groups as small as 5 members to qualify for coverage, while others may set the threshold at 20 members or more.
2. Coverage
Individual and group health insurance plans may appear quite similar initially. After all, they both cover inpatient care and offer add-on options such as outpatient, dental, and vision care. However, a major difference between these two types of plans lies in how they handle pre-existing conditions.
In general, insurers often exclude pre-existing conditions from individual plans, while they typically allow for a Medical History Disregard (MHD) in larger group health insurance plans, such as those with 10 or more members.
As the name suggests, MHD is when insurers do not consider the medical history of plan members upon enrollment, meaning that pre-existing conditions will be covered unless explicitly stated otherwise in the policy's terms and conditions.
It's worth noting that MHD is not always available or included in group plans, and adding it to a policy will increase the premium. Therefore, it is advisable to speak to your insurance provider or broker to determine your options.
3. Cost
The cost of coverage is another crucial distinction between individual and group health insurance plans. In the case of individual plans, the base premium is determined by age and location. This means premiums automatically increase with age and vary based on where you reside, regardless of the coverage level you choose.
When generating premiums, group health insurance plans also take members' age and locations into account. However, the difference lies in the number of people covered by the plan. Groups with more members can usually negotiate lower premiums and often pay less compared to individuals seeking similar coverage.
4. Customizability
Health insurance plans can all be tailored to some extent. Both individual and group health insurance plans allow for add-on coverage options like dental, vision, and maternity, which come at a higher premium.
The difference between the two is that insurers are usually more flexible with benefit levels, coverage limits, and provider networks when working with larger groups, typically consisting of 20 or more members. Your best course of action is to work with your insurance provider or broker to customize the plan to meet your unique requirements and budget.
Which type of insurance plan should you choose?
While it may seem straightforward that individuals should opt for an individual health insurance plan, and group plans are better suited for companies looking to cover their employees, it is essential to carefully consider your options.
For example, let's say your employer provides you with health insurance coverage that doesn't include maternity care. If you're planning to start a family in the near future, you will need additional coverage. You can either request your employer to upgrade coverage or secure an individual health insurance plan to fill any gaps.
No matter which type of health insurance plan you choose, Pacific Prime Thailand is ready to assist you with your health insurance needs. Whether you're seeking health insurance plans for individuals, businesses, or more, the global health insurance brokerage compares plans from reputable insurers to help you find the right fit. Contact Pacific Prime Thailand for impartial insurance advice and a free quote today.