Source: Australia in Thailand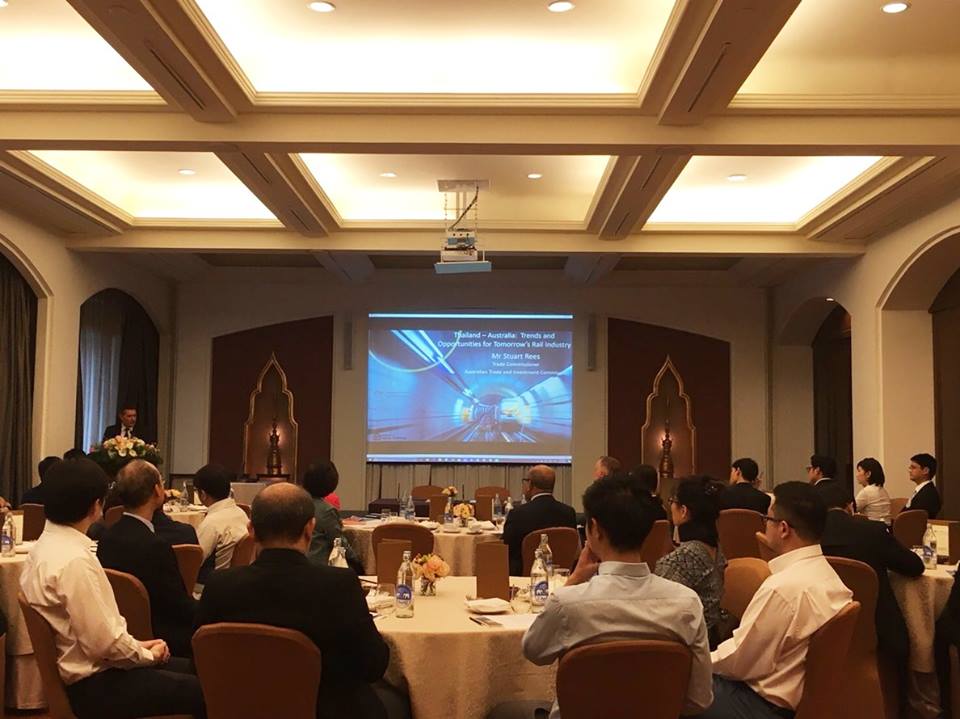 ---
Railway research in Australia has led to significant improvements in heavy haul railroad operations. Australian heavy haul rail operates the heaviest axle loads in the world. Melbourne has the largest metropolitan tram network in the world. Monash University's Institute of Railway Technology (IRT), Australia's premier track and vehicle railway research centre, which conducted railway research over four decades recently presented a seminar: Thailand – Australia: Trends and Opportunities for Tomorrow's Rail Industry, facilitated by Austrade in Bangkok, Thailand.
The rail sector is vital to enabling Thailand's economic growth and connectivity with neighbouring countries. The seminar was timely and highlighted Australia's modern technologies for efficiency and safer railway operations and better passenger experience.
The seminar also included signing of a MoU between Monash University's IRT and Thailand Institute of Scientific and Technological Research (TISTR) to jointly develop research activities and projects in railway engineering in Thailand and in the ASEAN region.
The collaboration between the two institutes will also help deepen the research and educational ties between Thailand and Australia, contributing to technology advancement and leading to further cooperation in infrastructure development.