Source: Australia in Thailand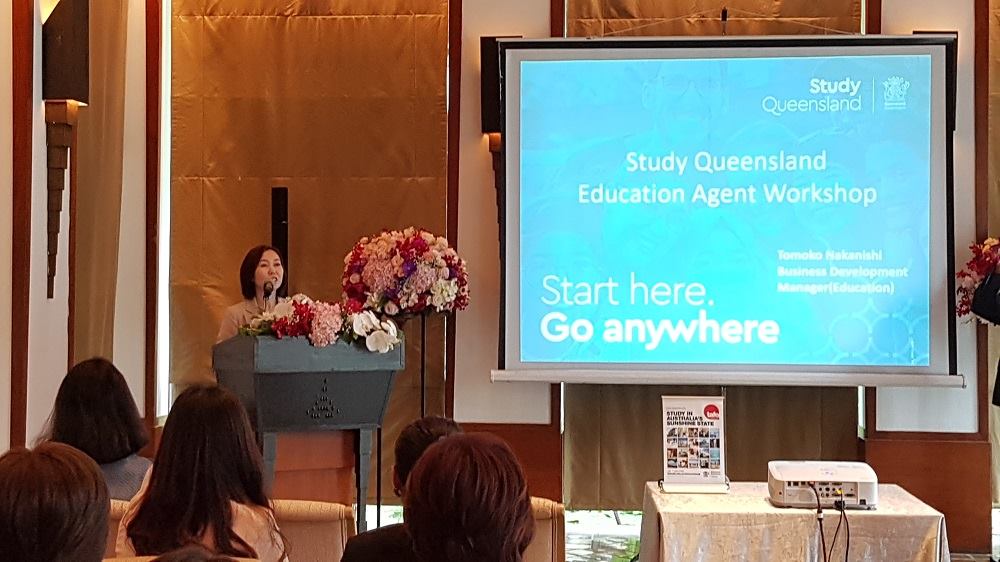 ---
A group of 40 Thai education agents recently gathered at Thailand's first-ever "Study Queensland Agent Workshop" hosted by the Trade and Investment Queensland.
At the event, the agents received an up-to-date information about students' benefits from Study in Queensland and why Queensland State is becoming a more popular destination among Thai students this year.
Speakers at the event included Tomoko Nakanishi from Study Queensland and Janelle Chapman, Executive Director of TAFE Queensland, who shared about the 180 vocational courses offered, which have resulted in great outcomes from Thai students and established partnership with Thailand's Suan Dusit University.
For more information about studying in Queensland, please visit www.studyqueensland.qld.gov.au