Source: Australia in Thailand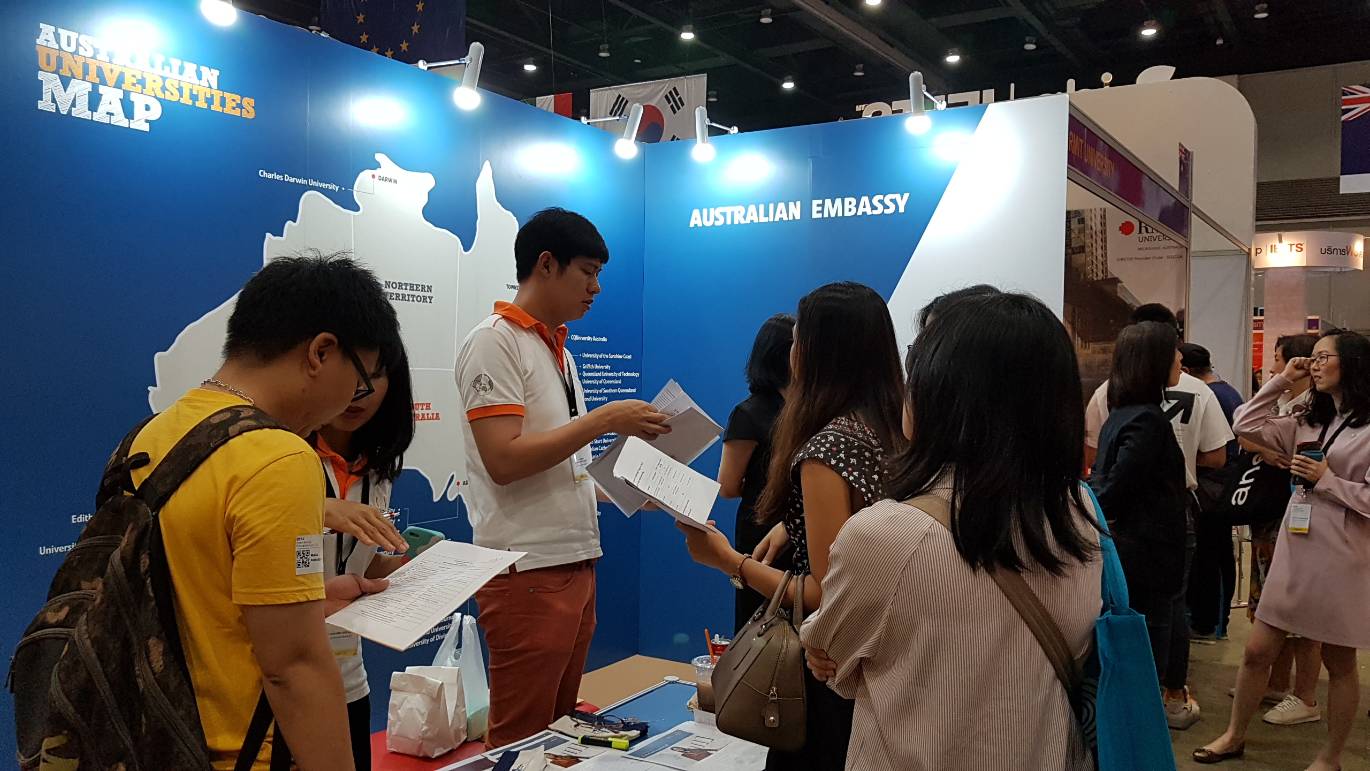 ---
The Australian Embassy's Education team participated in the 15th OCSC International Education Expo, Thailand's largest study abroad exhibition held annually by the Thai government scholarship agency, OCSC.
The two-day event had 375 exhibitors from 27 countries. This year, 20 Australian education institutions participated in the event, including universities, ELICOS and VET providers. Austrade's Future Unlimited Exhibition welcomed over 150 student visitors. Besides their interest in scholarships offered by Australian institutions, Thai students were most keen to learn about undergraduate programs available in Australia, especially those in the fields of engineering, logistics, commerce and science.
Armed with impressive TOEFL or IELTS English proficiency scores, students were keen to learn more about study programs on offer by the various Australian universities. Students and parents have access to comprehensive information about course options in Australia from www.studyinaustralia.gov.au or the Education agent network across Thailand.
For more information on study in Australia, visit www.studyinaustralia.gov.au.