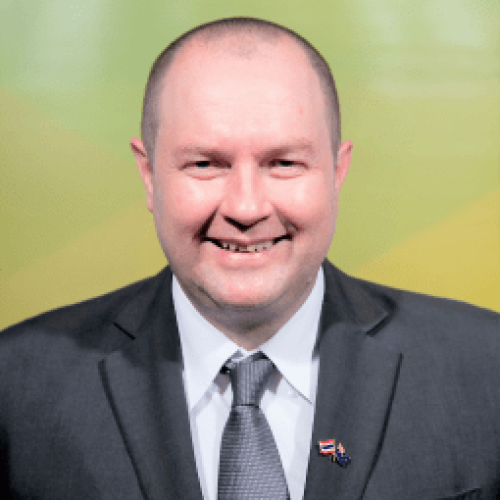 I'm writing to inform you that 2021 President elect, Mr. Benjamin Krieg, has unfortunately had to vacate the position due to a career relocation back to Australia.
Benjamin worked tirelessly in his role as President, in particular on an advocacy front working in partnership with the Australian Embassy and Foreign Chamber Alliance (FCA). Overall, Benjamin served on the board for 4½ years and apart from being President, was best known for helping Sundowners return to its place as Thailand's premier networking event, and contributions to major events and the Hospitality and Tourism committee.
On behalf of AustCham Thailand, we wish him and his family all the best back in the Land Down Under.
With Benjamin's departure, the AustCham Board of Directors voted in a new President yesterday and we congratulate Mr. Chris McLoughlin on ascending into the role.
Chris is Manager, Manufacturing Excellence at NS BlueScope Asia. He came to Thailand and was running the BlueScope Lysaght business, before more recently moved into a regional role.
Chris was elected on to the Board in 2019 and has served as Vice President since 2020. He has been actively involved in progressing the Chamber / Embassy strategic relationship, developing an AustCham building and construction sub-committee, and customs and manufacturing areas of focus. view profile
We welcome Chris into his new role and look forward to working with him and the Board of Directors as we move into the second half of 2021.
If you have any questions or comments, please feel free to reach out to the Chamber office at any time."