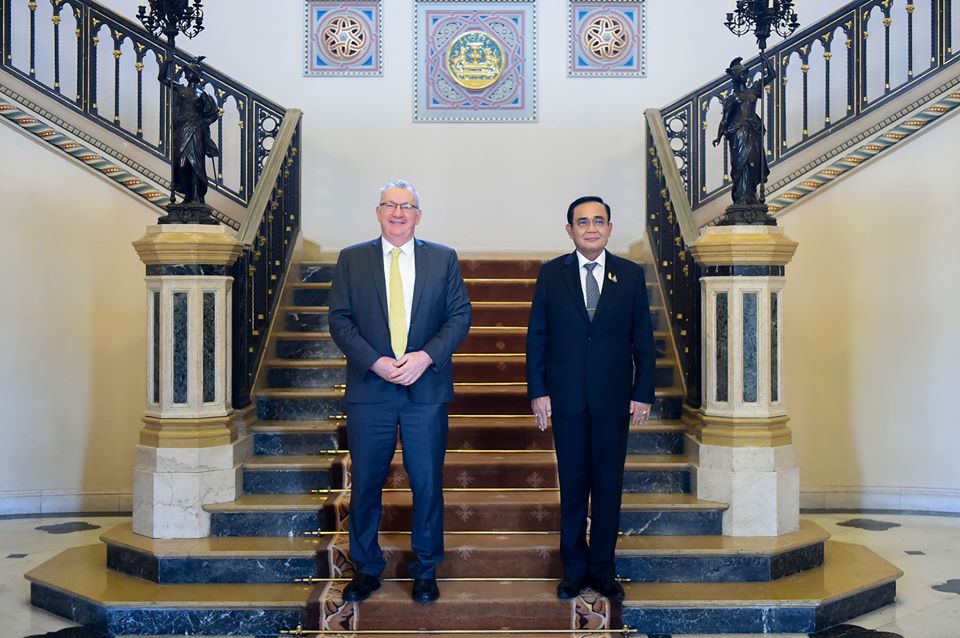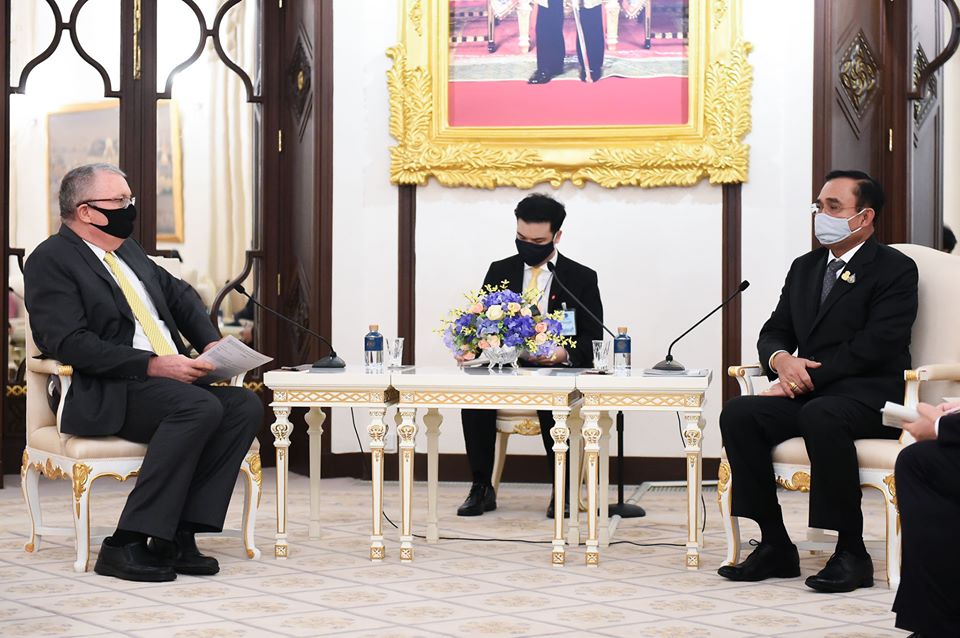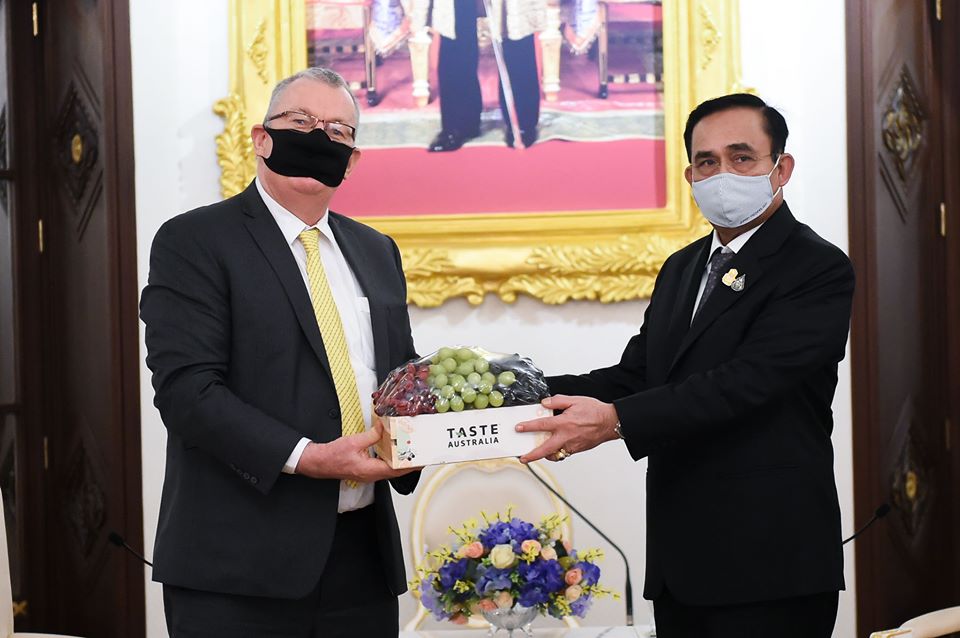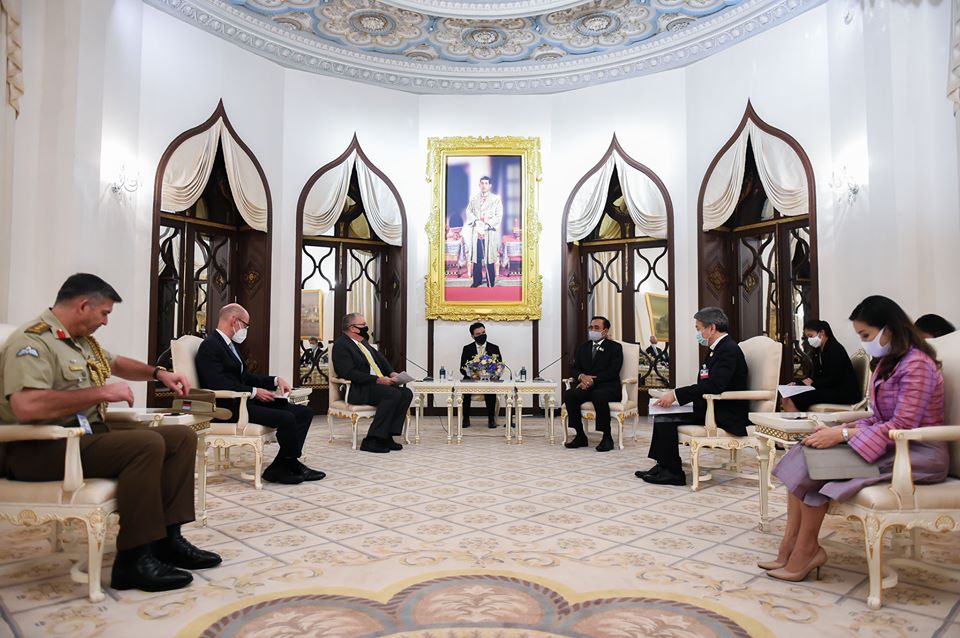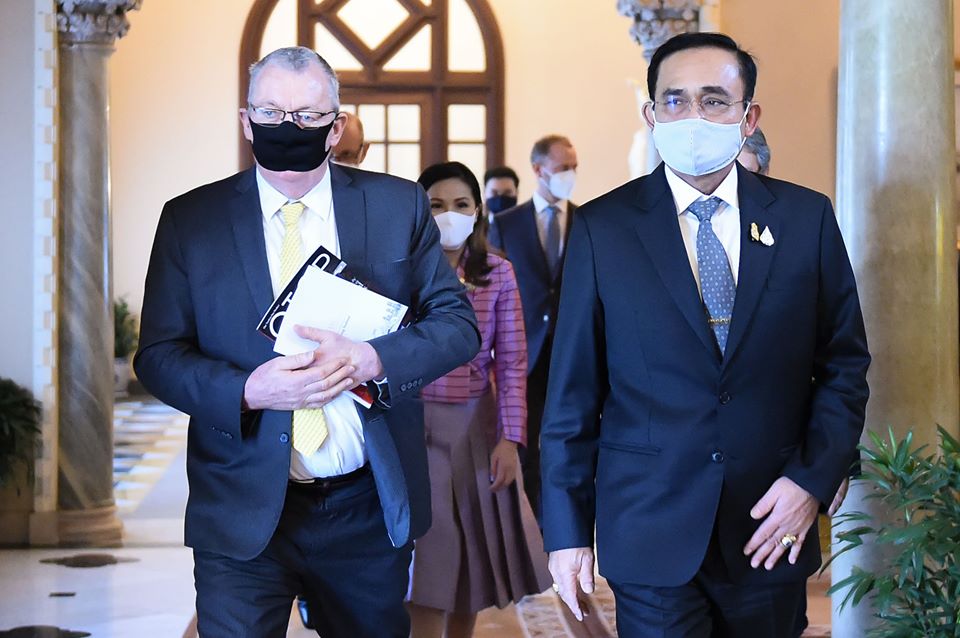 Australian Ambassador H.E. Allan McKinnon met with Prime Minister H.E. Prayut Chan-o-cha at Government House on Thursday 7th May 2020 to discuss a range of issues, including both countries' response to the COVID-19 pandemic and the impact of the economic situation on Australian businesses in Thailand. Prime Minister Prayut and Ambassador McKinnon welcomed the close cooperation between Australia and Thailand in areas like trade and investment, defence, water resource management and energy, as well as the work of our respective Embassies to facilitate the return home of Australians in Thailand and Thais in Australia.
As part of the discussion, Ambassador McKinnon communicated the top priorities of AustCham's members, which can be seen in his letter to AustCham President, Benjamin Krieg below.
At the conclusion of the meeting Ambassador McKinnon gave the Prime Minister a gift of Australian seedless grapes – the Long Crimson, Autumn Crisp and Sweet Sapphire varieties – from Victoria, Australia. The grapes are currently being exported to Thailand for a limited time and are available over the coming weeks at leading supermarkets in Thailand, such as Tesco Lotus.
AustCham Thailand would once again like to thank the Ambassador and his team at the Australian Embassy for the support provided to the Australian-Thai business community.