Bridging Australian-Thai relations
This morning, the Australian Embassy welcomed Anchilee Scott-Kemmis, Miss Universe Thailand 2021. Khun Ann is a Thai-Australian model and a graduate from University of Sydney – a prestigious Australian university.
Ambassador McKinnon presented Khun Ann with a blueprint of Sydney Harbour Bridge. This iconic structure – which was built by the same company that constructed the Bangkok Memorial Bridge – commenced construction on the same year and opened just weeks apart. Khun Anchilee, like the bridges, represents the best of our ties.
Khun Anchilee will compete in the Miss Universe Competition this month.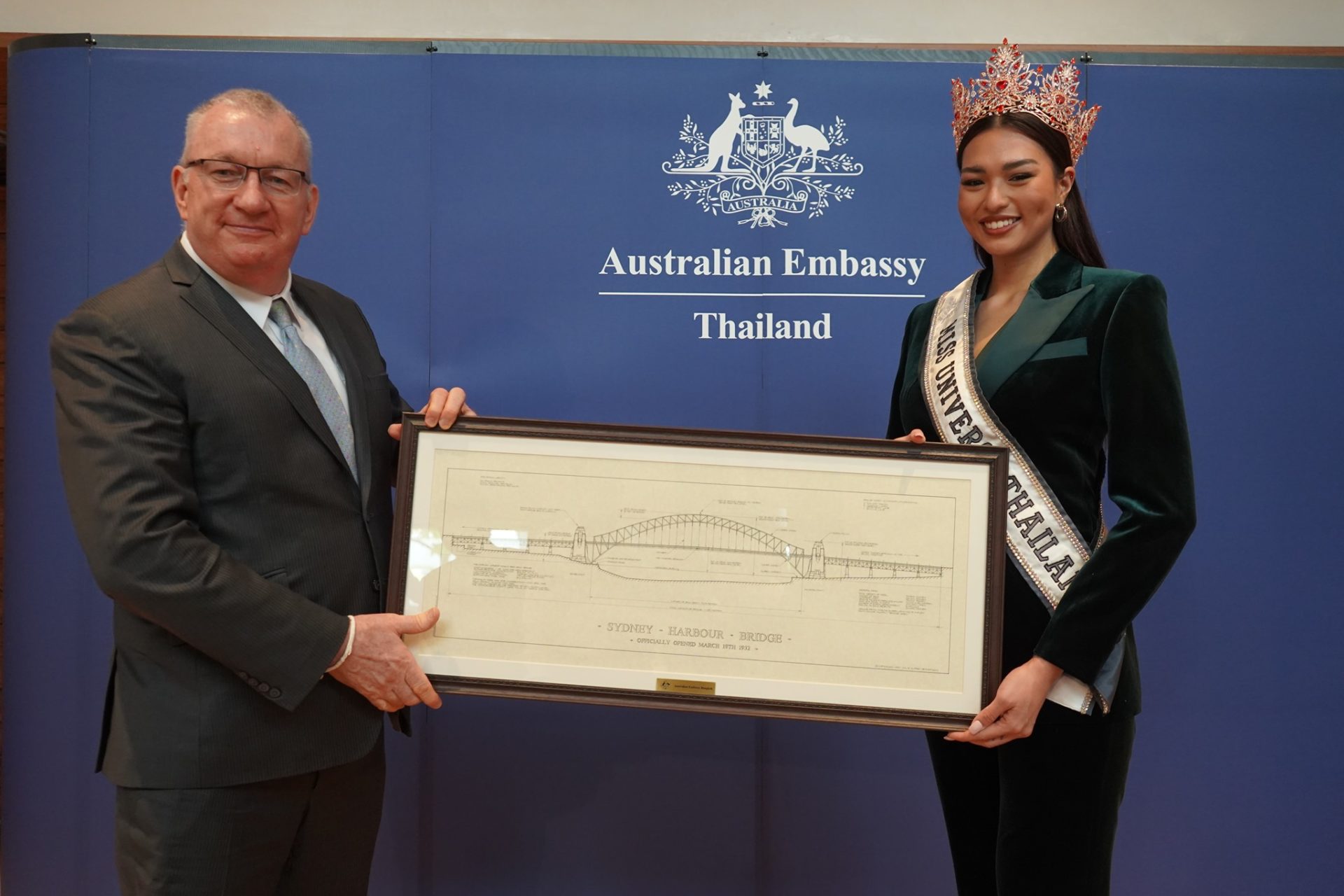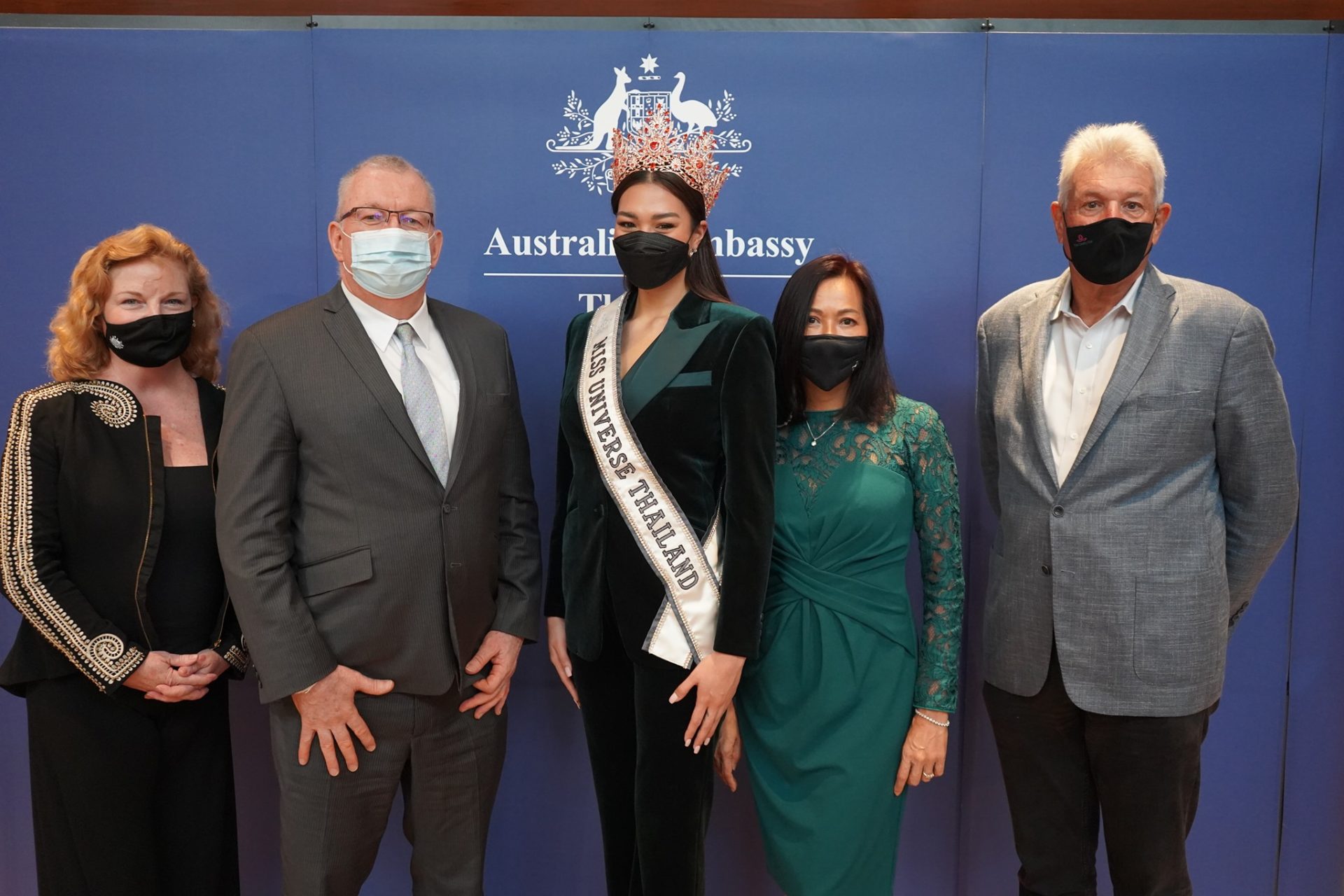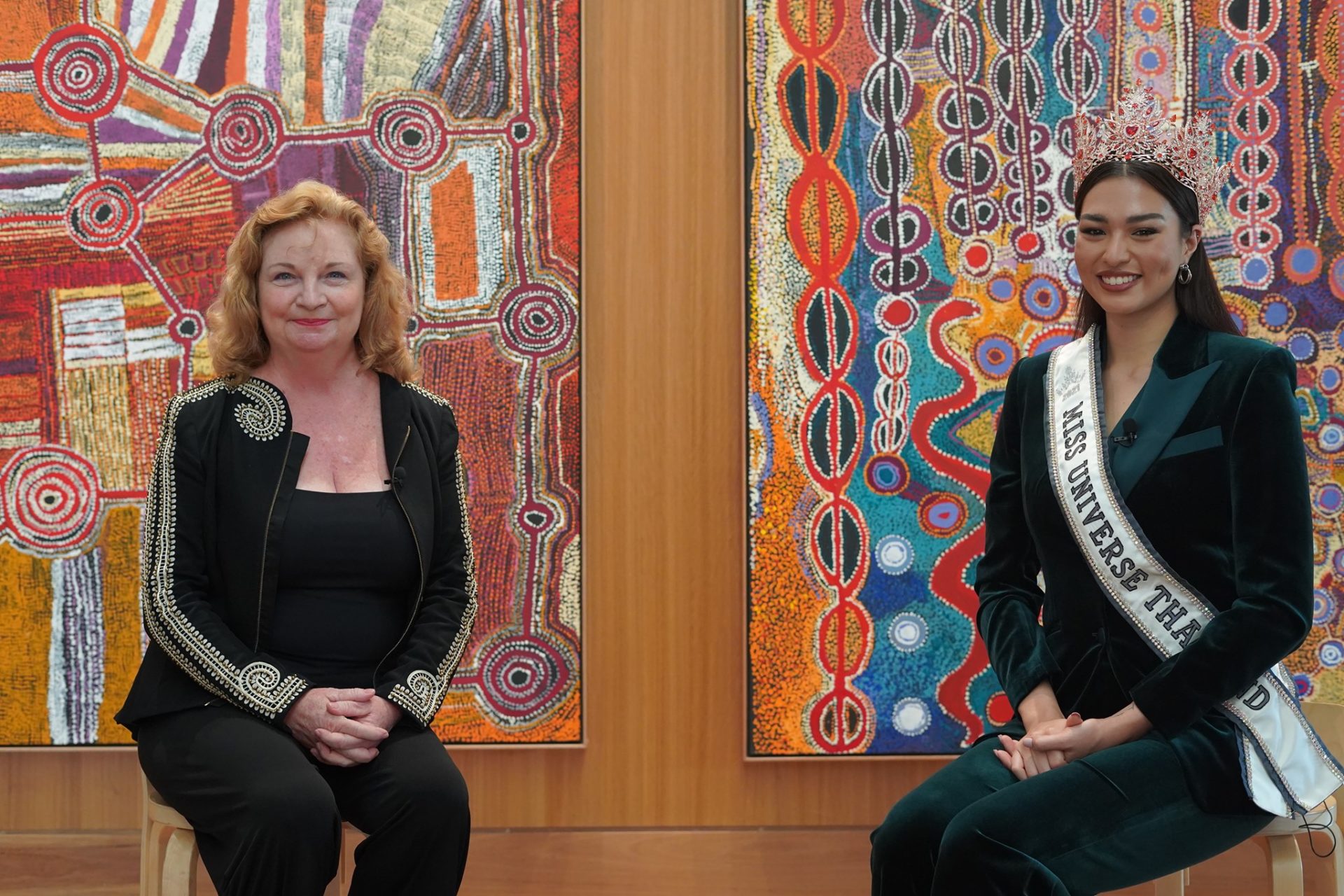 Also, listen to what Khun Ann had to say on how her educational experiences in Australia has contributed to her success, as well as how she views Australia-Thai relations as we look to the 70th anniversary of our diplomatic relations next year.