1 DEC –  AustCham + BCCT 4th Round of COVI-19 CARE Packing Day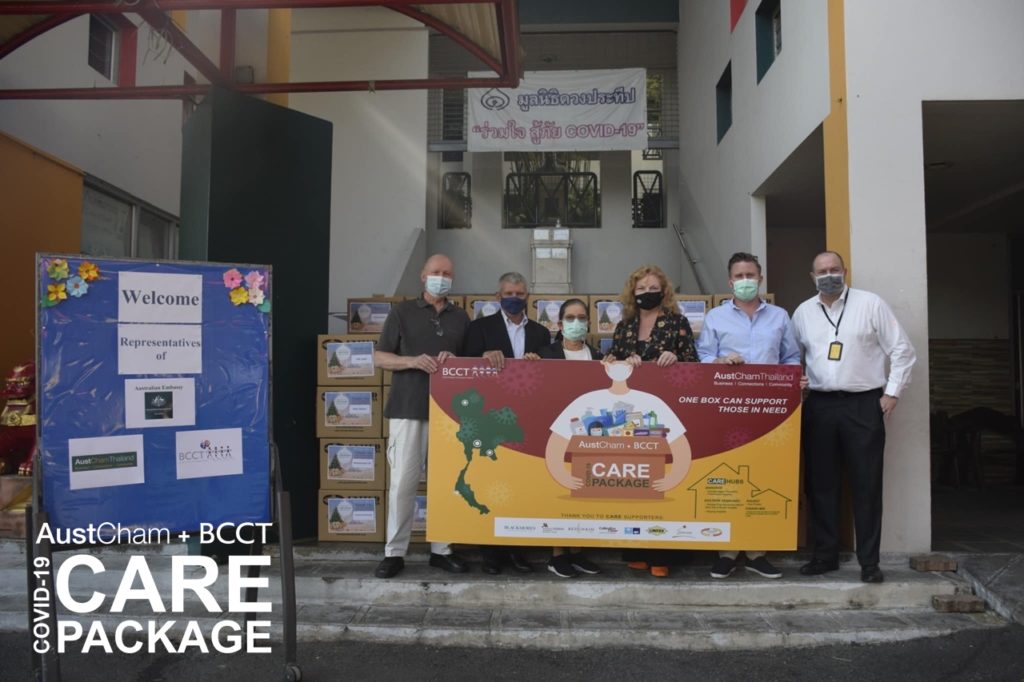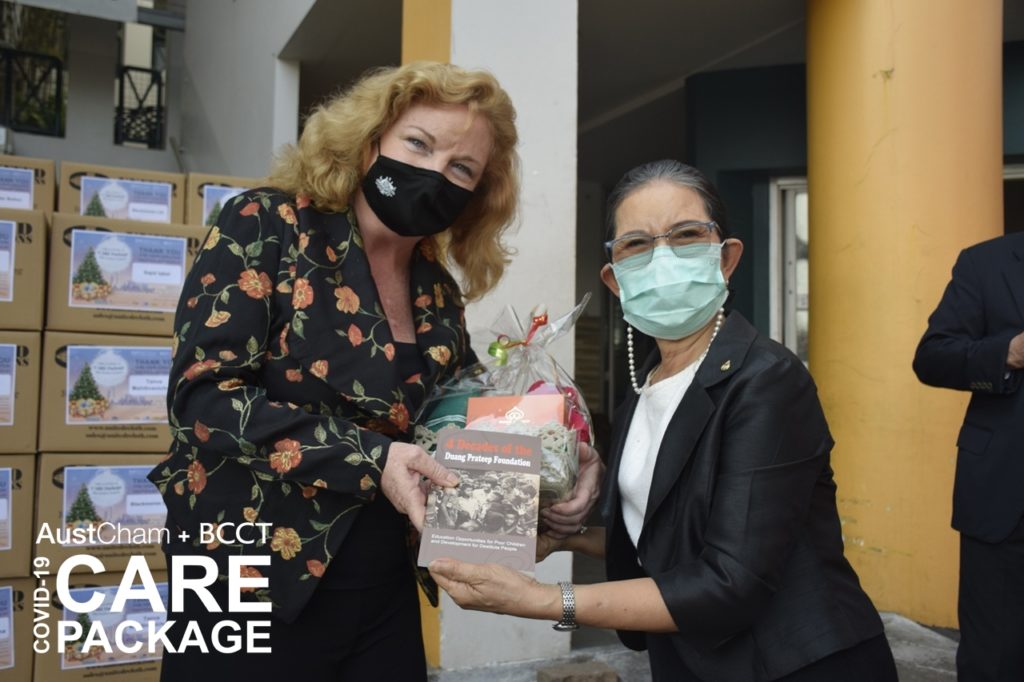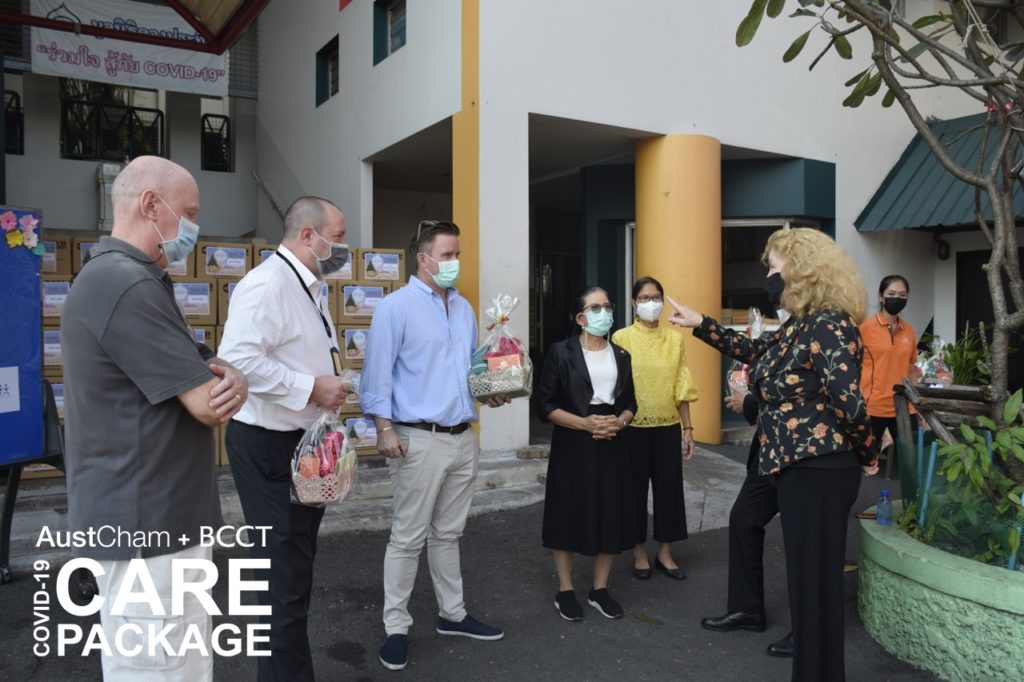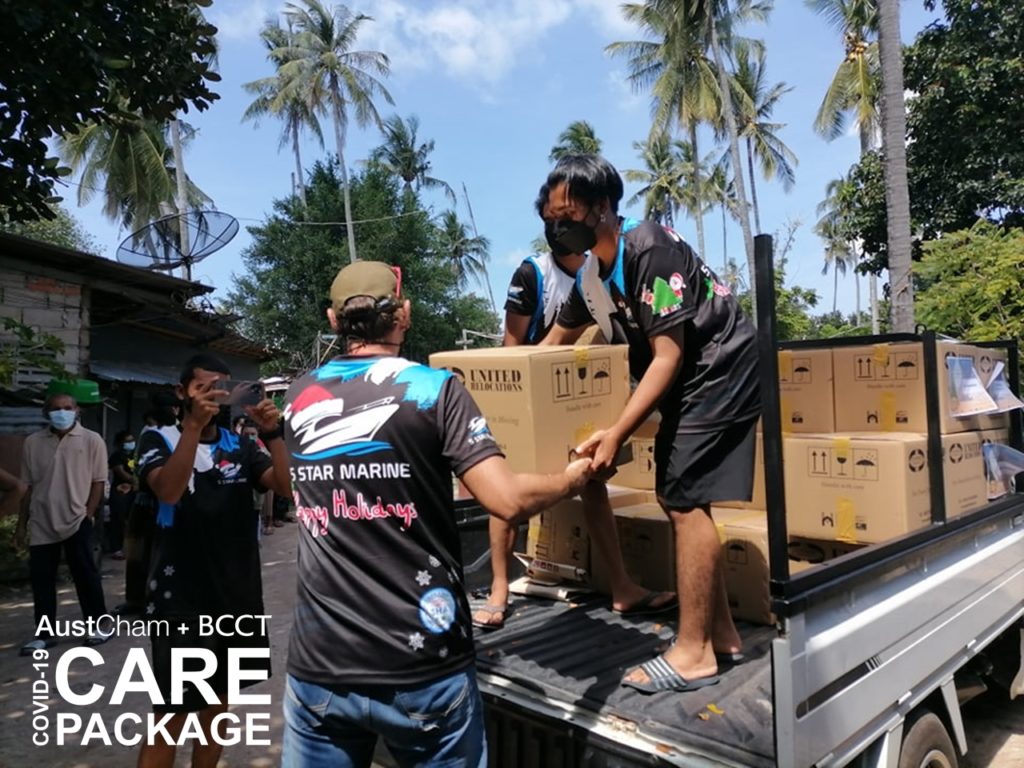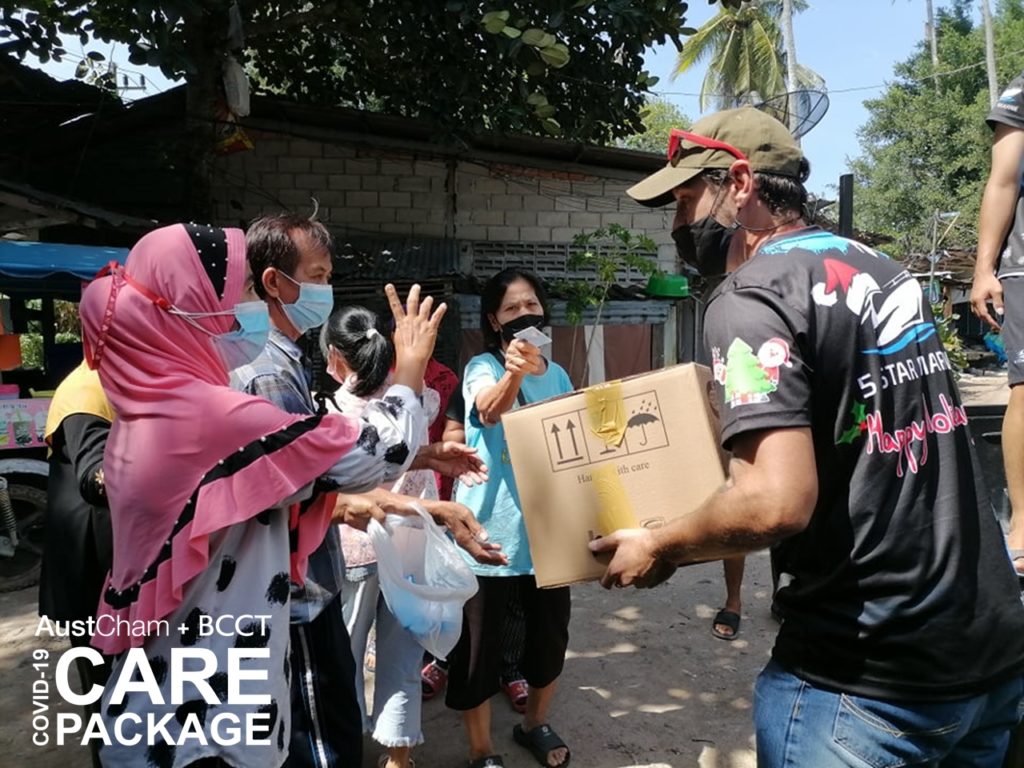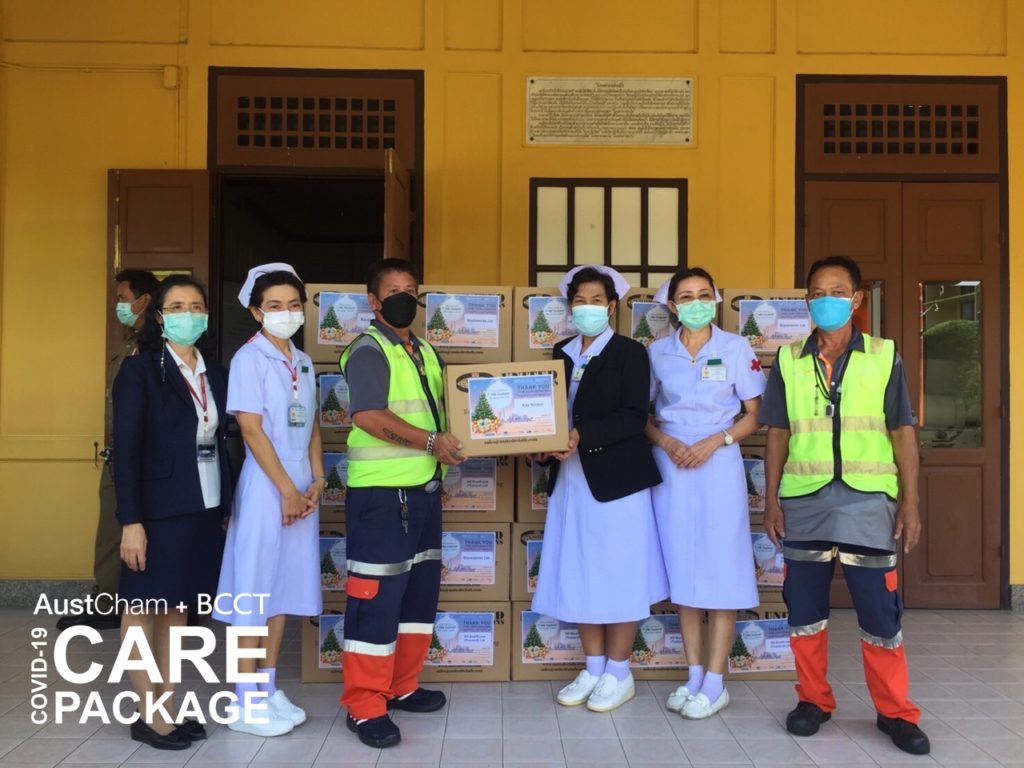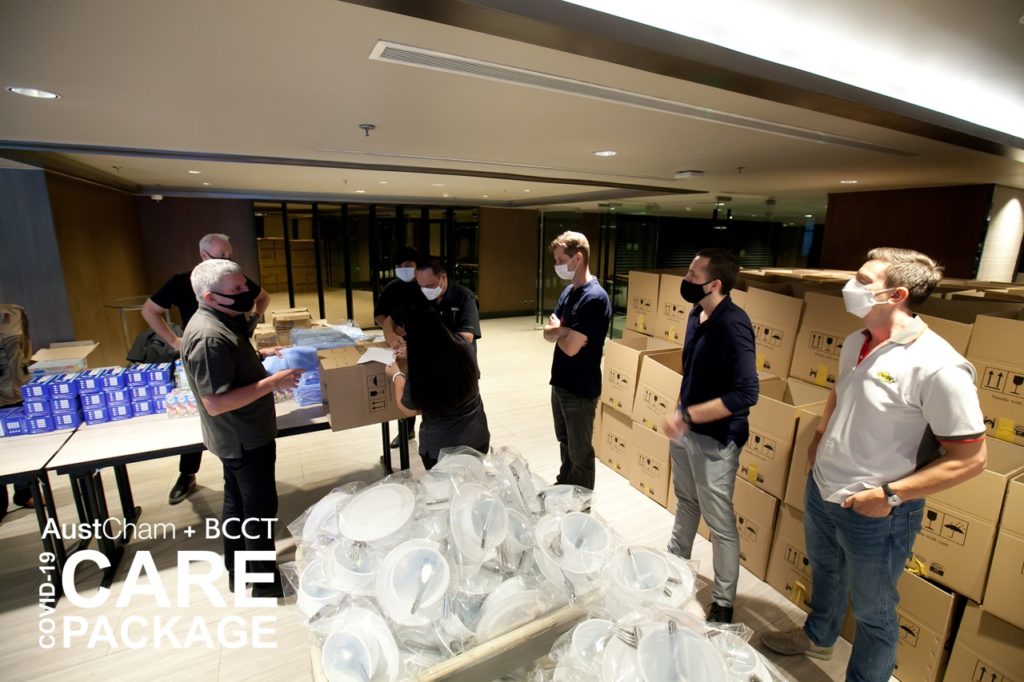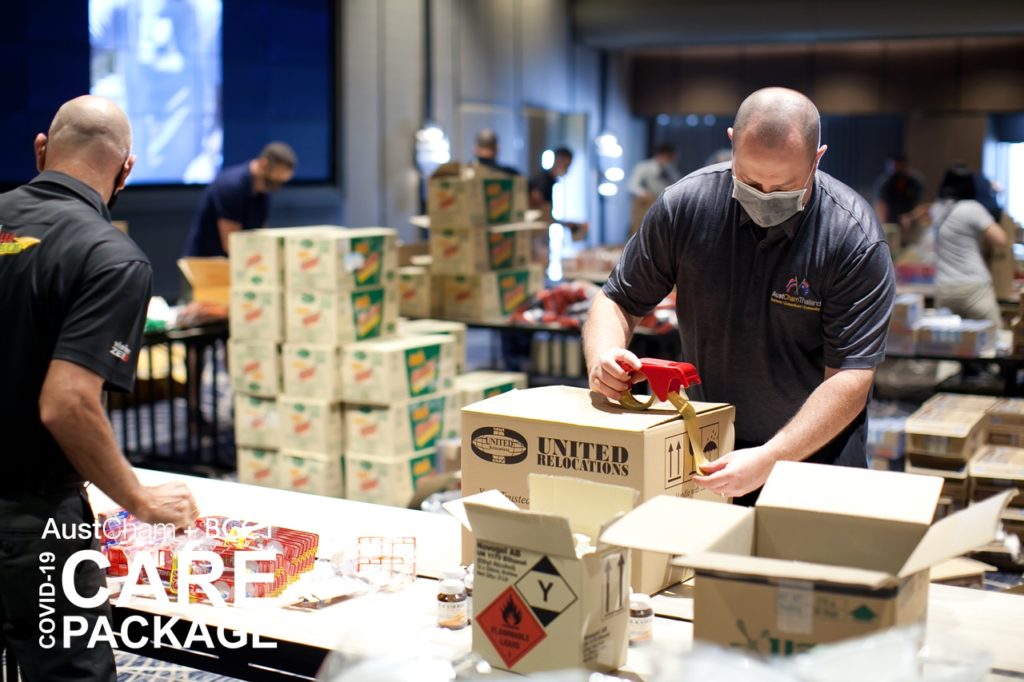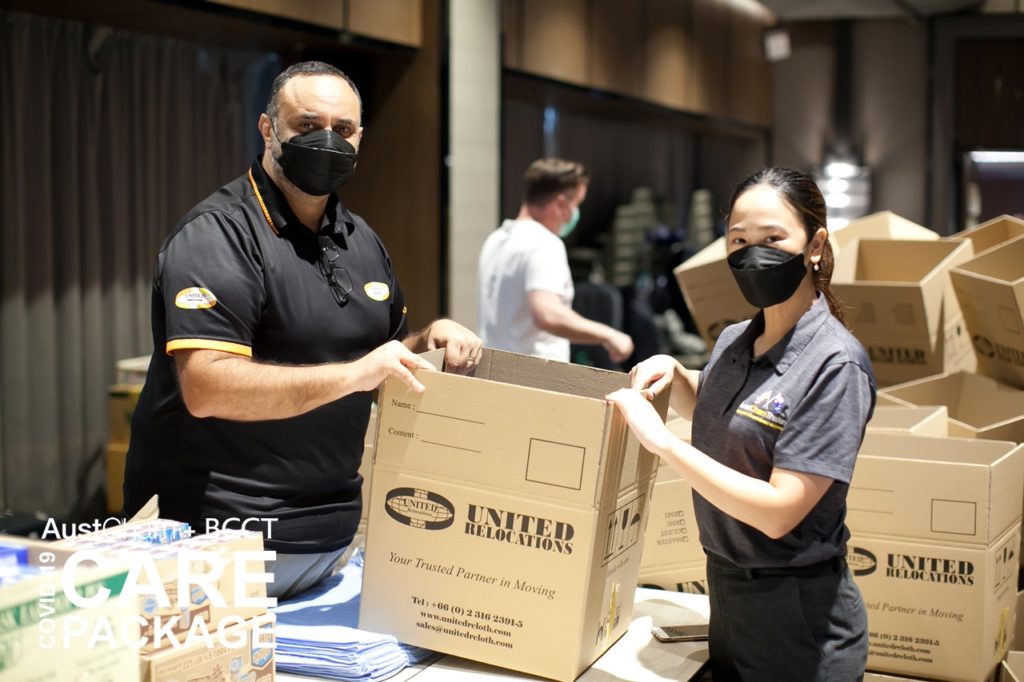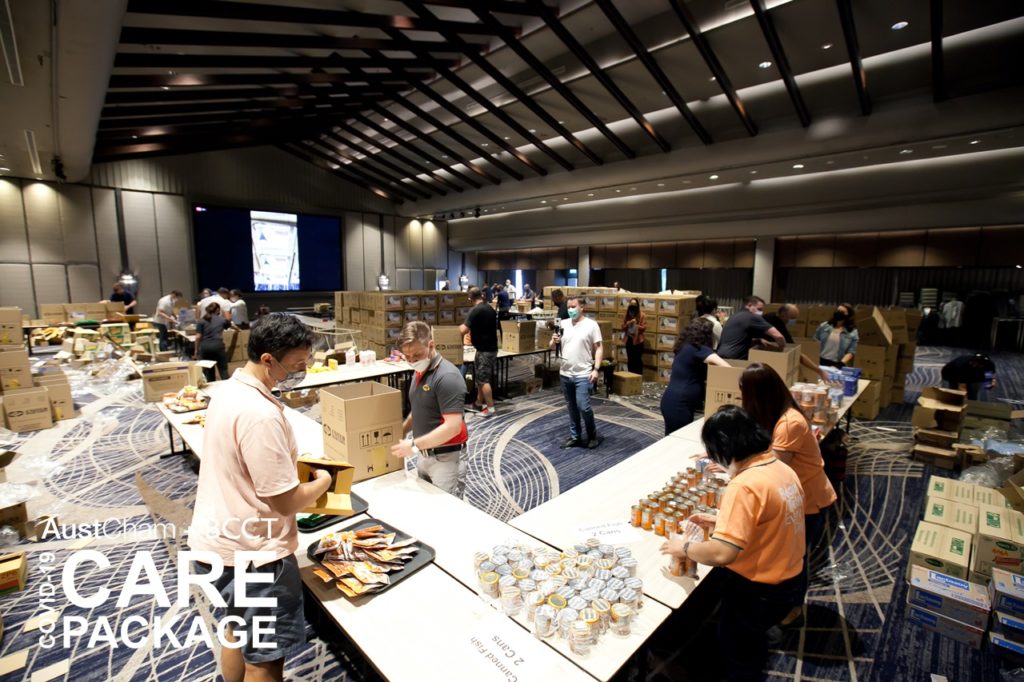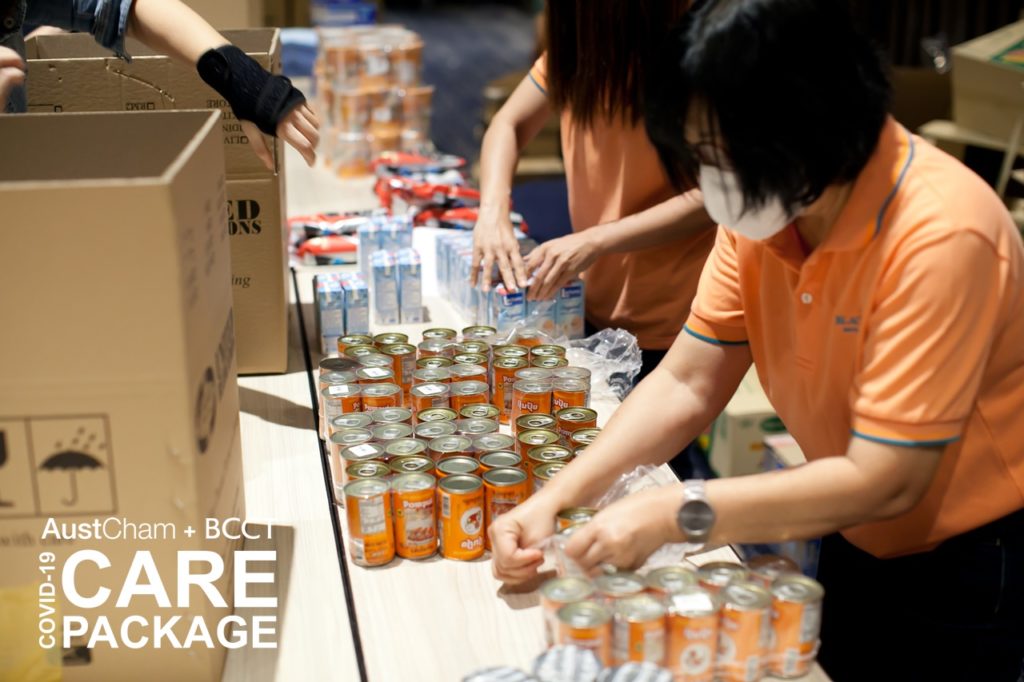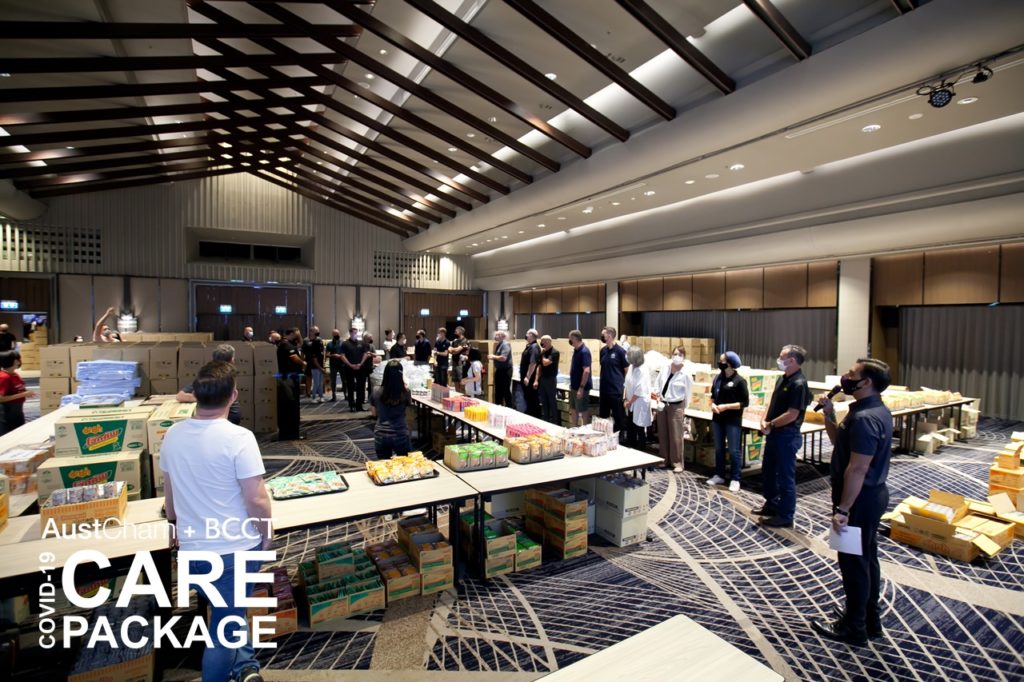 On Wednesday 1 December, together with our friends at British Chamber of Commerce Thailand (BCCT), we packed our final round of 900 CARE boxes for our 5 Hubs, with 50 essential survival items to support COVID-19 patients quarantining at home & hospital. The packing was held prior to our December Sundowners at Bangkok Marriott Marquis Queen's Park and again delivered to all the CARE Hubs over the weekend:
Duang Prateep Foundation, Bangkok
Somdej Phra Boromma Ratchathewi Na Si Racha Hospital, Chonburi (โรงพยาบาลสมเด็จพระบรมราชเทวี ณ ศรีราชา)
Rayong Hospital, Rayong (โรงพยาบาลระยอง)
Chiang Mai Field Hospital at Chiang Mai International Exhibition and Convention Centre, Chiang Mai
One Phuket, Phuket
This marks the end of our COVID-19 CARE Package Project, whereby we raised a total of 2,709,000 THB. That being said, COVID-19 remains and there are still a lot of people who need help and support. Thus we encourage everyone to extend your helping hands so that we can get through this crisis together. AustCham Thailand would again like to thank all the donors and everyone who has played a part in the CARE Package project and for supporting AustCham's CARE in the Community!
9 DEC – WALK THE TALK in Phuket by AustCham's Women in the Leadership Committee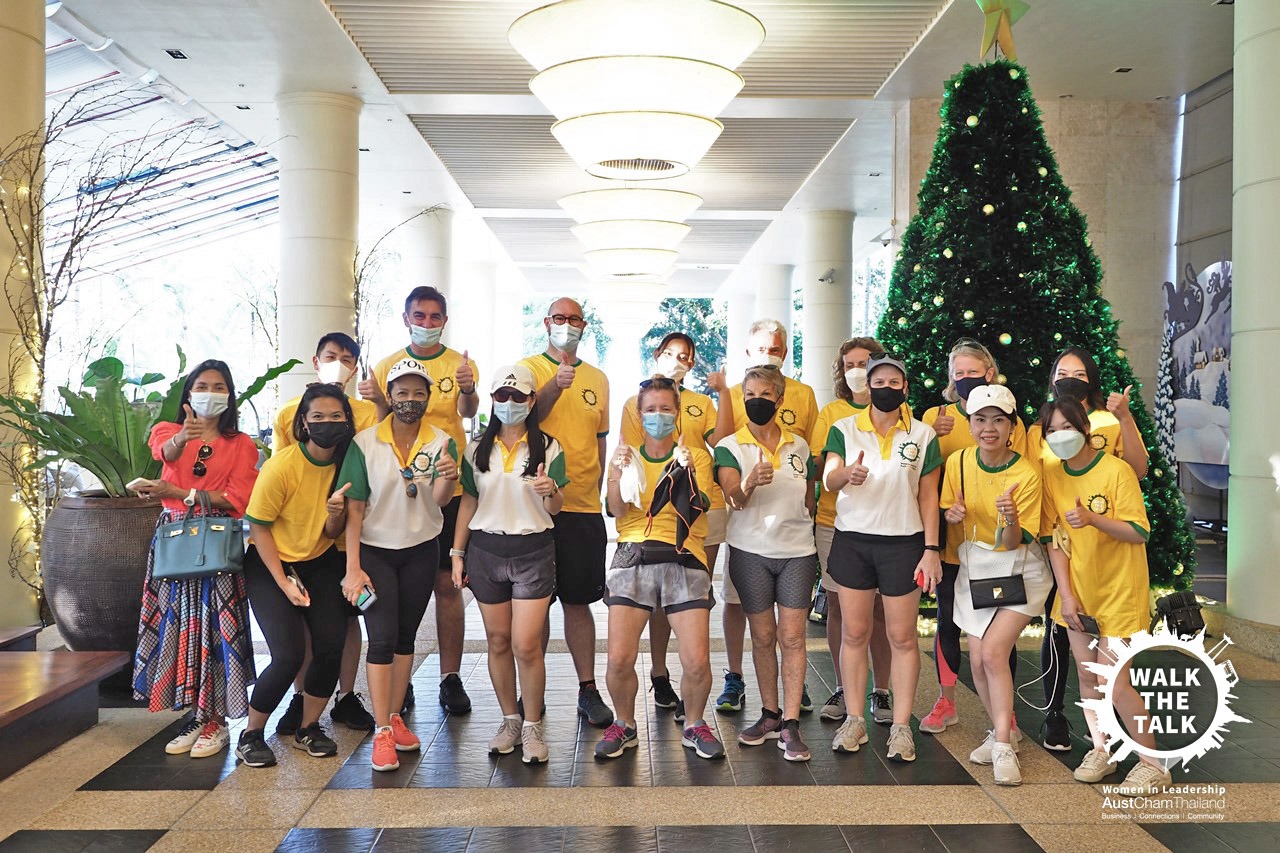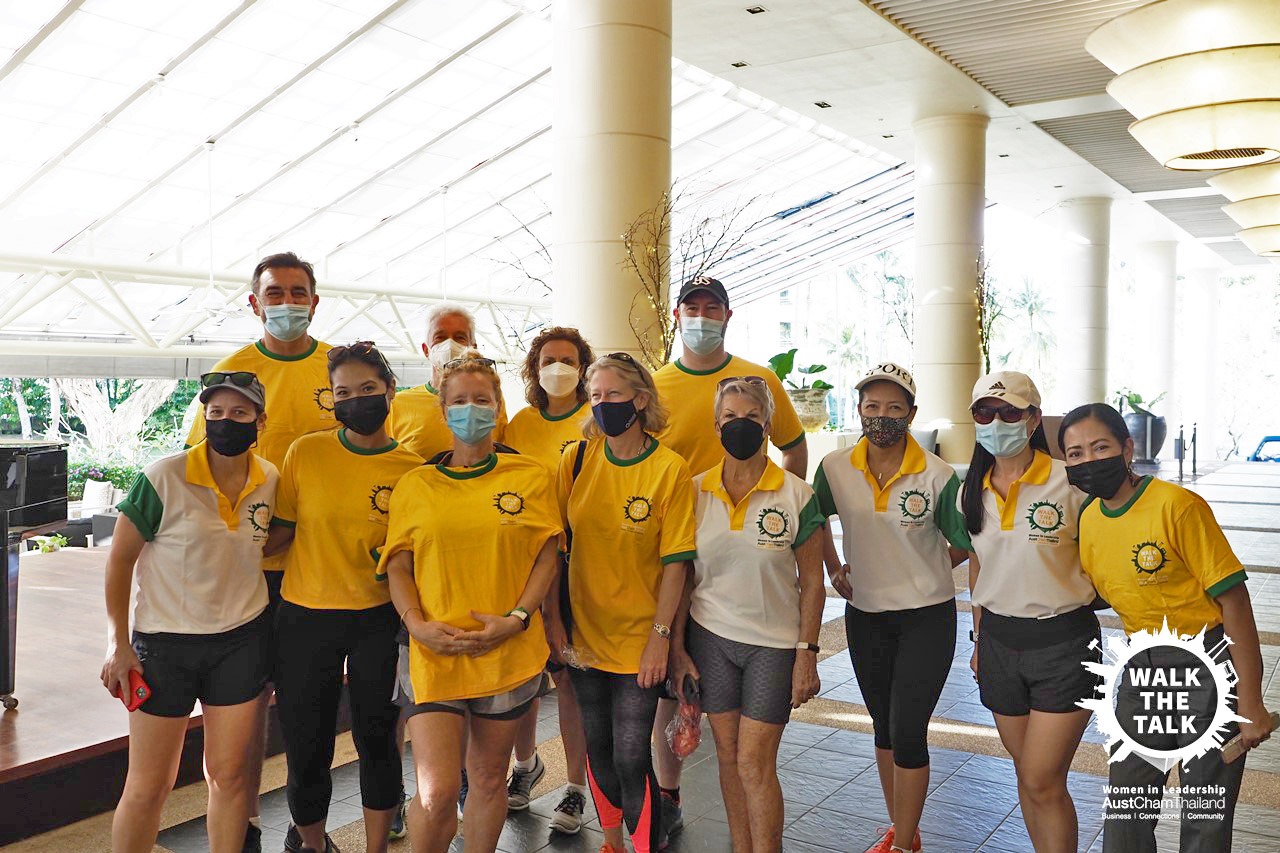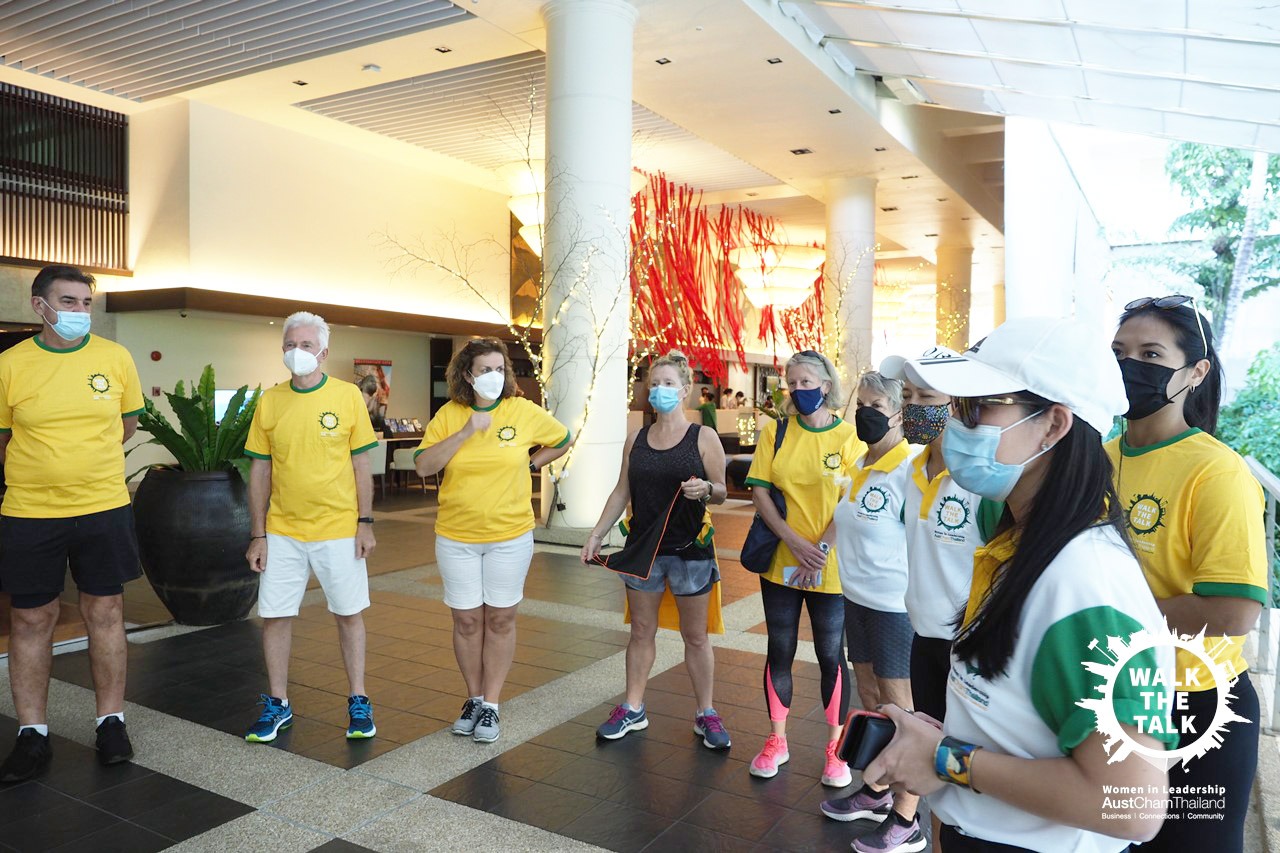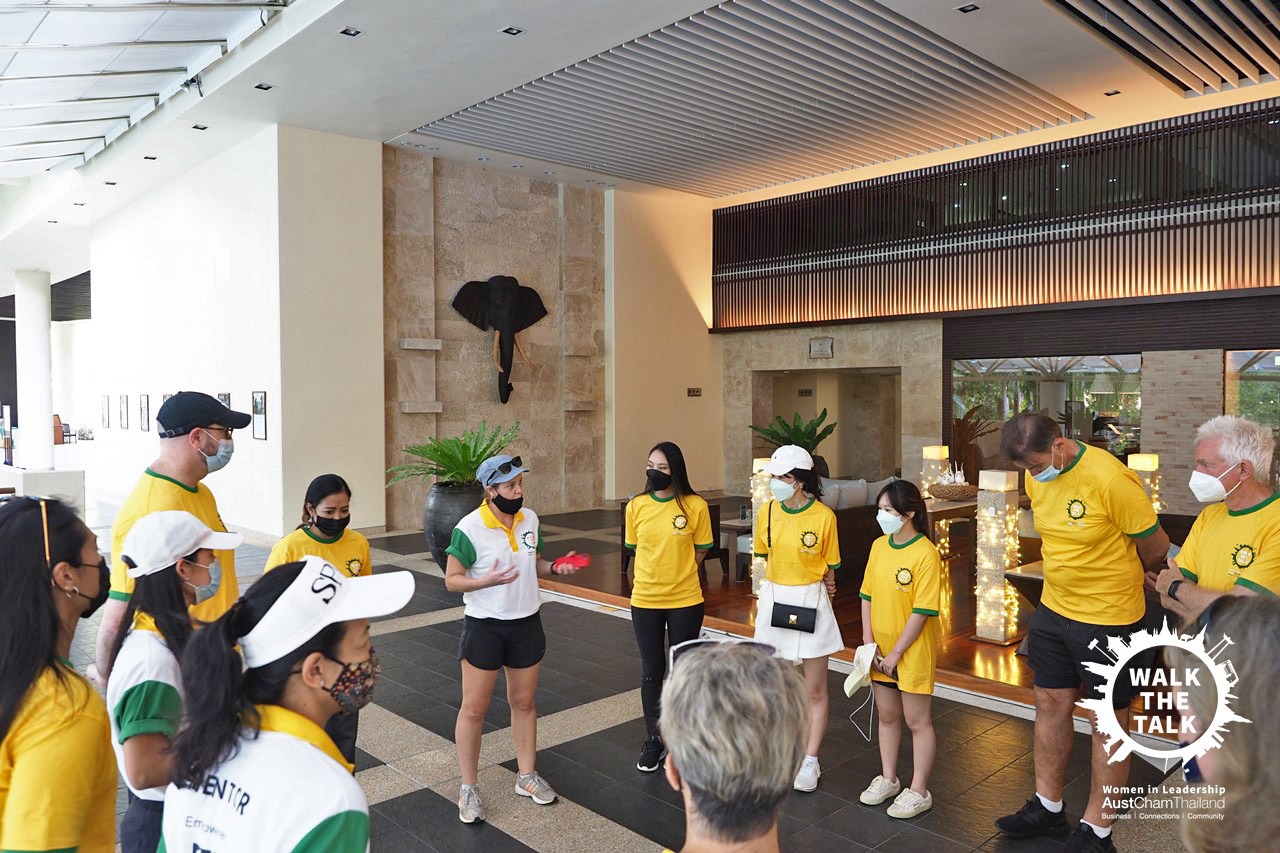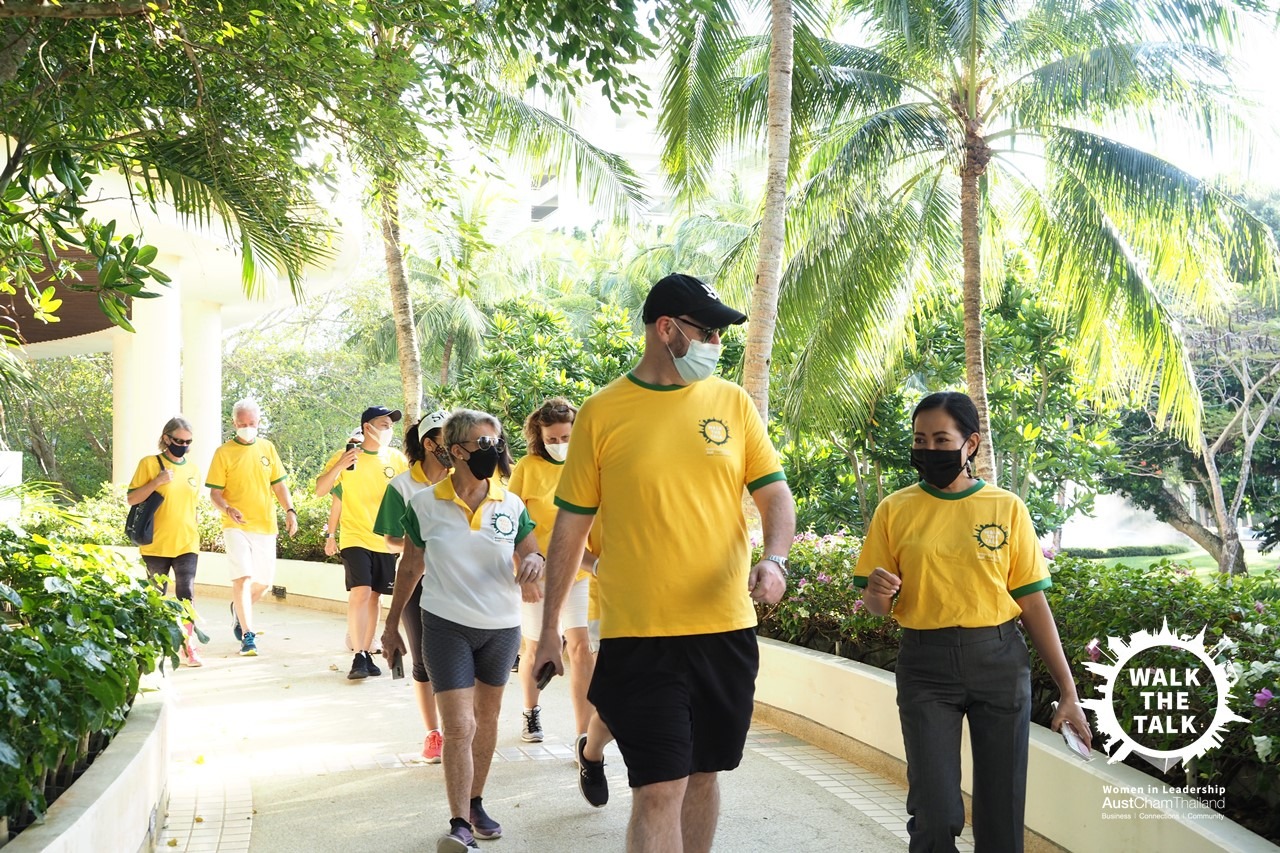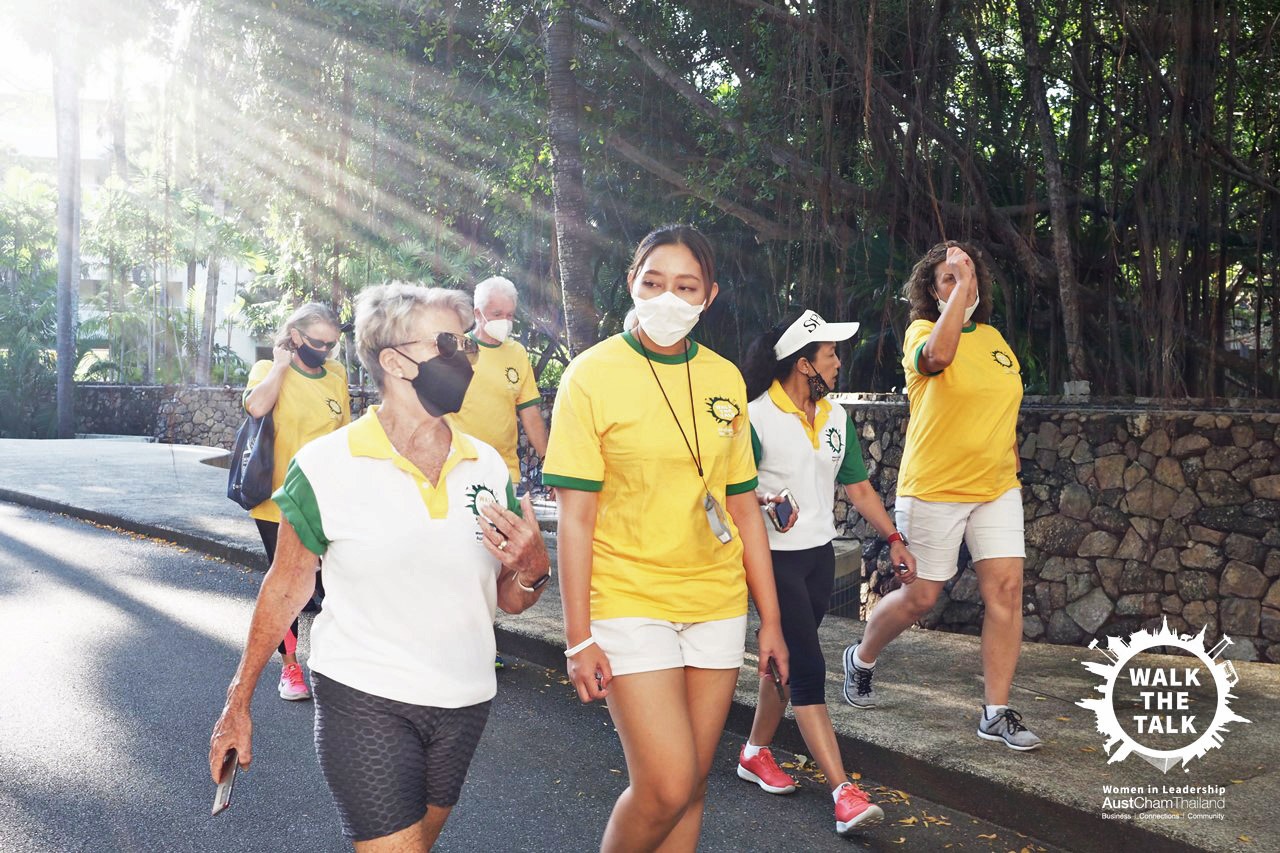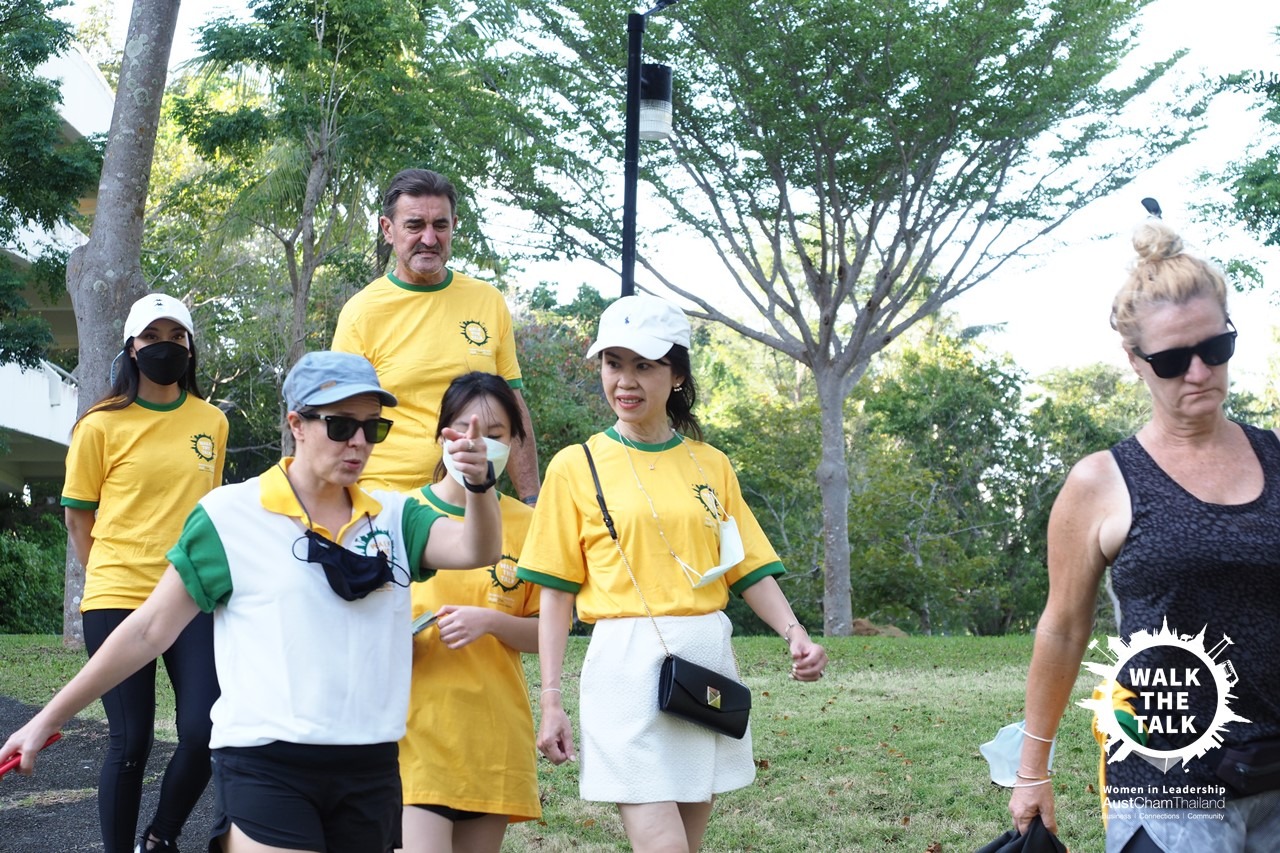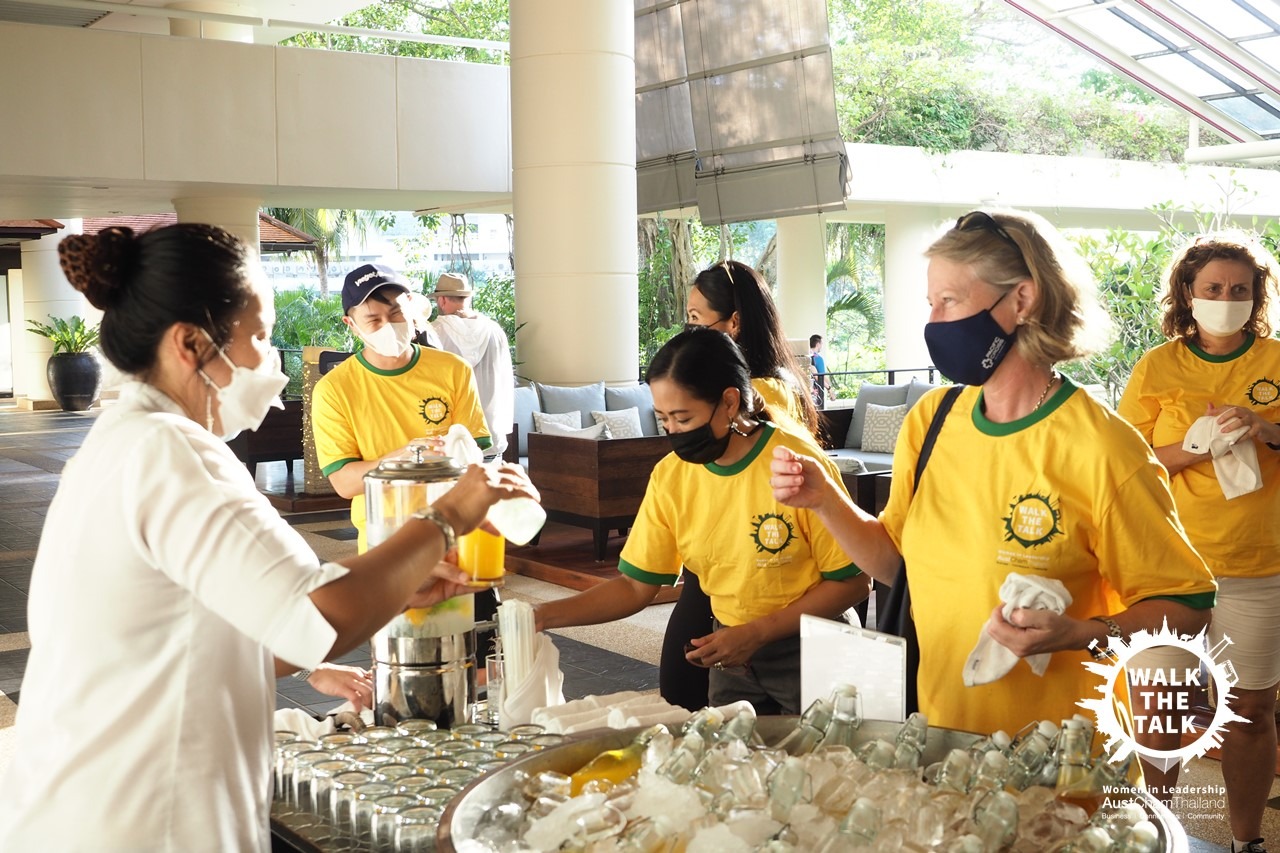 On Thursday 9 December 2021, AustCham Thailand held Joint Chambers Christmas Phuket Sundowners at Hilton Phuket Arcadia Resort & Spa. Prior to the Sundowners, AustCham's Women in Leadership Committee, in collaboration with Australia Consulate-General Phuket, organised the very first '#WALKTHETALK' series in Phuket.