20 MAY – AustCham 's Women In Leadership: WALK THE TALK – Virtual Edition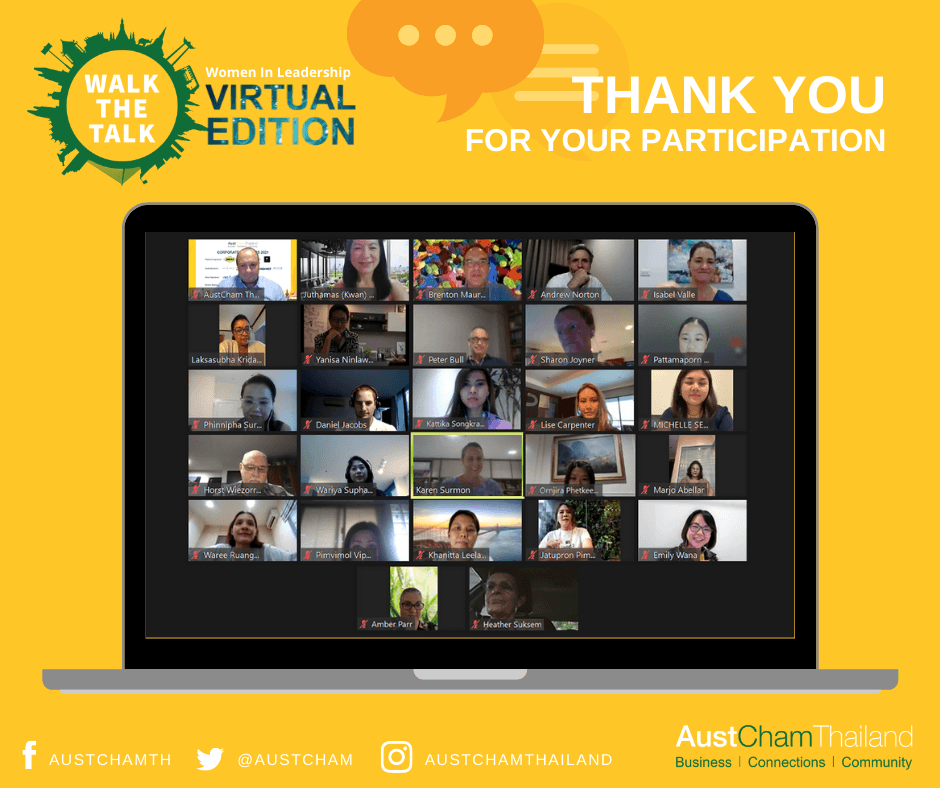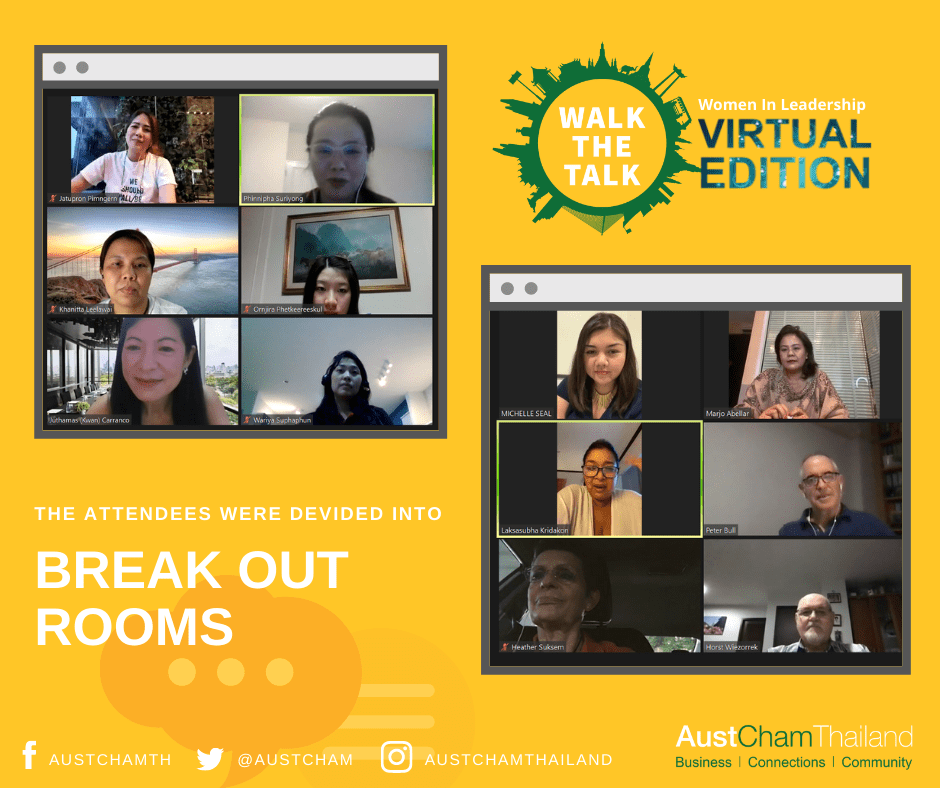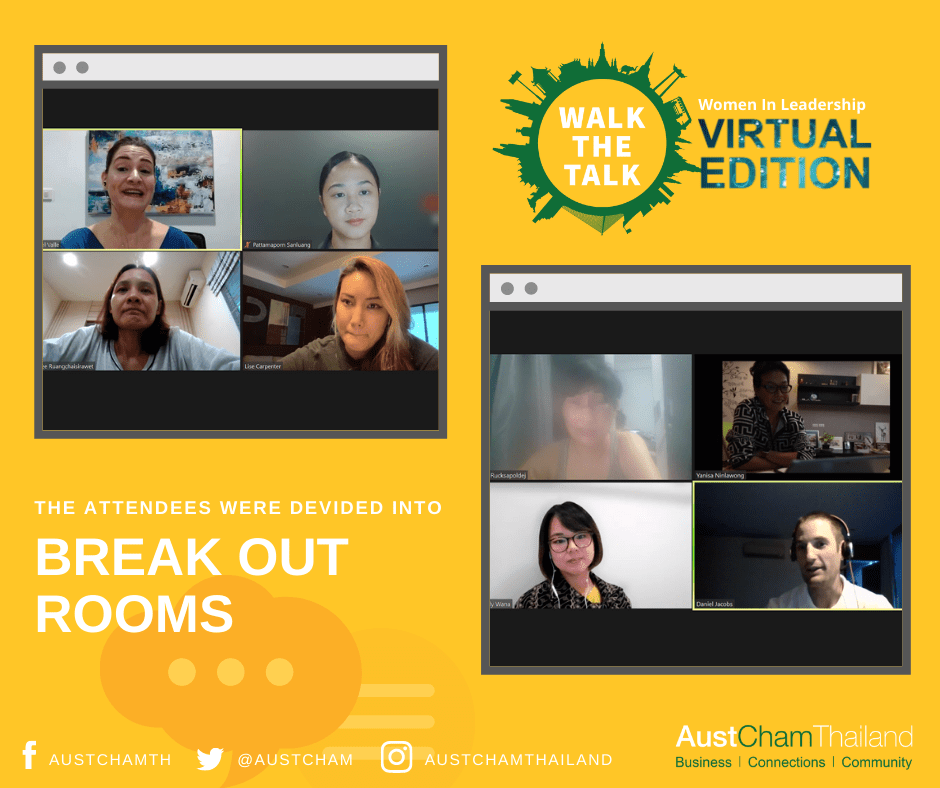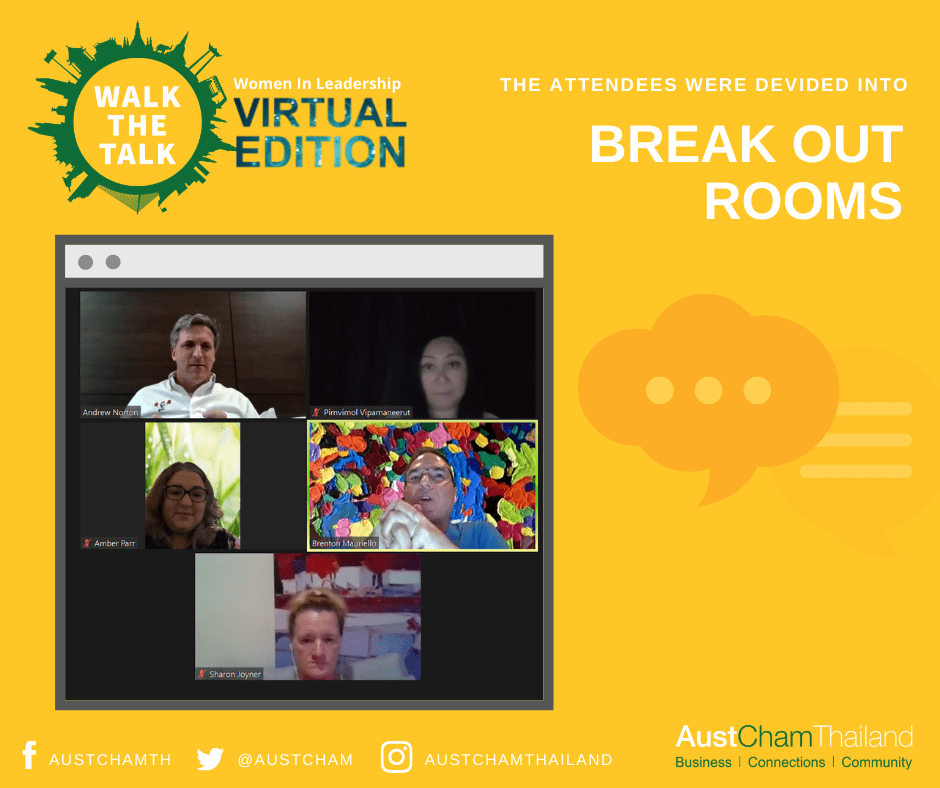 On Thursday 20 May 2021, AustCham Thailand's Women in Leadership committee held a virtual edition of WALK THE TALK. Full of enthusiasm, it was literally a great time to be able to CONNECT and INSPIRE with these mentors and mentees especially during this difficult time.
18 MAY – AustChams in Asia Regional Meeting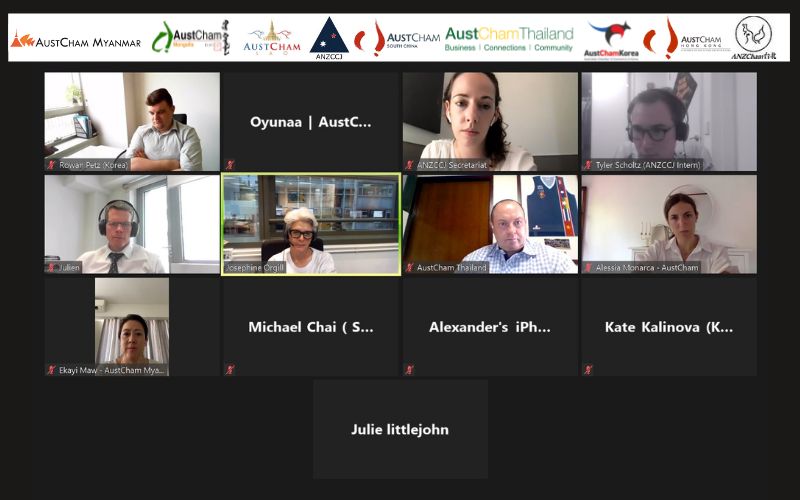 AustChams in Asia Regional, AustCham South China, The Australian-Thai Chamber of Commerce (AustCham Thailand), Australian and New Zealand Chamber of Commerce in Japan, AustCham Lao, Australia New Zealand Chamber of Commerce in Taipei (ANZCham Taipei), AustCham Hong Kong, and AustCham Korea , held a joint meeting on Tuesday 18 May 2021. The discussion was revolved around Chamber updates, Covid19, Advocacy, Australian Residency Changes & Tax Implications for Expats. The Chambers are working to collaborate together on certain matters of common interest to enhance the service to our collective members.

Source: AustCham Mongolia
13 MAY – AustCham Thailand Webinar on Handy Tips for Online Learning & Homeschooling
On Thursday 13 May, AustCham Thailand organised webinar on "Handy Tips for Online Learning & Home Schooling" with keynote speaker, Mr. Rajeev Ladva, Deputy Head of Pre-prep from King's College International School Bangkok. Based on his experience as a leader in tailoring the curriculum to fit the children's need in their development from the previous outbreak, Raj provided us families and teachers with many helpful tips and principles to help and facilitate the children in studying online at home. We would like to thank him and the school for their valuable time.
6 MAY – AustCham Thailand Webinar on A Practical Guide to Bankruptcy and Rehabilitation 
On Thursday 6 May, AustCham Thailand held a webinar on "A practical guide to bankruptcy and rehabilitation". The presentation was given by Dr. Paul Crosio, Senior Counsel from Silk Legal, our latest Silver sponsor. We appreciate his attribution in putting together and sharing this valuable information regarding bankruptcy procedure and rehabilitation guideline in the most comprehensive way. As well as several practical suggestion to avoid pitfalls.