27 November – AustCham's manufacturing committee: ARB Factory Tour
On Tuesday 27 November 2018, AustCham's Manufacturing committee organized a ARB Factory Tour where Trevor Roper, Thailand Manufacturing Manager of (ARB) Off Road Accessories Thailand, shared best practices in ORA (Off Road Accessories) manufacturing process quality. The site visit also allowed our members to learn more about an efficient utilization of an engaged manual workforce in a short run, diverse and complex manufacturing environment that also incorporates sophisticated equipment.

Thanks to the team from ARB Off Road Accessories for this rare opportunity and for devoting their valuable time to share experiences with us.
22 November – AustCham's Digital Workshop Series Episode One: "B2B Storytelling on Social Media"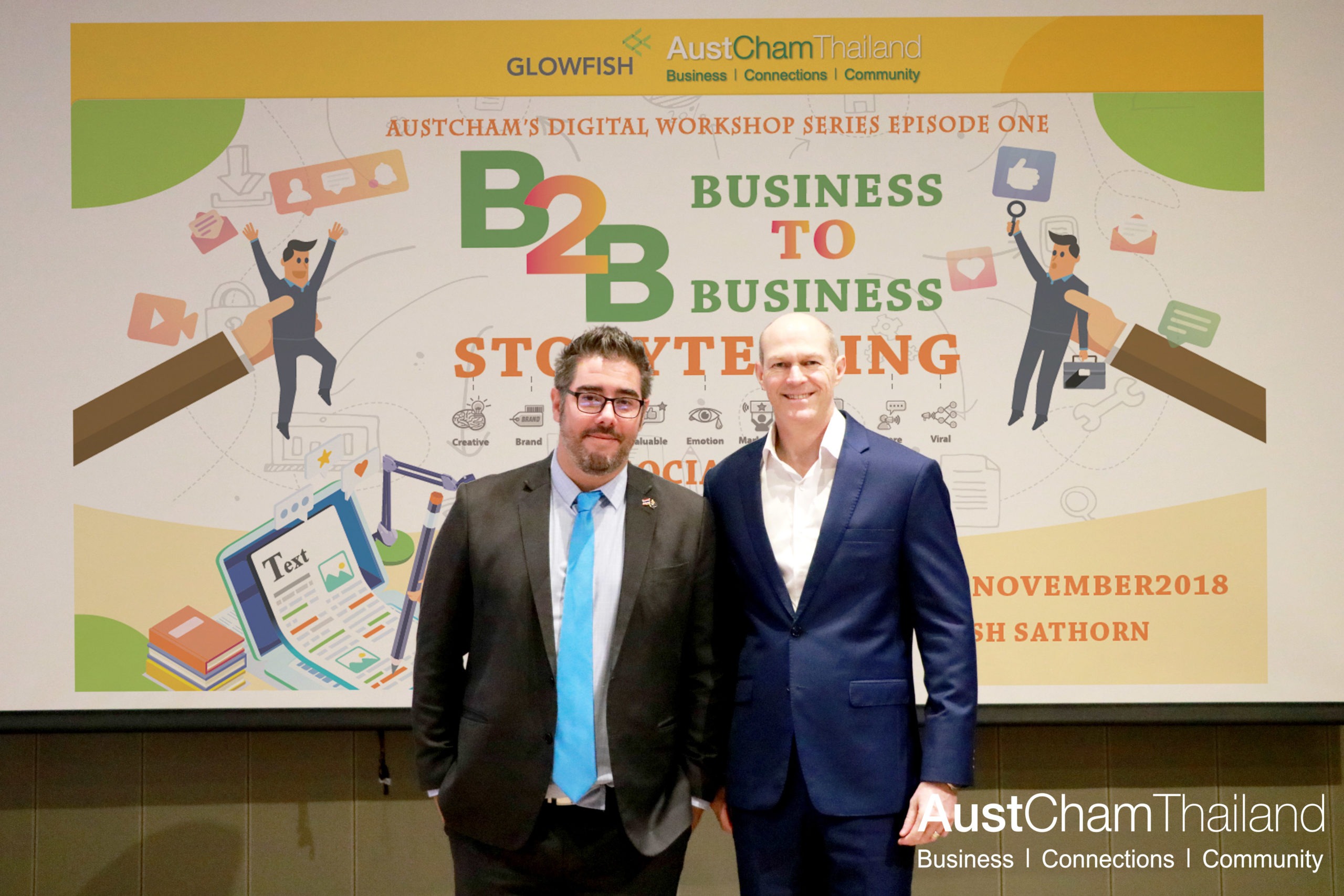 On Thursday 22 November 2018, AustCham Thailand organized its first episode of Digital Workshop Series on "B2B Storytelling on Social Media" at Glowfish Sathorn. Thank you to our trainers, Stuart Kelly, Managing Director from Weber Shandwick Thailand, and David Norcross, Managing Director from Lexicon Business Communications, who took their time to share their tips on how to create compelling content that connects with your audience on social media and how to craft on-brand content that'll engage your target audience and turn them into paying customers, along with various evident examples that can be applied to any field of businesses.

This successful interactive workshop would not be possible without Glowfish Sathorn who is our venue sponsor. Big compliment on the foods as well! Next episode will be held in February 2019. See you next year!
14 November – AustCham Joint Business Luncheon on "How to Gain Traction in the Chinese Market"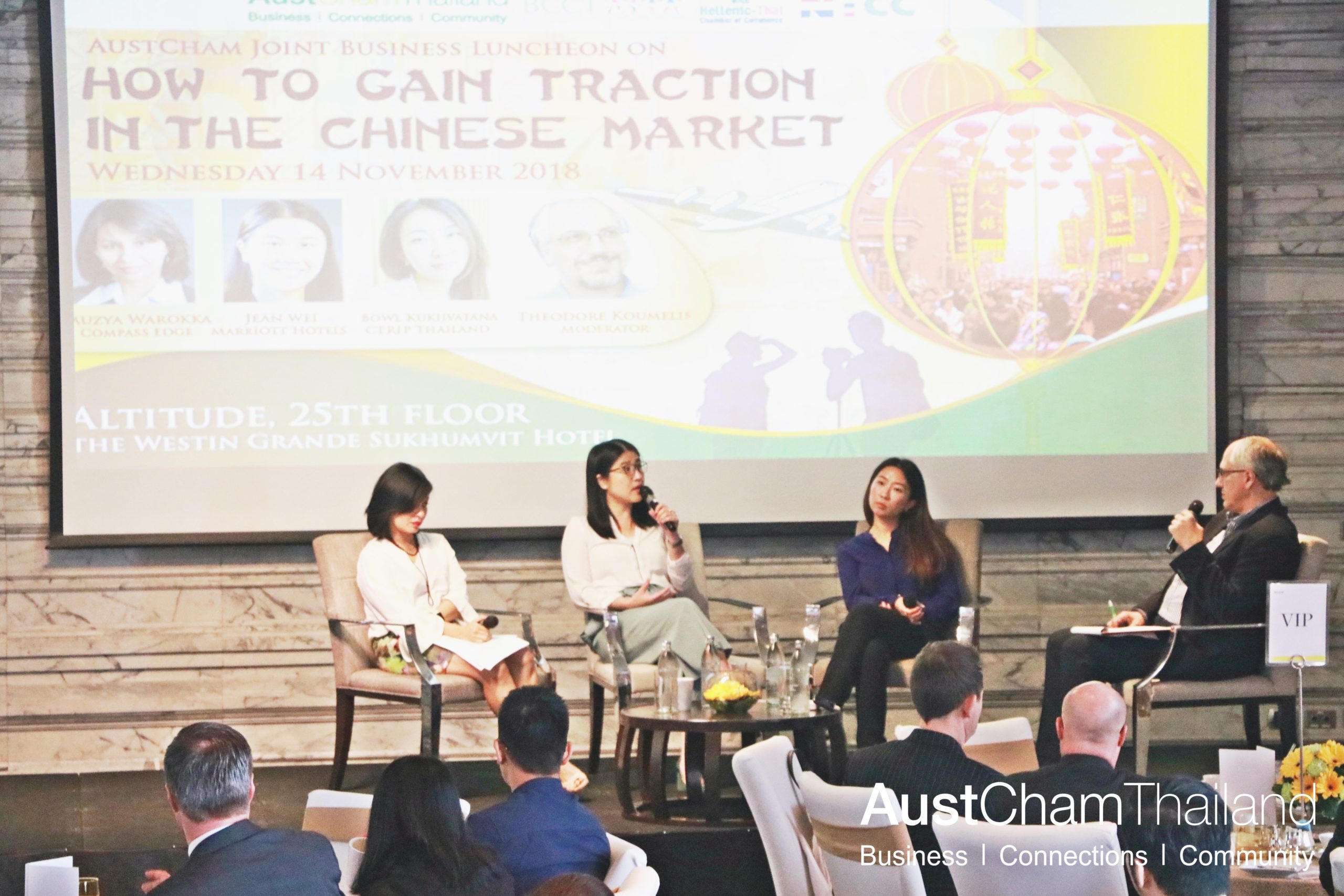 On Wednesday 14 November 2018, AustCham Thailand, in collaboration with partner chambers, held AustCham Joint Business Luncheon on "How to Gain Traction in the Chinese Market"  at the West Grand Sukhumvit Hotel. It was a great honor to have all the speakers; Ms. Fauzya Warokka; Country Manager Indonesia/Thailand of Compass Edge, Ms. Jean Wei; Area Director of Revenue Strategy for all Marriott Hotels in TVCM, and Khun Bowl Kukijvatana; Associate Regional Director – CTRIP Thailand for taking their times to share us their expertise and knowledge-based opinion on how we can gain traction in the surging Chinese market to drive our business more efficiently. Not to mention, Mr. Theodore Koumelis; Founder & Managing Editor of TravelDailyNews Asia-Pacific, for becoming our moderator.

For those who missed the event, the presentation has been published on our website at https://www.austchamthailand.com/events/presentations
7 November – AustCham Member Briefing: Australian Universities Connect!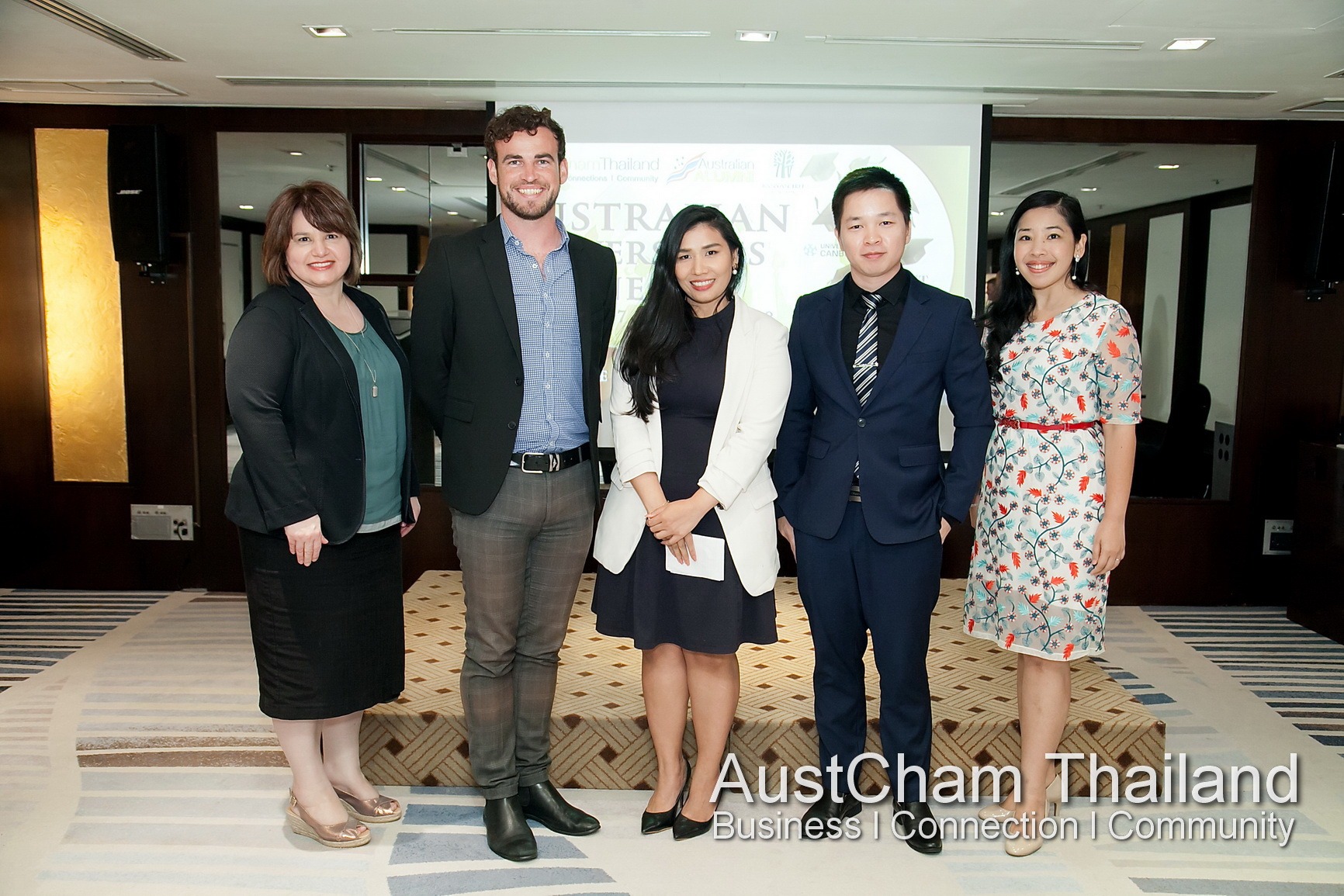 On Wednesday 7th November 2018, AustCham Thailand held its member briefing: Australian Universities Connect! with four of leading Australian Universities show casing their study in Australia options. In this regards, we were pleased to have their participation in the memorable evening and thank them for sharing their time with us.

Additionally, we also would like to thank our sponsors,  Asiania International Consulting (เรียนต่อออสเตรเลีย) and Skoolzine and venue sponsor, Banyan Tree Bangkok for making this event successful.