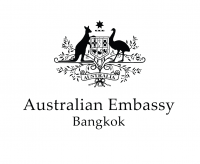 4 JUN – Celebrating Pride Month 2021 LGBTQI inclusion and the effect of Covid-19
Every year, during the month of June, LGBTQI cross the globe conduct various events during this special month as a way of ensure visibility,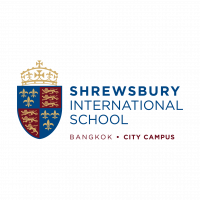 VISIT US VIRTUALLY – SHREWSBURY INTERNATIONAL SCHOOL BANGKOK CITY CAMPUS
City Campus is hosting a selection of LIVE virtual tours, to allow you to visit from the safety of your own home. During your

29 MAY – Class of 2021 Graduation Ceremony
KIS Community, please join us this Saturday, May 29th at 19:00 Bangkok time to celebrate our graduating class of 2021 via a Facebook Live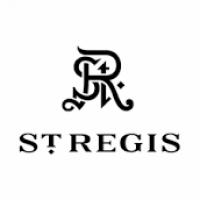 9 , 19 JUN – THE ST. REGIS BANKGOK UNVEILS DEBUT CHOCOLATE MAKING CLASS BY CHEF AEY
The hotel's Executive Pastry Chef to host two inaugural classes in June at The Lounge. The St. Regis Bangkok presents a chocolate cooking class

27 MAY – Virtual Doctor Talk: Covid-19
𝗦𝗮𝘃𝗲 𝗧𝗵𝗲 𝗗𝗮𝘁𝗲: 𝗠𝗮𝘆 𝟮𝟳 @ 𝟲:𝟬𝟬𝗣𝗠 𝗧𝗵𝗮𝗶𝗹𝗮𝗻𝗱 𝗧𝗶𝗺𝗲. 𝗙𝗿𝗲𝗲 𝗦𝗲𝗺𝗶𝗻𝗮𝗿 𝗼𝗻 𝗖𝗢𝗩𝗜𝗗-𝟭𝟵, 𝗩𝗮𝗰𝗰𝗶𝗻𝗲𝘀, 𝗜𝗺𝗺𝘂𝗻𝗲 𝗕𝗼𝗼𝘀𝘁𝗶𝗻𝗴 𝗧𝗿𝗲𝗮𝘁𝗺𝗲𝗻𝘁𝘀 𝘁𝗼 𝗸𝗲𝗲𝗽 𝘆𝗼𝘂 𝗮𝗻𝗱 𝘆𝗼𝘂𝗿 𝗹𝗼𝘃𝗲𝗱 𝗼𝗻𝗲𝘀

1 JUN – Australian Visas – Everything You Need To Know For The Year Ahead
Immigration expert Simon Wetherell will be hosting a live session on all immigration, visa and related issues for people looking to come to Australia.
Become an AustCham member