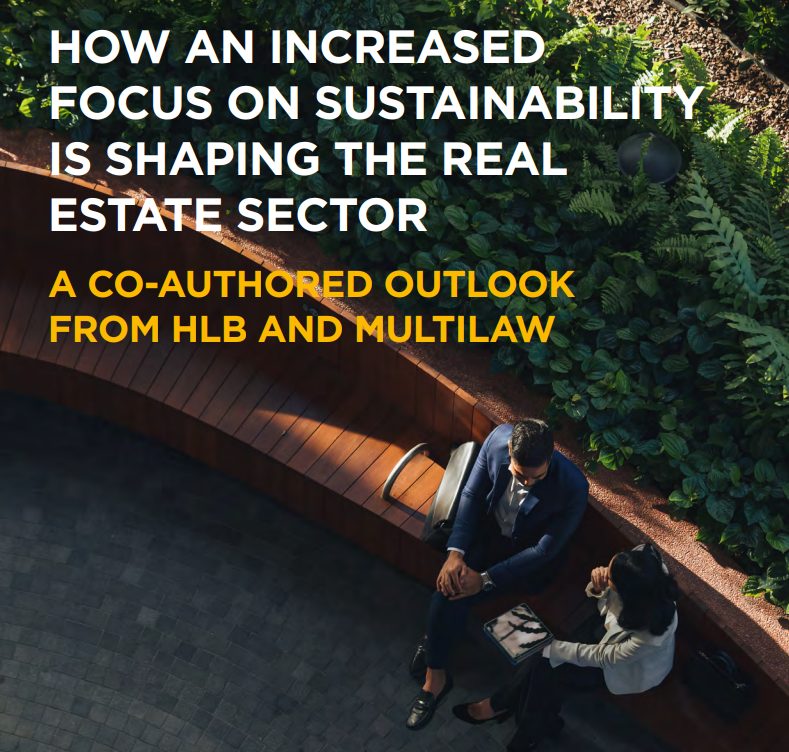 ESG (Environmental, Social, and Governance) has become a significant factor in the real estate sector, with stakeholders and investors increasingly prioritising sustainable practices. Governments are implementing energy efficiency standards, but many real estate leaders are unsure about their reporting obligations. Investors as well as tenants also contribute to the demand for sustainable buildings. Energy-efficient properties are expected to have higher occupancy rates and lower vacancy rates, while low-quality, inefficient buildings will require significant investment. Real estate also plays a vital social role, positively impacting local communities and attracting shoppers, thereby boosting the local economy. 
''It is the high quality, energy-efficient buildings that will be the ones that will be fully occupied going forward. And the low-quality energy inefficient buildings will be the ones that will be difficult to let, have high vacancy rates, and will require quite a significant investment.''
Ralph Mitchison, HLB Global Real Estate Leader
Inflation (81%), rising interest rates (80%) and resource cost (78%) make-up the top three greatest risks to business by real estate leaders, according to HLB's Survey of Business Leaders 2023. Economic and geopolitical factors have led to rising building costs and stagnation in the investment market. Supply chain issues and uncertainty stemming from the short but recent banking crisis further hinder investment. However, there are discussions among architects, investors, and regulators about establishing a model for energy-efficient buildings that meet ESG requirements. But while the investment market may be stagnant, there is an increase in ESG investing on the equity side, particularly in PropTech and infrastructure with carbon reduction attributes. European Union regulations drive sustainable practices, but challenges remain in measuring and comparing sustainability practices. 
''There's a lot of prop tech being developed that is able to collect and measure data and report about sustainable practices to not only focus on your own sustainable practices, but also of your suppliers too, to develop that whole supply chain that is sustainable.''
Paul Ashburn, Co-Managing Partner, HLB Thailand
Technology innovations is playing a crucial role in making real estate more sustainable. Smart building technology, including sensors and IoT devices, helps monitor and reduce energy consumption, while sustainable materials and construction practices minimise environmental impact. Virtual and augmented reality aid in visualising designs and improving sustainability. PropTech also promotes the adoption of renewable energy sources like solar panels and energy storage systems. These innovations are driving the real estate industry towards a more sustainable future.