Every moment we capture is a reflection of our attentiveness and dedication.
And together, it is more meaningful when we know who we are doing this for.
Even though you and I can't sit together, we can still be together.
#Together #AllForThem
#AGreatHeartTakesYouFurther
#KingsBangkok
In September 2020 we had an incredibly successful opening of King's College International School, Bangkok with around 350 students and 100% of parents agreeing that their child was happy to come to school. Yet this opening was a long time in the making, years in fact. From finding the ideal piece of land, forging a partnership with a group of kind-hearted people who wanted to give back to their society, and then having a tireless team working to recruit the best possible staff and build the systems of the school. The second wave of COVID-19 over the winter break meant that we were forced to move to online learning. It was very much like opening a second school with just a few days' notice!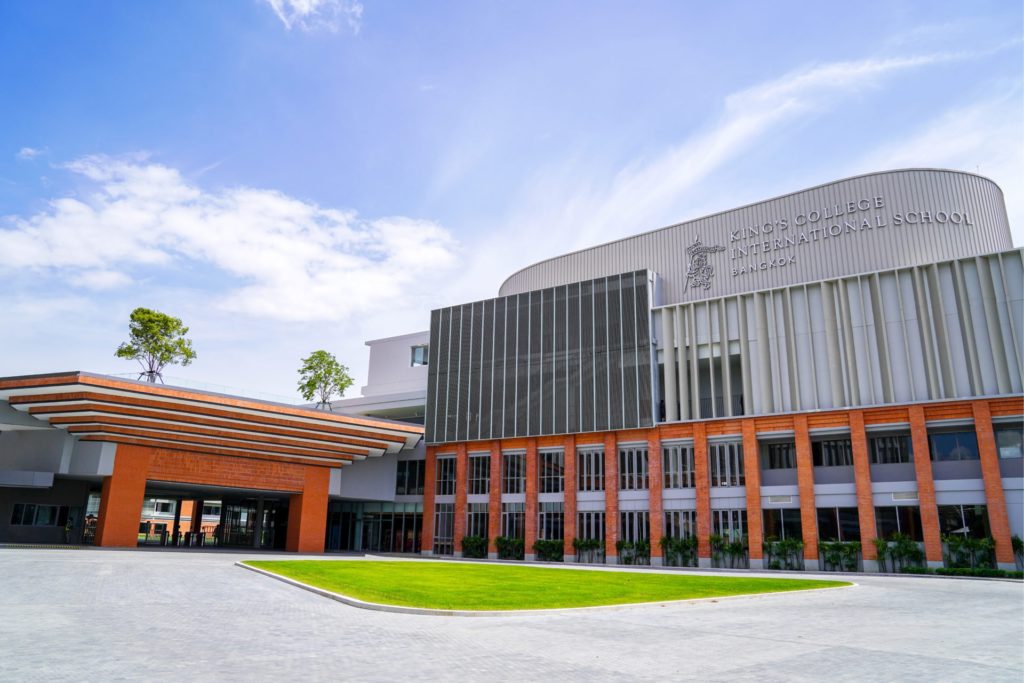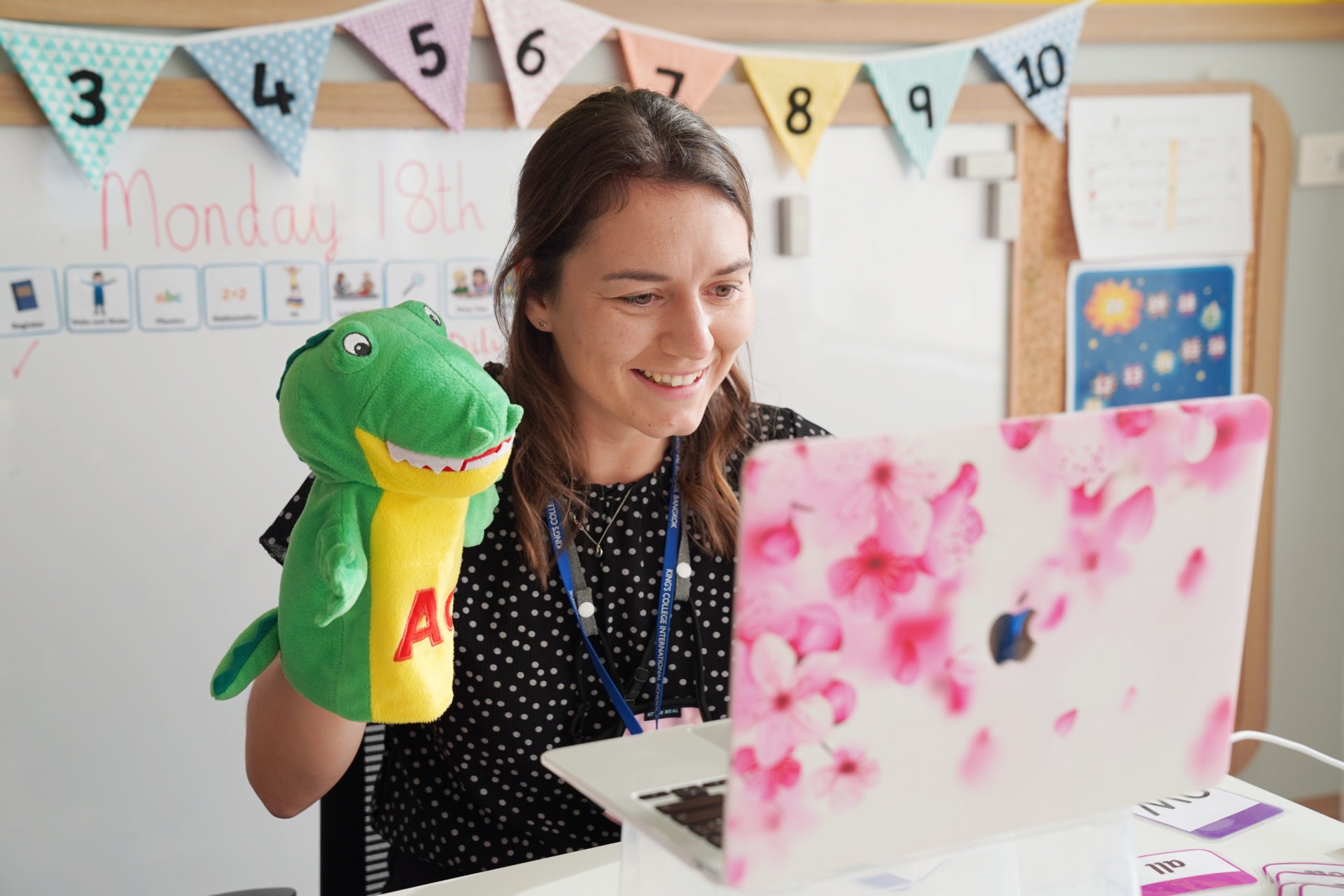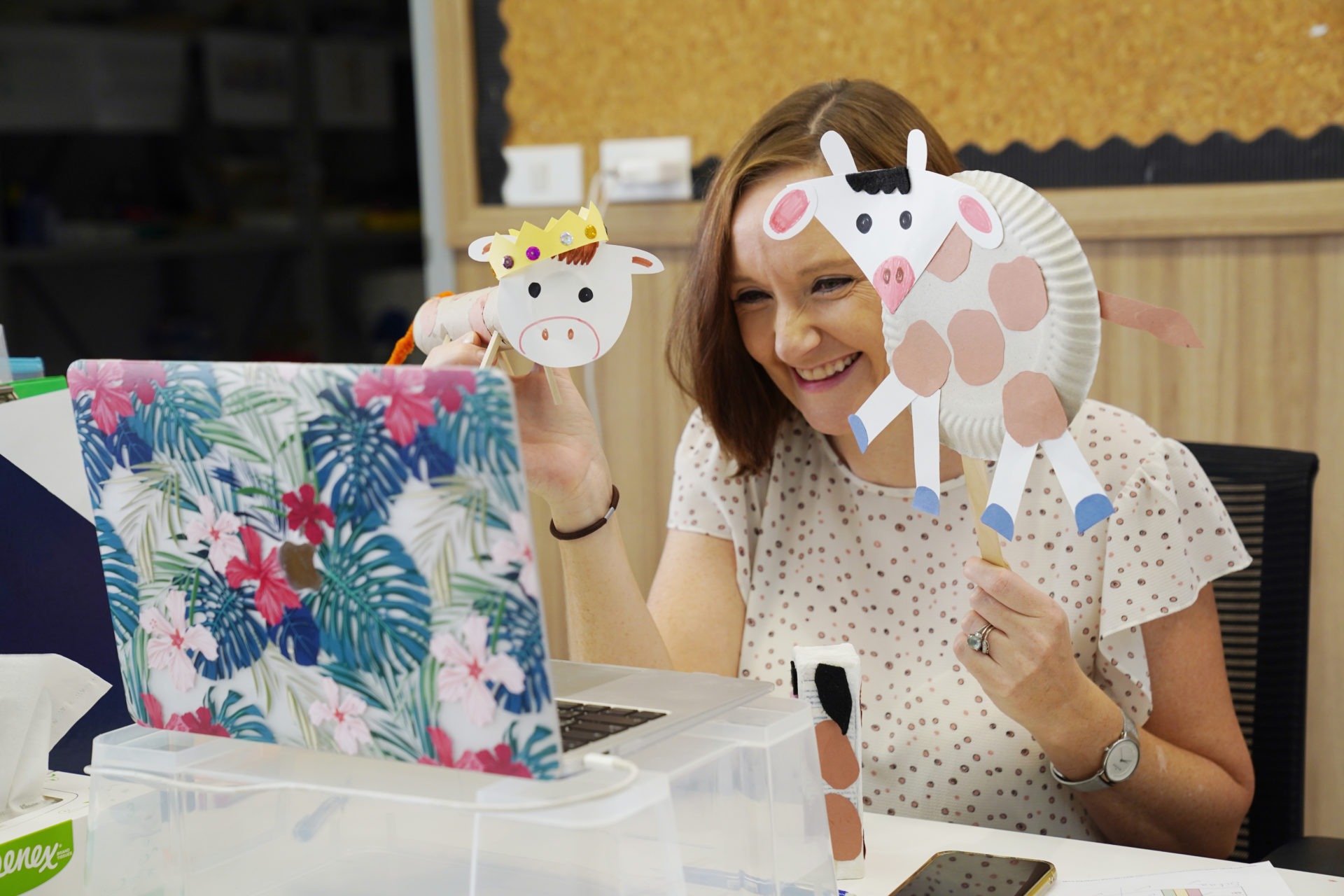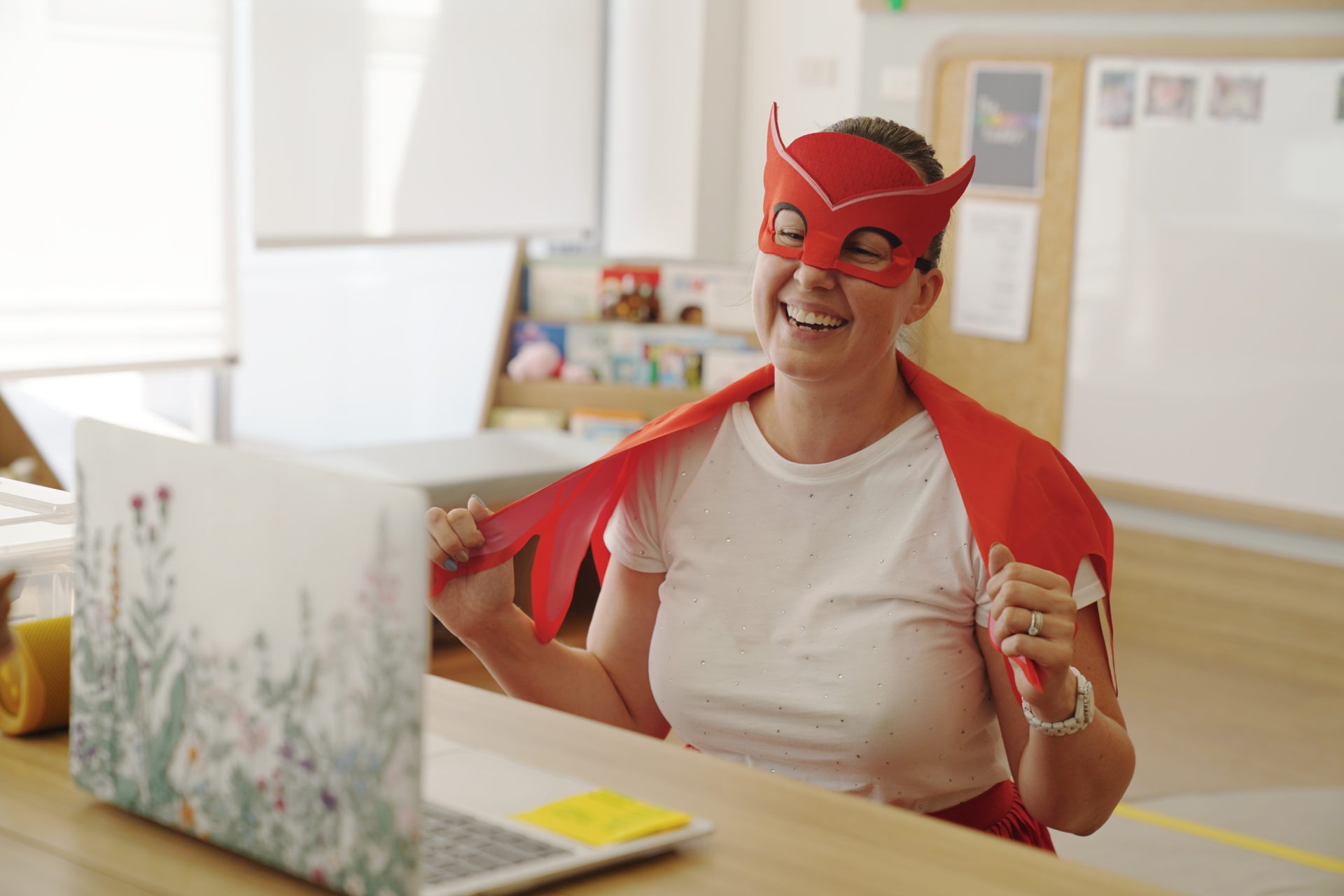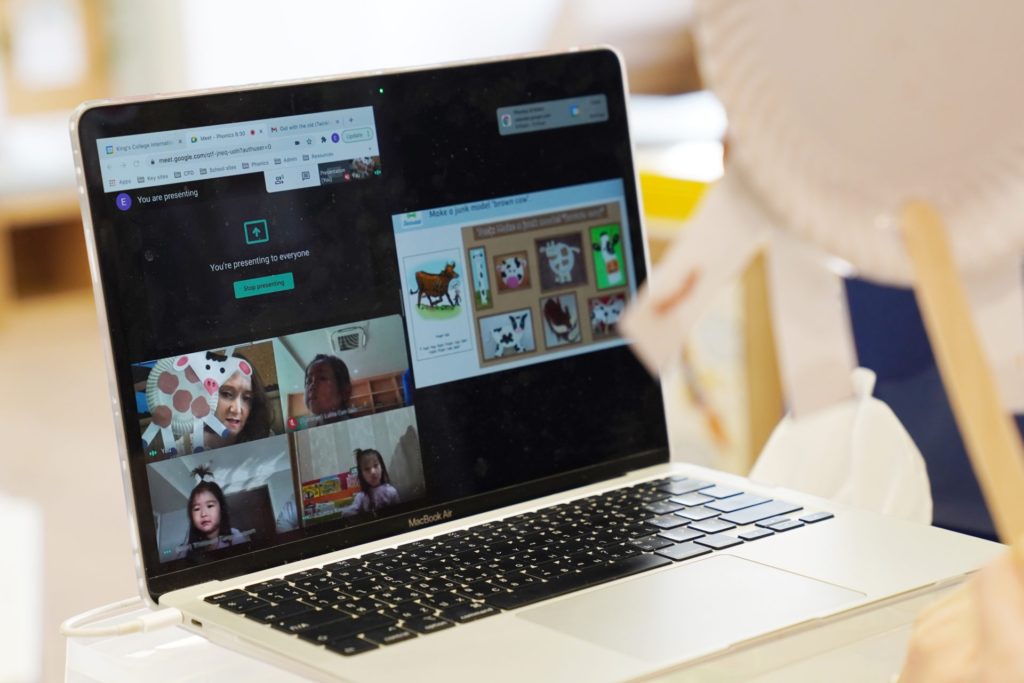 Of course, whilst we only had a few days' notice to move to online learning, we had been planning for this for many months. In everything we do we have a huge amount of support from King's College School, Wimbledon, one of the world's most academically successful schools. The help and support from all the King's campuses was essential in shaping our programme, as they had learnt from previous experience and highlighted that:
The quality of the teaching is key. We are very fortunate to have positive, kind and warm teachers and assistant teachers who make the online lessons fun, engaging and go above and beyond to help the students.
This time is stressful for students and carers alike. We must do all we can to help the family, to provide support and flexibility to fit around busy schedules, and to be there for families when they need help.
Live lessons and small groups during live sessions are incredibly effective in combination with activities that can be done at any time. This gives students help and support, a sense of community, and a routine which helps with their wellbeing. At the same time, it means that families can take time away from the screen during the day and that some tasks can be done later when it better suits the child.
We have a very clear philosophy to centre our education around the well-being of the children to create a community of kindness involving staff, children and families working together. With this in mind, it was easy to formulate our strategy for online learning. Due to the struggles that families have with online learning for the youngest students we decided to give all families with children in Pre-Nursery and Nursery (ages 2-4 years old) the option of 'opting out' and being refunded fully for this period. For the older children we provided iPads and any resources they needed.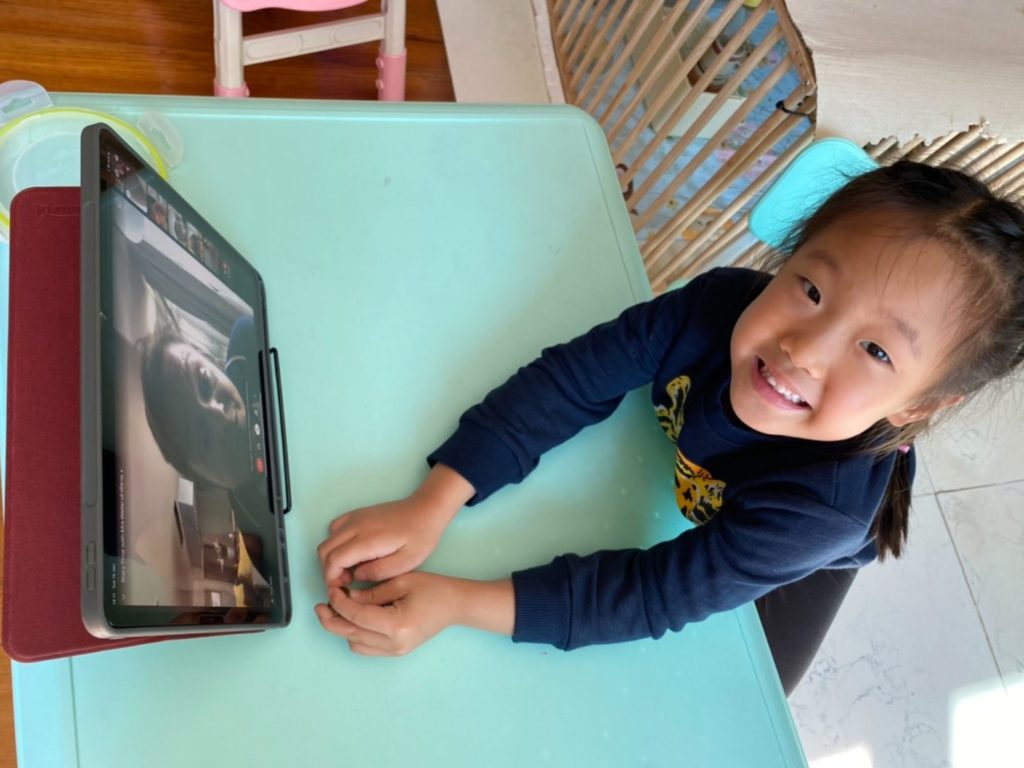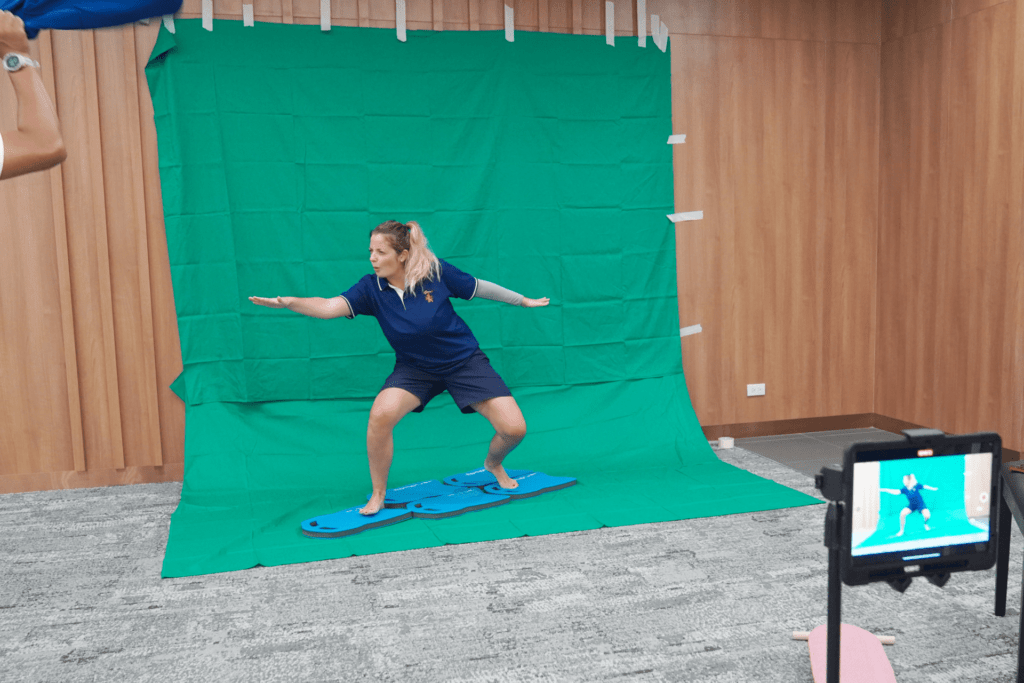 Now we are in the third week of the online learning, and the results are fruitful. According to the parental survey, all our parents agree that their child is well supported by our class teachers. In addition, they feel that their families are well supported by the school during this time. In fact, all parents especially those who have children from Year 1 to Year 6 are satisfied by the quality of our online learning.
The spirit we have forged together has made online learning a success and this quote, from a parent sums up our school:
"My child is genuinely happy at this school, she always walks in with a smile, she loves her teacher, she loves her friends, she has settled in very quickly, the development and progress we have seen her has been very rapid, and that is all down to the hard work and dedication of all the staff at King's Bangkok."
Parent – December 2020