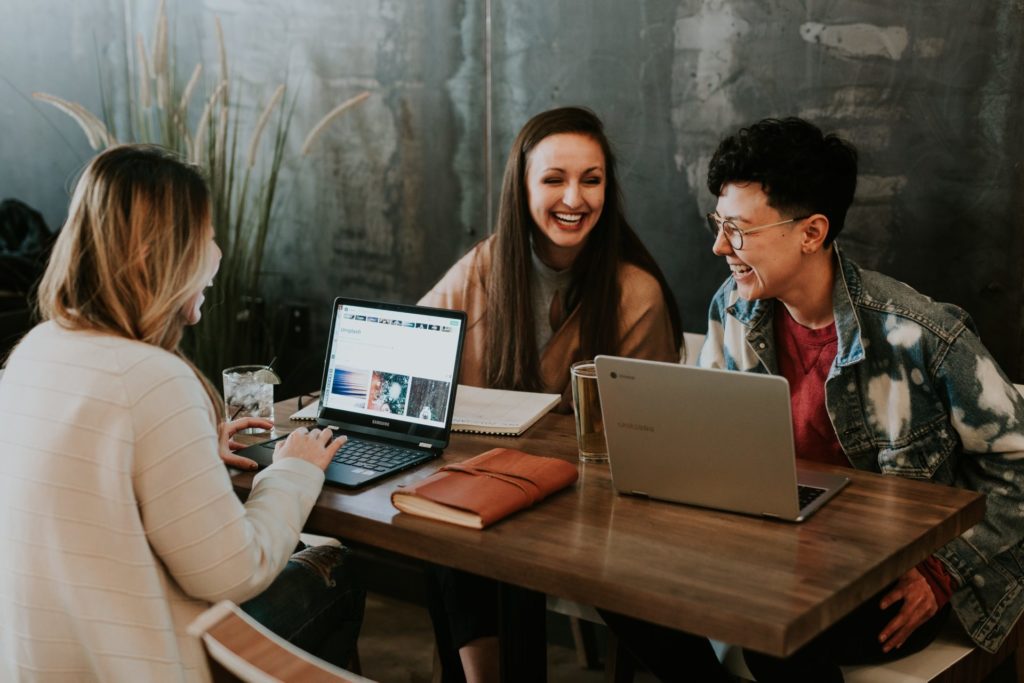 Wellness at work is integral to both employees and businesses. Employees who are well naturally excel at their jobs, which has a positive impact on business. A healthy workforce can also save companies a lot of money, as illnesses and worker injuries can quickly add up. The good news is that workplace wellness initiatives can help employees improve their health and generally feel better. Our friends at Pacific Prime Thailand are here to offer some tips on promoting wellness at work.
Create a healthy work environment…
Employees want to work in a place that's clean and comfortable, at the very least. To make workplaces more inviting and serene, employers can bring in natural light and provide comfortable furniture. These days, businesses are spending more to improve workspaces, such as by offering more furniture variety (e.g. adjustable height desks) and ergonomic accessories (e.g. keyboards and standing mats).
Improving climate control and reducing noise are other cost-effective ways to provide a healthier, more comfortable work environment. Office plants not only bring nature into the office but also improve air quality and productivity.
…and help employees manage their stress
Stress is something that everyone struggles with on occasion – even your top employees. Whether in their professional or personal life, stress can take a toll on employees' mental and physical health. By helping employees manage their stress, employers can also improve their productivity, self-esteem, and overall wellbeing. From offering stress management tools and hosting stress management workshops to organizing company retreats, there are many stress management strategies businesses can apply.
Encourage healthy lifestyles…
Regular exercise can improve employees' concentration and motivation while helping them manage their stress and get better sleep. Companies can encourage healthy lifestyles at work by providing free gym memberships and weekly workout sessions during lunch breaks. Sports competitions are another exciting way to encourage exercise. Since physical activity improves employees' mental health and lowers their risk of chronic diseases, encouraging healthy lifestyles can also help businesses keep healthcare costs low.
…which includes healthy eating
Maintaining a healthy diet is easy when you have access to lots of healthy food options, and much more challenging when unhealthy snacks and junk food are readily available. Instead of stocking the office pantry with unhealthy snacks and sugary drinks, opt for healthier alternatives like nuts, fruits, and vegetables. To keep it simple to start, stock different nuts and dried fruits in clear containers so people can make their own healthy trail mix.
What's more, encourage employees to leave their desks for lunch – even if they bring their own food. Working and eating at the same time doesn't do anyone any good. In fact, eating healthy food in a slow and calm way can help improve one's energy and mood levels.
Provide mental health support…
Many people feel the need to hide their mental health issues due to the stigma, and don't reach out for help as a result. Businesses that value and encourage mental health services can give employees the support they need to seek the help they deserve. Mental health resources and workshops, as well as openly discussing mental health and sharing mental health content at work, are ways that employers can provide support and encourage employees to discuss their issues sooner rather than later.
… and foster a supportive community
Maintaining an initiative is much easier when everyone is onboard and working towards the same goal. For example, a great way to incentivize a healthy lifestyle is to offer a platform where employees can share their fitness milestones. Updates and discussions can help encourage your workforce to participate and support each other, thereby building a supportive community. Similarly, volunteer or charity work can also boost employees' sense of community while enhancing emotional wellbeing.
Remember that flexibility is key
If there's one thing you need to keep in mind when executing a workplace wellness program, it's that you must always be adaptable. Even if you'd like everyone to join in on activities and events, not everyone might do so. Instead of dwelling on that, encourage employees to use their annual leave and holidays and spend time with their loved ones as often as possible.
Also, remember that more and more employees are looking for flexible work arrangements flexitime and working remotely.
In our post-pandemic world, employees are realizing how important mental and physical health is and are looking to employers who understand and nurture this.
Pacific Prime Thailand hopes the tips above can help you promote wellness in the workplace, and are happy to assist you with your health insurance needs. Whether you're looking for health insurance plans for individuals, businesses, or anything in between, the leading health insurance brokerage compares plans from leading insurers locally and globally to help you find the best fit. Contact Pacific Prime Thailand for impartial insurance advice and a free quote today.