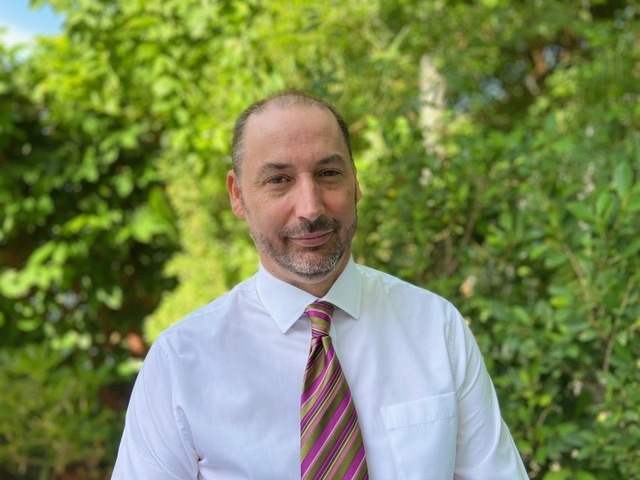 Meet Chad Bates, Director of Information Technology at International School Bangkok 
UNESCO estimates the number of children and teachers affected by the COVID19 outbreak at 1.5 billion and 60 million respectively. In Thailand, campus closures across the nation saw the activation of International School Bangkok (ISB)'s Emergency Virtual Learning Plan. Almost overnight, over 200 teachers and 1,600 students transitioned to ISB Virtual School.
As those who have implemented working-from-home will know, the demands of such a transition are significant. Educators were required to build their activities around digital technology, tools and platforms that are both synchronous (students learning in real time) and asynchronous (students learning in their own time). Equally, students and parents began their collaboration to transform the home into an environment conducive of exploration and learning.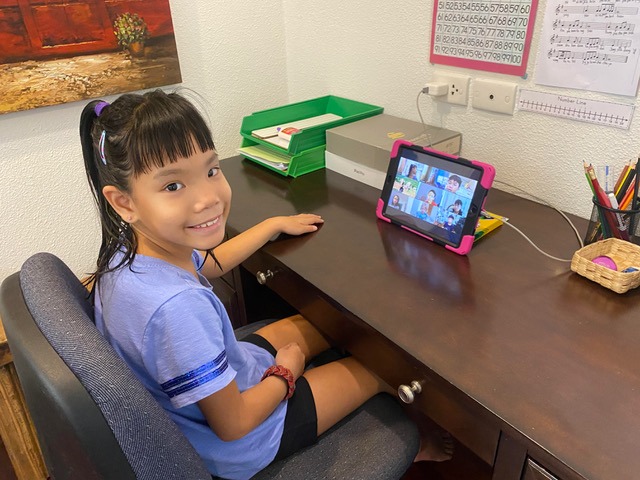 The transition to, and on-going functioning of ISB Virtual School are made possible by the efforts of the ISB Information Technology Team. We catch up with Chad Bates, who heads up this dedicated group of professionals who have successfully launched ISB Virtual School.
Please introduce yourself and share any tips for parents supervising home learning
My name is Chad Bates, Director of Information Technology at International School Bangkok (ISB). I have a daughter in her first year at the University of Queensland, (but is currently in Bangkok studying through remote learning), and twins in Grade 9 at ISB.
Here are some of my top tips for supporting home learning:
Provide a space for your child to work.
Take an interest in what they are doing.
Encourage them to take breaks, particularly digital breaks.
Limit distractions.
Don't be too hard on yourself as it's only natural kids will use more technology than you would normally allow. These are unusual times, and technology is how our kids stay connected with each other.
Use this as a time to reconnect with your kids (last week, I introduced my kids to Monopoly)
Please talk us through the transition to ISB Virtual School.
During the initial transition to Virtual School, we wanted teachers and students to be using tools they were already familiar with, i.e; Seesaw, Google Docs, Powerschool Learning and Google Classroom. These tools were more suited to asynchronous type lessons.
When it became apparent that Virtual School would be needed for longer than we initially anticipated, we decided to expand our toolbox. ISB introduced a greater variety of online platforms, websites and tools like Padlet, Flipgrid, Screencastify and Kahoot, which have enabled us to provide a better experience for all.
We also introduced Zoom as our synchronous meeting system. Zoom was chosen over other competitor platforms for one reason:we believe it is the best product for use in education. Zoom allows teachers total control over a class session and includes essential features not found on competing platforms. These include breakout rooms, virtual "hands-up" and up to 100 students available in a matrix view.  The use of Zoom has meant teachers and students are able to somewhat replicate more authentic classroom experiences.
An average month at ISB consists of approximately 10,000 separate Zoom Meetings, made up of 240,000 participants, with nearly 4,000,000 minutes of learning time accumulated. The vast majority of our students are located in Thailand, however, some of our learners have been logging in from around the world.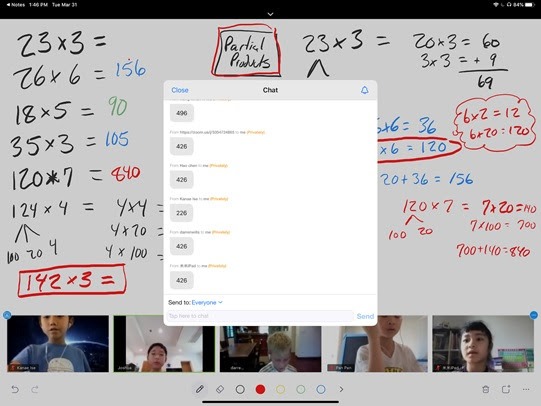 Our students are fortunate to have the latest in Apple technology; each student in Middle School and High School is issued with the most recently released MacBook Air.  As students were issued their laptops at the start of the school year, they were already familiar with tools and software that eased the transition to Virtual School. On request, our Elementary students (families) are issued with an iPad pre-loaded with all the Apps they need.
What have been your biggest surprises, challenges and successes with the virtualization process?
ISB's IT Department has been a core component of the transition to Virtual School.  Every day there are new challenges to tackle and usually time is our only constraint. As new tools and systems come onto the market, our team must work with our educators to carefully evaluate the effectiveness, appropriateness and safety of new systems and tools that can enhance Virtual School. Once approved, we then need to upskill our end users (parents, teachers, students) before deployment. This all needs to be done as quickly as possible, which can be challenging when done remotely.
In addition to the routine data management and future planning, our help-desk for hardware issues has been particularly busy. Yep, water still gets spilled on keyboards and screens break!
If there is a silver lining in this experience, it's that Virtual School has accelerated our adoption of new technologies across all areas of the school. For instance, this crisis has meant our Admissions Office is now totally paperless.
What safeguarding measures have you put in place to ensure kids are protected in this new format?
Child protection is of the utmost importance at ISB; the transition to Virtual School has not changed this, but has raised unfamiliar challenges that we've had to rise to. We've addressed security concerns by requiring authenticated users (ISB email) in Middle School and High School and password-protected meetings in Elementary School. 
The Zoom Waiting Room feature gives the class teacher the control when each student joins the meeting. By default, our teacher accounts are only allowed to share their screens, which prevents participants from disrupting the meeting through screen-sharing. The same control exists with the Mute feature, so teachers can mute and unmute individuals or all participants at once even as they enter the room.
What technologies are being explored at ISB for future use?
As a classic "Black Swan" event, COVID-19 has accelerated the adoption of new technologies. For example, a High School group is now piloting the use of Oculus Quest VR (Virtual Reality) headsets for running classes and meetings. Our student avatars are already meeting and interacting in real-time in this virtual space. Once you spend time in a VR environment, you will soon understand why this new reality is the future of real-time online meetings.
VR technology certainly has a place in a more traditional learning environment. Jeremy Bailenson, leading VR researcher and Head of the Stanford Virtual Human Interaction Lab, advocates the use of VR in education when situations are: Too Dangerous, Impossible, Counterproductive, or Expensive and Rare.
As the Director of IT, I am excited at what direction our creative students and teachers take us with technology and innovation. When I first became the IT Director, most initiatives in new technologies were top-down: the IT Department largely dictated what would be used. Today, it's the opposite. Our end-users – the students and teachers – are driving the innovation. It's almost as if we are crowd-sourcing the very best ideas from within our community. My job is to bring these ideas to reality.