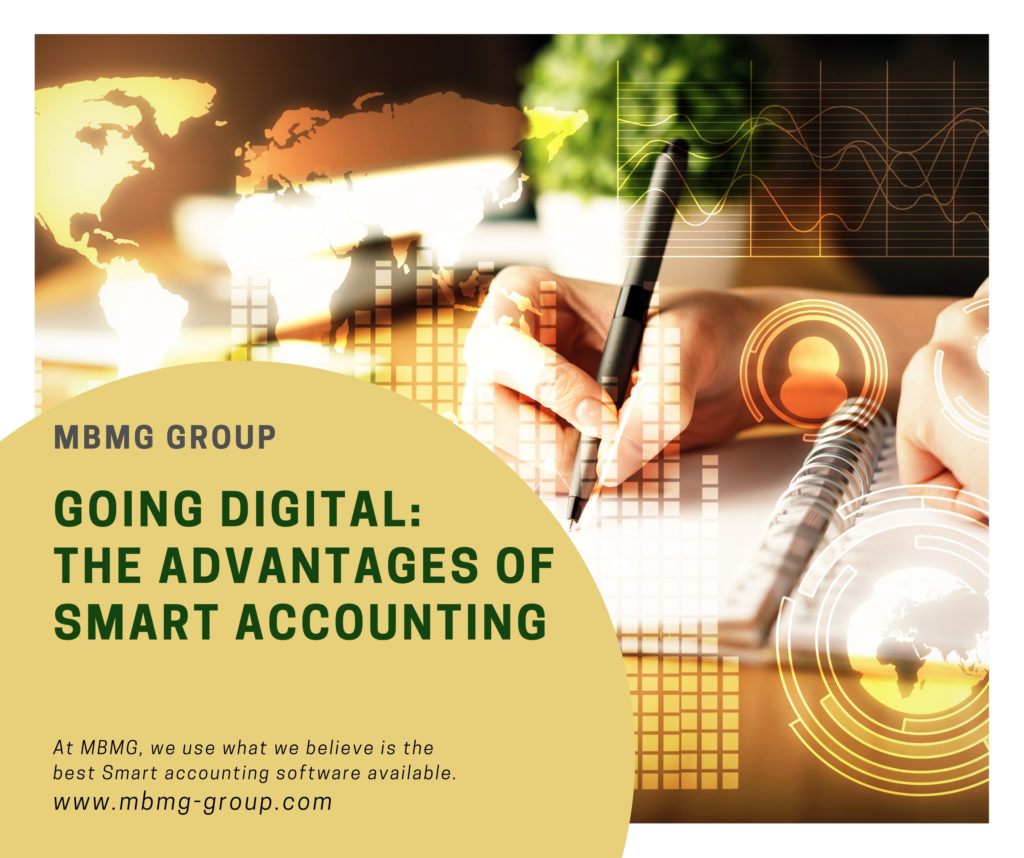 Everything appears to be occurring online these days, and accounting is no exception.
Despite many financial bookkeeping practices have been digitized for some time, online accounting and bookkeeping are still quite new for some organizations.
Although not all organizations are comfortable with accessing financial records online, there are many different advantages to adopting digital accounting practices as businesses have found out during the Covid-19 work-at-home period.
If managed properly, digital accounting can help an organization become more profitable, and accountants as well as financial professionals can also benefit from digital accounting practices which not only speed up the accounting process but can greatly enhance archiving and access online and enable the display of up to the minute bespoke results.
How does Smart Accounting Work?
Using a digital accounting software, the accounting firm's employees can complete their tasks without having to leave their office or even their houses. At the firm, bookkeeping, taxes, payroll and other software programs can all be done on the computer or mobile device.
The company can then access all their digital accounting data by logging into a secure and encrypted online accounting software. Both the company and the accounting firm can use a virtual office to share documents and discuss transaction details and performance in real-time. Although there is no one size fits all and each firm must decide on how much they need to invest in this technology, these kind of digital accounting services can tremendously save both time and money for financial professionals and company executives.
MBMG's subsidiary, Hua Hin Accounting and Law which has won Best Digital Accounting Firm 2020 has to witness to a firm that hasn't financially benefited in terms of the investment made versus the cost efficiencies, while additional client satisfaction is often the unexpected icing on the cake.
MBMG Corporate Solutions with its head office in Bangkok would say that its key success factor lies in the initial setup (a mix of discussing your needs and reviewing your current Chart of Accounts and what you may wish to ideally have) and then training staff to use Smart accounting software and this includes for Xero, Peak, Flow Account and Nexto

(we are also willing to broaden our scope further).
https://mbmg-group.com/article/mbmg-at-the-forefront-of-digital-paperless-accounting
Improved Decision Making
One of MBMG's client objectives is to change the word financial data to financial information which can allow businesses to better analysis data across different revenue streams.
Financial data is a result of financial transactions which accountants must work on it to produce financial information. Good financial information (real time, accuracy, sufficiency) will lead to accurate financial analysis which is important for business strategy planning and decision making.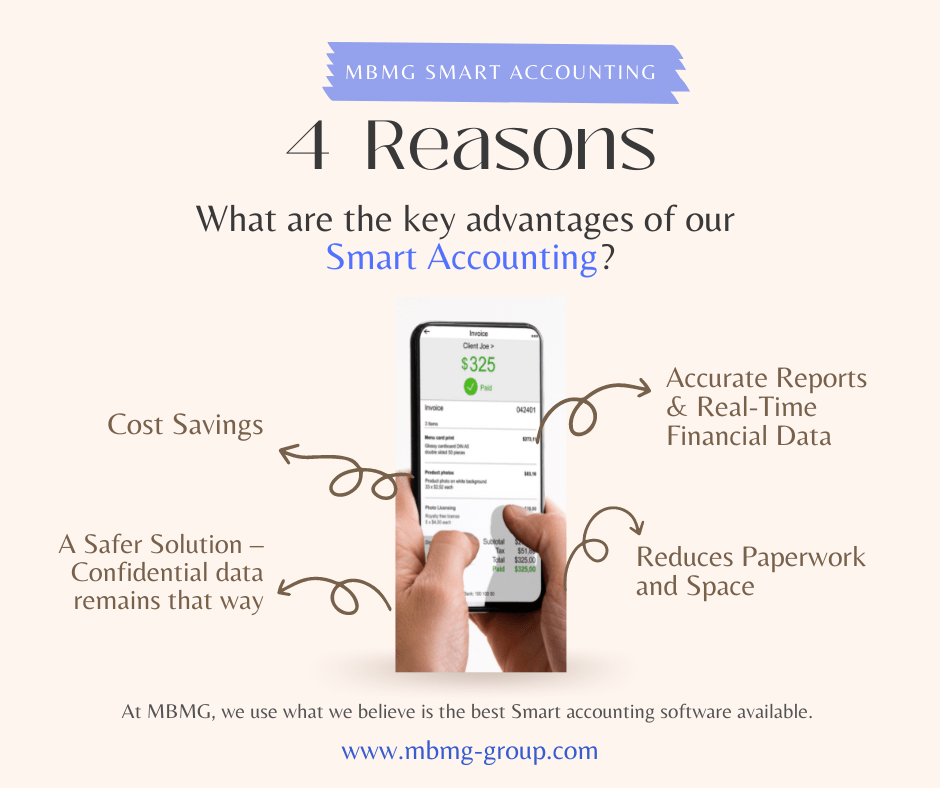 What are the key advantages of our Smart Accounting?
Cost Savings
If employees are hired to do bookkeeping and financial reporting, they may spend much more time than necessary on managing their basic accounting tasks. Because the financial manager or accountant can input and extract data in a matter of minutes, a digital accounting software can greatly increase productivity. Every transaction takes less time to complete, and the results and reports can be generated within minutes. This can also lower the cost of hiring a financial manager as well as increasing accounting department productivity.
The first step to adopting digital software would be to review the best and most cost- efficient software for you and decide upon your budget. MBMG can help with forecasting your approximate savings and the minimum budget required to train staff to use our Smart accounting system. Sometimes staff are resistant to change but usually this is before they realize that the online process isn't difficult and basic training, explanations and our client Helpline can help squash most concerns.
Accurate Reports and Real-Time Financial Data
One of the most significant advantages of digital accounting software is that the financial data can be easily examined, analyzed, and categorized to provide you with accurate financial reports. Creating a cash flow statement by using the most recent data available may take a bookkeeper an hour or more. With Smart accounting software, the financial data is readily available to run all sorts of financial reports.
A Safer Solution – Confidential data remains that way
As the cyber threat continues to increase, it is more crucial than ever to strengthen data security. Digital accounting software offers a high level of security such as multi-factor authentication (MFA), encryption and regular security warnings and backup, so your clients do not have to worry about their important financial data. Additionally, financial data is less likely to be lost or shared without your client's permission as compared to paper documents or spreadsheets.
Reduces Paperwork and Space
Digital accounting software can make your dreams of having a paperless office come true and this is particularly necessary for work at home practices. With traditional accounting practices, everything must be printed out and dealt with in hardcopy, which is inefficient, time-consuming, expensive on paper and harmful to the environment. On the other hand, you can drastically reduce your dependency on paperwork by using our Smart accounting software. Invoices can be emailed directly to your clients, saving time and money by eliminating the need for printing and postage. Incoming bills and receipts can be scanned and saved directly in your digital accounting software. Last but not least, you will not have to keep the paper originals because all of your paperwork is digitized and saved in the digital accounting software's cloud storage which significantly saves your filing space and storage costs.
For those companies who do not use digital accounting software and are feeling somewhat intimidated by this shift, try to consider your life before email, mobile phone and contactless payment. All of these digital solutions simplify your life by saving time and money.
At MBMG, we use what we believe is the best Smart accounting software available.
The monthly cost for the software and Helpline is surprisingly very affordable while the budget that you need to decide upon is mostly for on the setup, training, implantation of a digital platform bespoke to you. If you need further information, please do not hesitate to contact us now at [email protected]