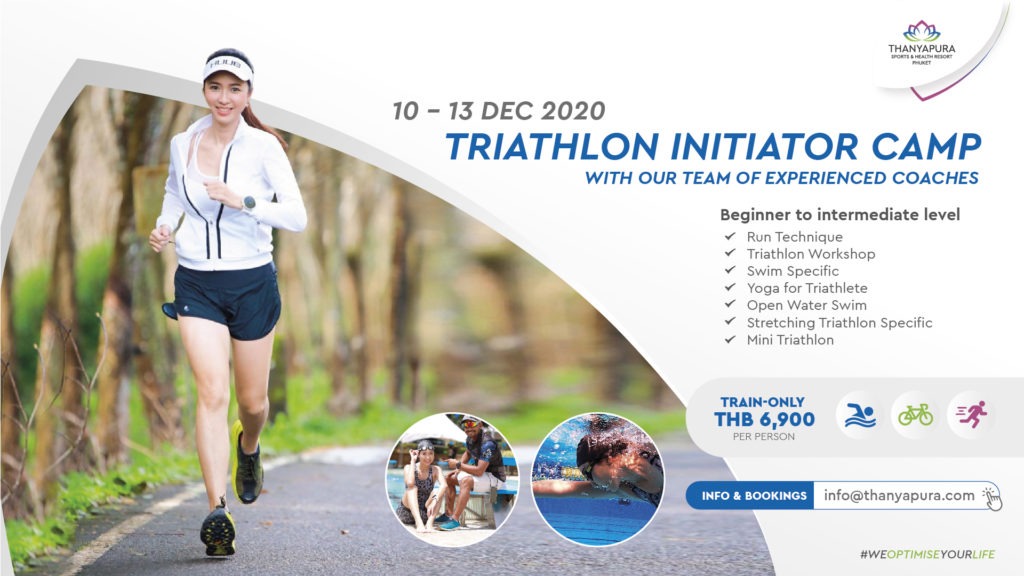 Thanyapura presents Triathlon Initiator Camp with our team of experienced coaches.
10 – 13 DEC 2020
Join us and bring yourself to the next level with stronger times and extended distances.
We welcome all beginner to intermediate level triathletes who are seeking to complete their first races.
Train-only: THB 6,900 per person
*Train and stay options are also available, please contact us directly to inquire.
What's Included?
Run Technique
Triathlon Workshop
Swim Specific
Yoga for Triathlete
Open Water Swim
Stretching Triathlon Specific
Mini Triathlon
More details and book here https://www.thanyapura.com/resorts/phuket/events/triathlon-initiator-camp/