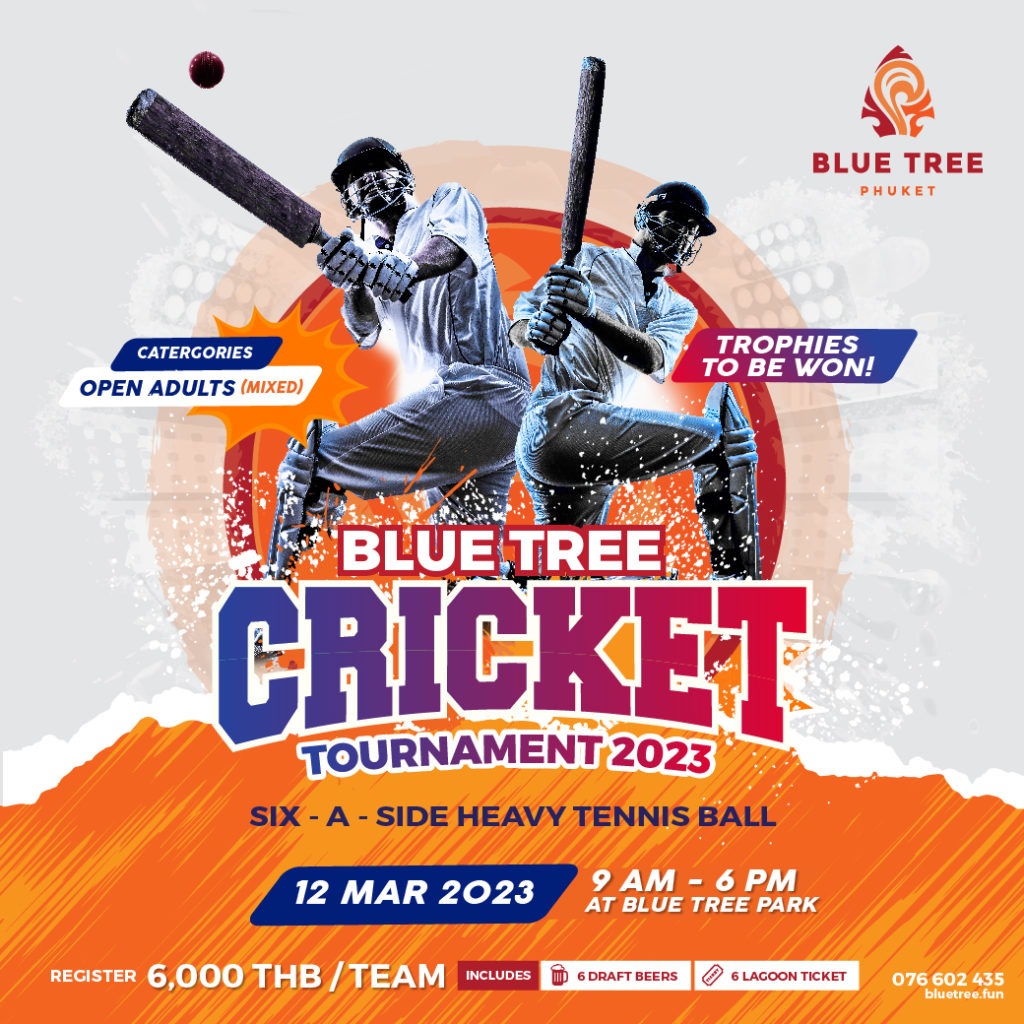 ✔Open Adults (Mixed)
✔Register 6,000 baht / Team includes 6 draft beers & 6 Lagoon tickets
Using tennis balls, which means no need for protective equipment,
A range of bats will be provided so everyone can experience a fun day out.
Depending on player numbers, the tournament will be run as a league format, with each team playing at least 3 matches.
🤸‍♂️ 6 people per team.
The rules are quite simple and every game will be managed by experienced umpires.
👉Cricket 6's rules:
▪ Teams of 6 players (players in the junior tournament must be 14 years or younger).
▪ Each game will consist two 5-over innings.
▪ Bowlers will bowl from only one end.
▪ Wide balls will be penalised with 4 runs to the batting side, but no extra ball, Any delivery on the leg side untouched by the batter will be considered wide.
▪ A wide will be rebowled on the last ball of the 5th and final over of each innings (added to a 4 run penalty for each wide)
▪ No LBW.
▪ Batters will retire on 25 runs.
▪ Retired batters are allowed to return should the last wicket fall.
🏆 Trophies to be won!
🕜 9AM-6PM
📌Blue Tree Park
☎ For more information: 092-135-2662 / 061-175-2896 or email: [email protected]