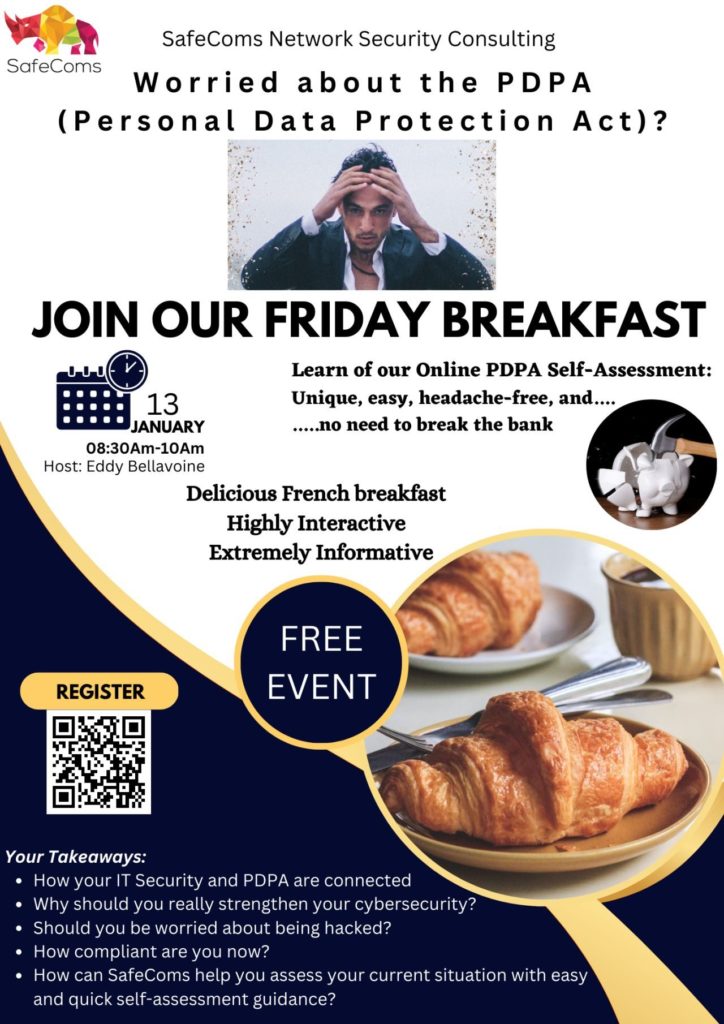 On Friday, January 13th, 2023, SafeComs will host yet another seminar around delicious authentic french croissants.
You will learn the latest news about the PDPA law, and how you can make your compliance gap self-assessment, online, headache free, without breaking the bank.
Make sure to register now: https://lnkd.in/gcrJs3f4
Only 10 seats are available!
When? Friday 13 January at 08:30
Where? SafeComs office https://lnkd.in/gFNrCPht
How much? Free of charge!