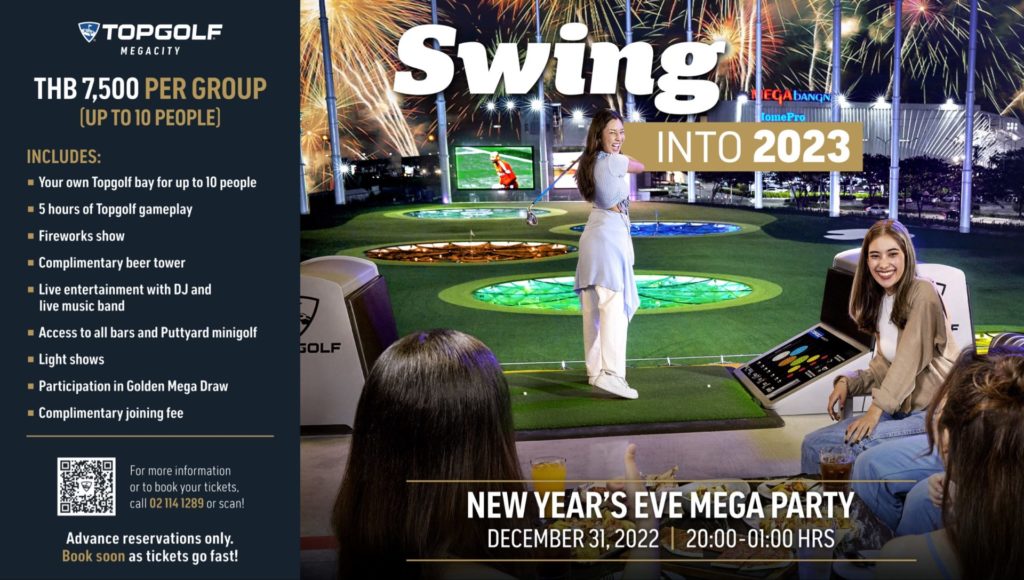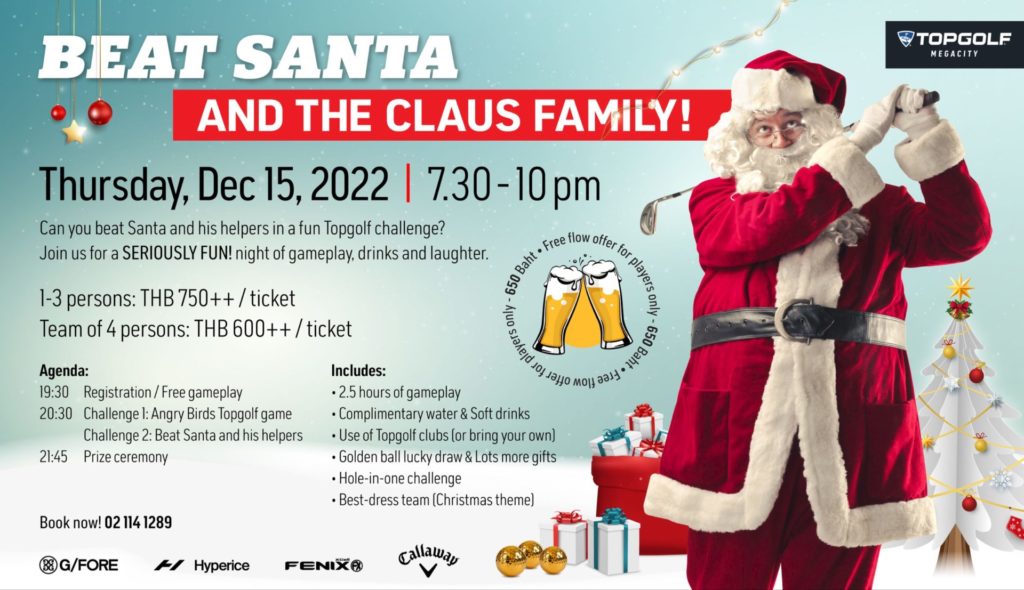 Beat the Santa and the Claus Family on Thursday, 15th December 2022.
.
Can you beat Santa and his helpers in a fun Topgolf challenge? Join us on Thursday, December 15 for a SERIOUSLY FUN night of gameplay, drinks and laughter.
.
For more information, please follow this link: BEAT SANTA! – Topgolf Thailand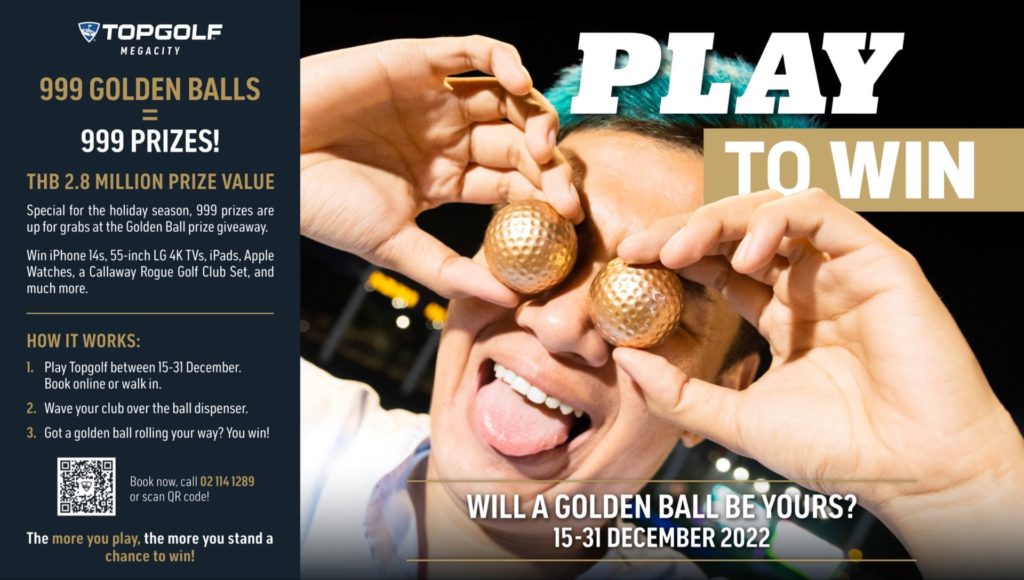 Play to Win Golden Ball (during 15th – 31st Dec 2022) and Swing into 2023 (on 31st Dec 2022).
.
No better time to play Topgolf than this festive season! From 15 to 31 December, win 999 prizes in the Lucky Golden Ball giveaway, go on a VIP trip to Dubai with our Golden Mega Draw, and enjoy the most fun New Year's Eve party in town.
.
For more information, please follow this link: Festive – Topgolf Thailand