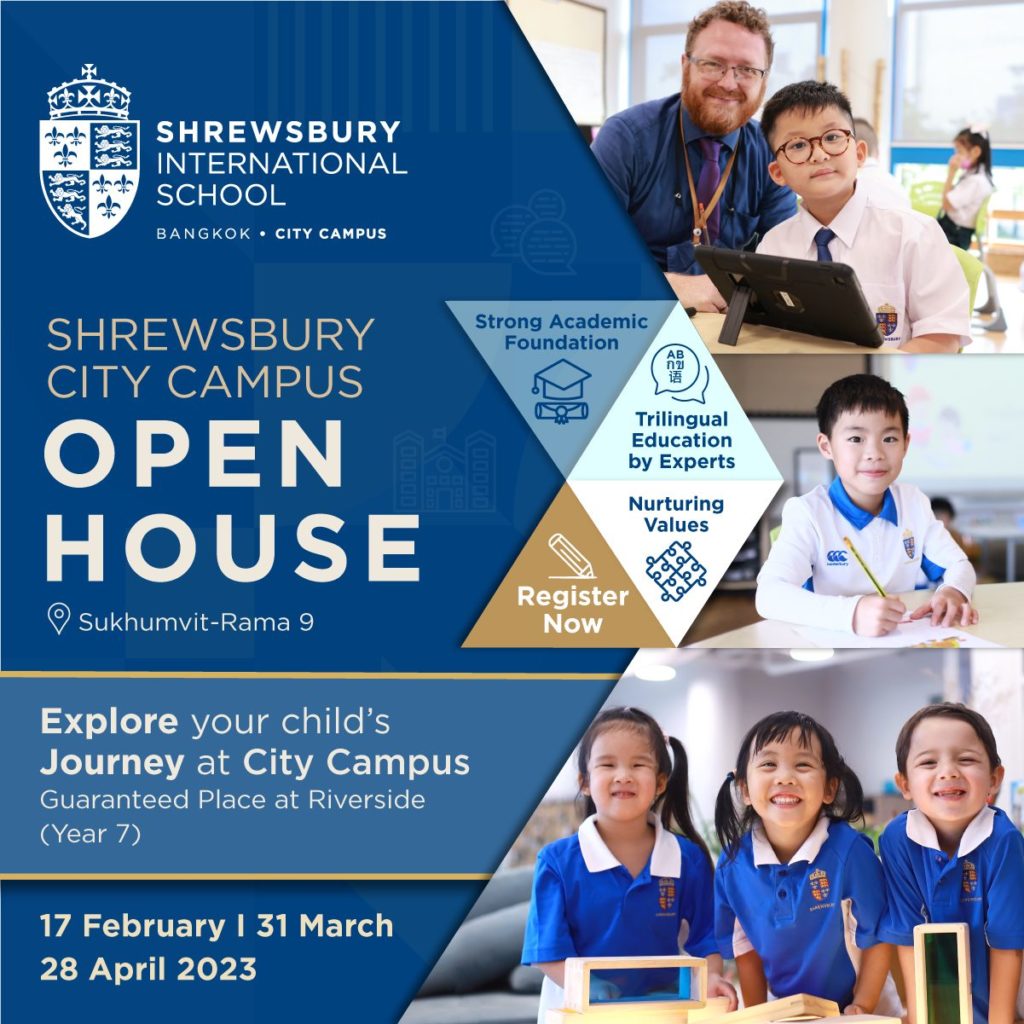 .
Shrewsbury International School Bangkok is one of Thailand's leading international schools and one of the best in Asia. It is the first Shrewsbury UK to open a branch in Asia, which has been operating for nearly 20 years in Sathorn-Charoenkrung areas. After that in 2017, Shrewsbury City Campus in Sukhumvit-Rama 9 areas was launched to support the growing number of students and demands from parents who wish to send their children to a very premium international school such as Shrewsbury.
Shrewsbury City Campus is a primary school that specialises in establishing the foundation for successful learning. It is open to students aged 2 to 11 or from Nursery to Year 6, following the British National Curriculum. Students who graduate from Shrewsbury City Campus in Year 6 have a guaranteed place at Shrewsbury Riverside in Year 7, where they will be prepared until the age of 18 before entering universities.
Families who want to learn more about our school, including our strong academic foundation, trilingual education, and nurturing values, are welcome at Shrewsbury City Campus.
Join us at our Open House to learn more about your child's educational journey at Shrewsbury City Campus (Sukhumvit-Rama 9). You will meet our School Leaders, tour our purpose-built campus designed specifically for Early Years and Primary aged children, and experience first-hand classes with our Specialists teachers.
Our upcoming Open House dates are February 17th and March 31st 2023
Register now, click https://bit.ly/3iVUW22.
For more information, please contact us at admissions-city@shrewsbury.ac.th or call 02-203-1222