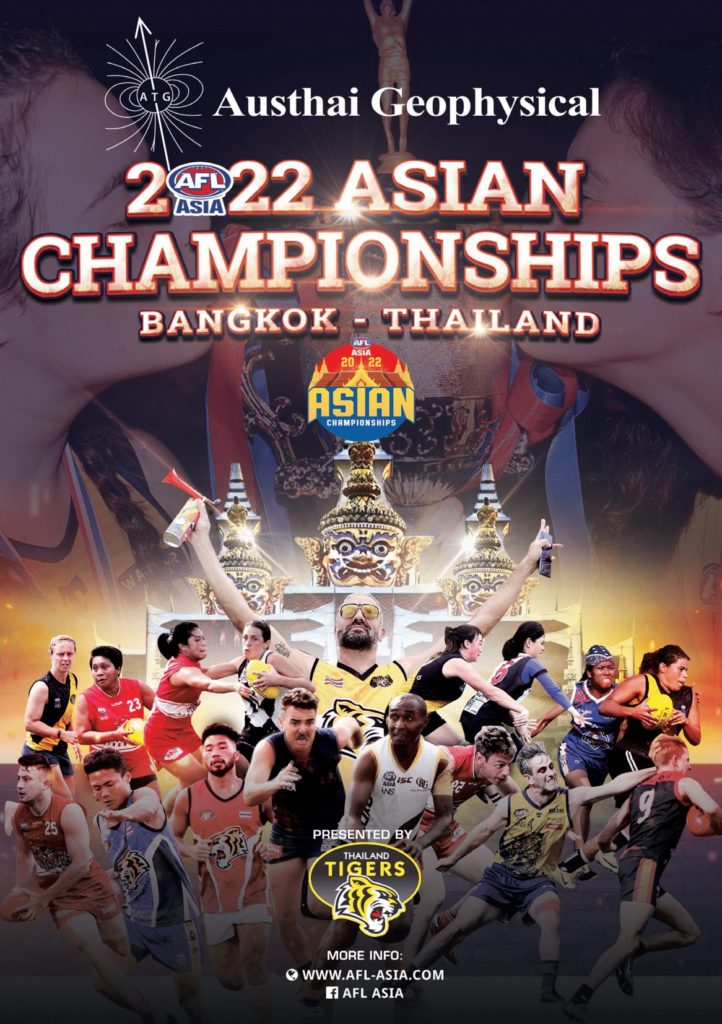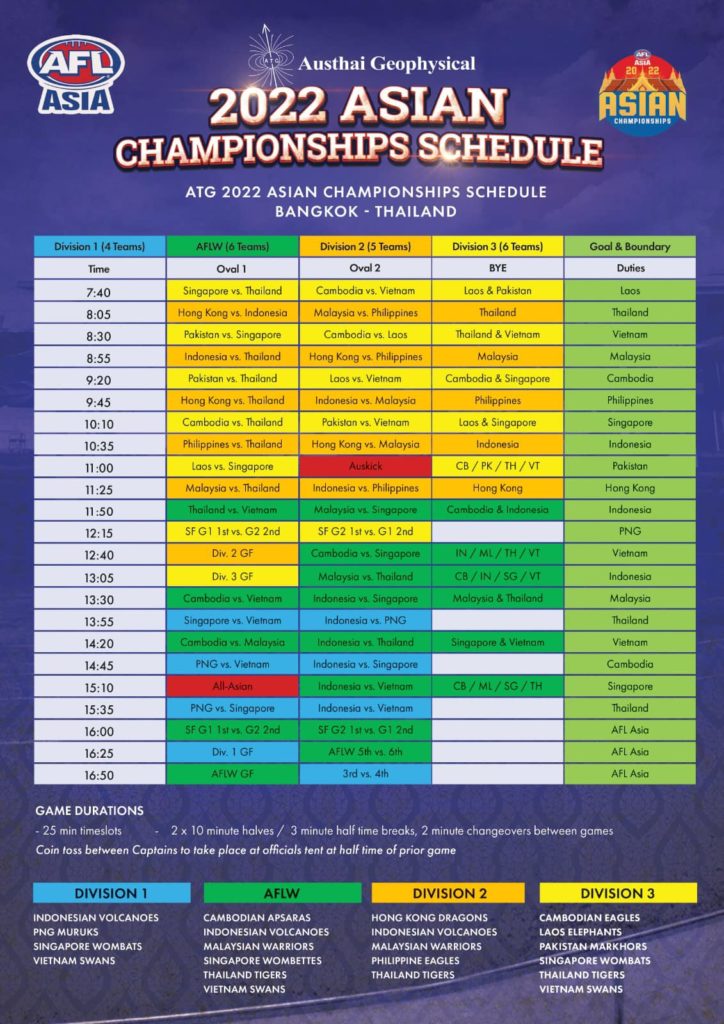 AFL Asia are excited to announce that the Asian Championships are returning in 2022! The annual tournament will be held on Saturday October 22, 2022, in Bangkok, Thailand.
After two years of interrupted football, AFL Asia has had to cancel the previous two editions of our premier event. However, with restrictions easing across the region, we're pleased to go ahead with the 22nd instalment, where we can once again crown the champions of Australian football in Asia.
The Thailand Tigers hosted AFL Asia's showcase event magnificently in 2019 and have carried over their rights to the event again in 2022. With the event being hosted in Bangkok, the Thailand Tigers ensure the proximity to airports and hotels, as well as a plethora of venues to choose from, will be a welcome return to football for all visiting teams.
Event Coordinator, Jarrod Roberts, has expressed his delight at the opportunity to once again play host to AFL Asia teams.
"The Thailand Tigers are really excited to invite teams from across Asia to Bangkok for Champs. It has been too long between events, and we will be working closely with AFL Asia to ensure we give all competing teams a fantastic day of football."
Final team submissions will need to be received by AFL Asia on the 22nd of September 2022. Pending team submissions, initial plans will look to schedule four divisions across the day, including three men's divisions and one women's division.
For more information, please visit www.afl-asia.com