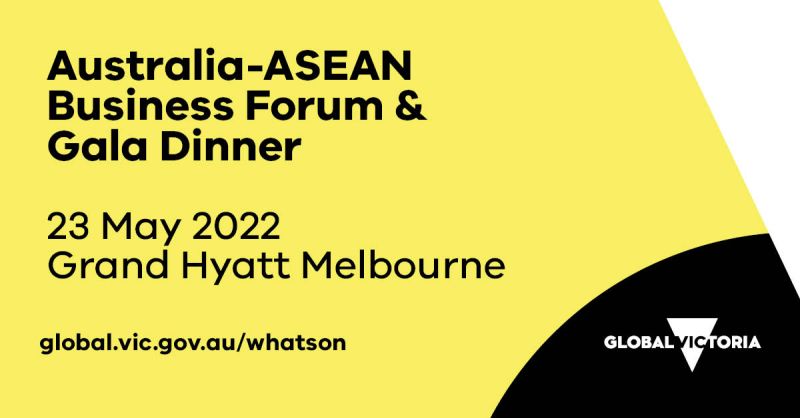 Planning to diversify your export markets?

There has never been a better time to invest and seriously consider taking your exports to the ASEAN region.

As a trading bloc, ASEAN is Australia's second largest trading partner; ASEAN includes some of the most dynamic economies in the region, and is an important player on the global stage with numerous alliances and partners; With the population of all ASEAN states amounting to 660 million, exports into ASEAN nations is set to boom in the next decade; In 2019-2020, Australia's trade with ASEAN countries was $113.7 billion, which is greater than our two-ways trade with Japan and United States; Our two-way investment with ASEAN in 2019 was over $259 billion.

Join us at this one day forum hosted by Global Victoria on 23 May 2022, to learn from 30 industry champions who will highlight the opportunities and how to tackle the challenges.
To register, click here: https://global.vic.gov.au/whatson/2022/may/australia-asean-business-forum-2022