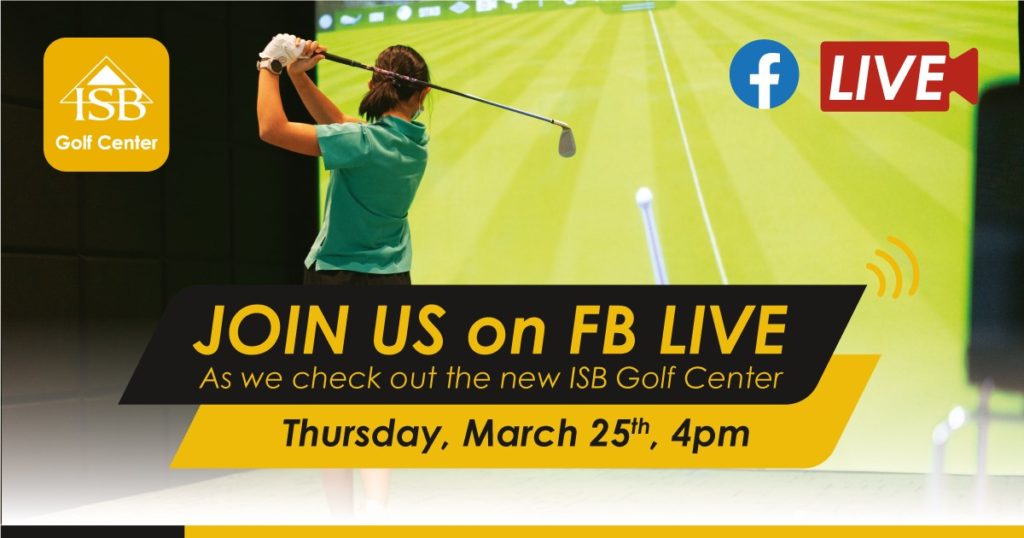 On Thursday the 25th at 4pm we will be coming to you LIVE from our brand new ISB Golf Center!
We know you are just itching to get a closer look at the new facility! Since it might not be possible for you to take a tour in-person, we thought it would be a great opportunity to bring it to you LIVE from our Facebook page!
Check out our top-of-the-range indoor golfing equipment and meet some of our professional coaches as they broadcast live answering some real-time questions along the way – you might even be able to ask them to go to certain areas in the golf center to get a closer look!
See you there panthers! 
More details see : https://www.facebook.com/events/4157345757611648