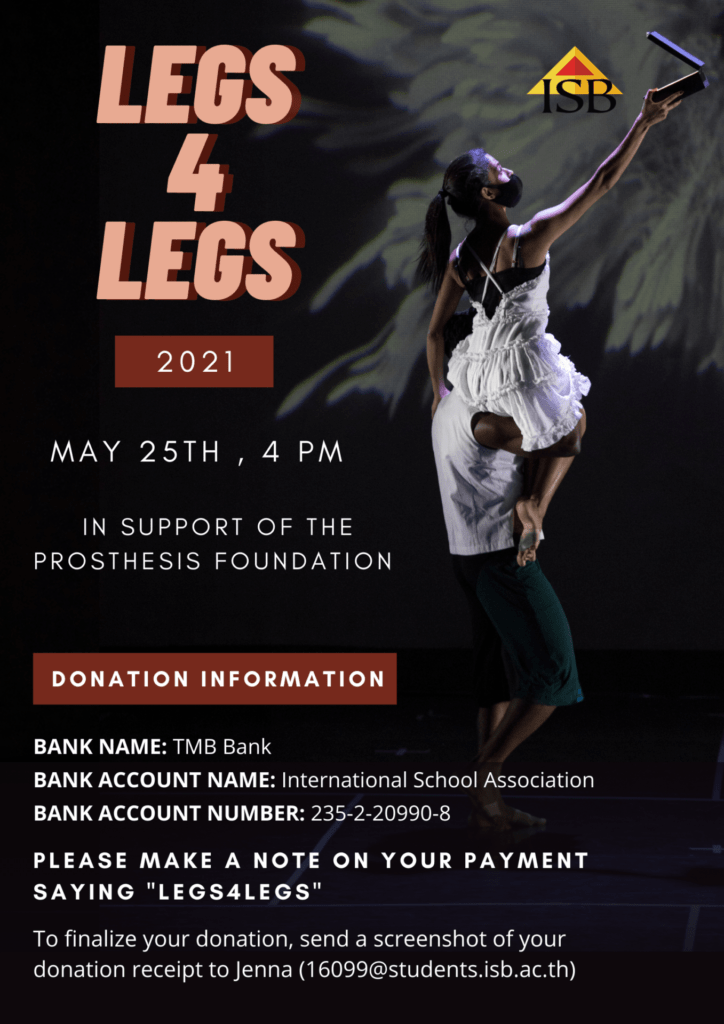 Virtual Showcase
May 25th, 4pm
Save the Date for the 10th-Annual Legs 4 Legs charity performance. ISB dance-arts students will be performing to help raise money for the Thai Prostheses Foundation with their annual Legs 4 Legs event.
Click here  for Virtual showcase.
DONATE NOW in support of the Thailand Prostheses Foundation.