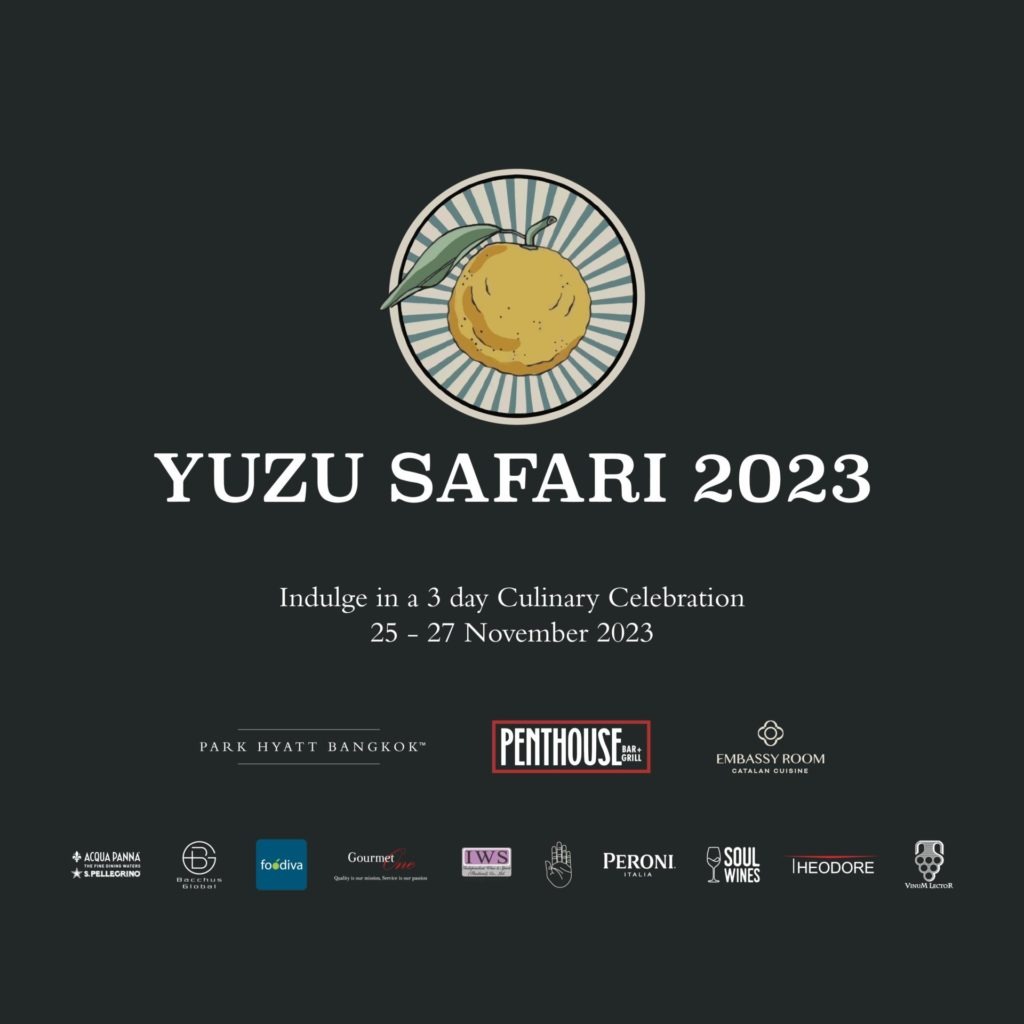 Coming exclusively to Thailand – Japan's yearly harvest of the world's leading gourmet fruit once again becomes Bangkok's annual bounty.
Building on the sold-out success of last year's single-night Yuzu Safari dinner at Park Hyatt Bangkok's, Embassy Room – Catalan Cuisine, "Yuzu Safari 2023" will be a three-day celebration of creations utilizing this fragrant, and now exceedingly popular citrus gem. Proceedings will begin on 25 November 2023 with a grand omakase dinner at Penthouse Bar + Grill, built around special products hand-delivered from the heart of yuzu country, Kochi Prefecture on the island of Shikoku; Besides Yuzu, this will include "Tosa Aka Ushi," a rare breed of wagyu beef, and various mountain vegetables, skillfully prepared by two of Bangkok's resident artisan chefs from Japan; Kenji Nakayama of Kenji's Lab and Naoki Hayakawa of Kappo Yume, together with the Penthouse Bar + Grill's Chef Benn Rowe and beverage pairing by sake educator Teru Thongputchot. This opening event will be followed by a unique Sunday brunch at the Embassy Room – Catalan Cuisine on 26 November 2023 presented by Chef Ferran Tadeo, Chef de Cuisine and several of the city's most prominent Spanish chefs. The festivities will culminate in a spectacular 30-hand dinner back in Embassy Room – Catalan Cuisine on 27 November 2023 bringing together an unparalleled roster of the capital's leading culinary masters, each utilizing fresh yuzu in their dishes. The menu will be complimented by a customized beverage pairing curated by award-winning sommelier Jay Bottorff.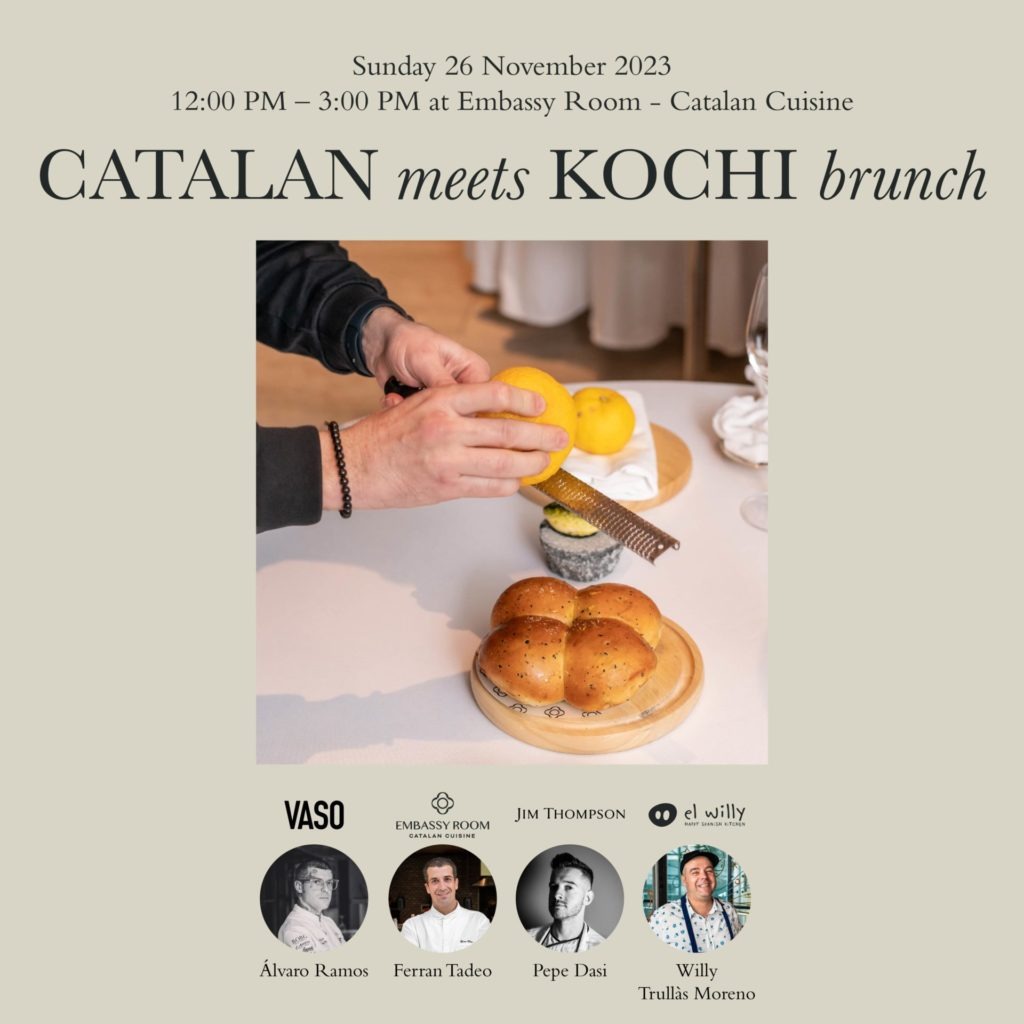 The new-and-improved "Yuzu Safari" is inspired and curated by publisher Mason Florence, together with Left Hand coffee roaster, Dustin Joseph, with the support of Park Hyatt Bangkok's General Manager Mark de Leeuwerk. In the 1990s Florence bought a farmhouse in Japan's remote Iya Valley on scenic Shikoku, only to discover and adopt a stand of yuzu trees there. Establishing a yearly, under-the-radar gourmet yuzu expedition, he then shared his expertise and growing passion for yuzu's many uses with specially invited chefs from around the world.
This year, Embassy Room – Catalan Cuisine's Chef Ferran himself will travel to experience first-hand the yuzu harvest and allied local specialties on Shikoku. A New York production company, Jagi Films, is flying in to capture – from nose to tail – the chef's culinary explorations on behalf of the coming safari.
Imbued with fresh first-hand knowledge, Chef Ferran, alongside Executive Chef Justin Baziuk, will be supervising the specially-scented weekend.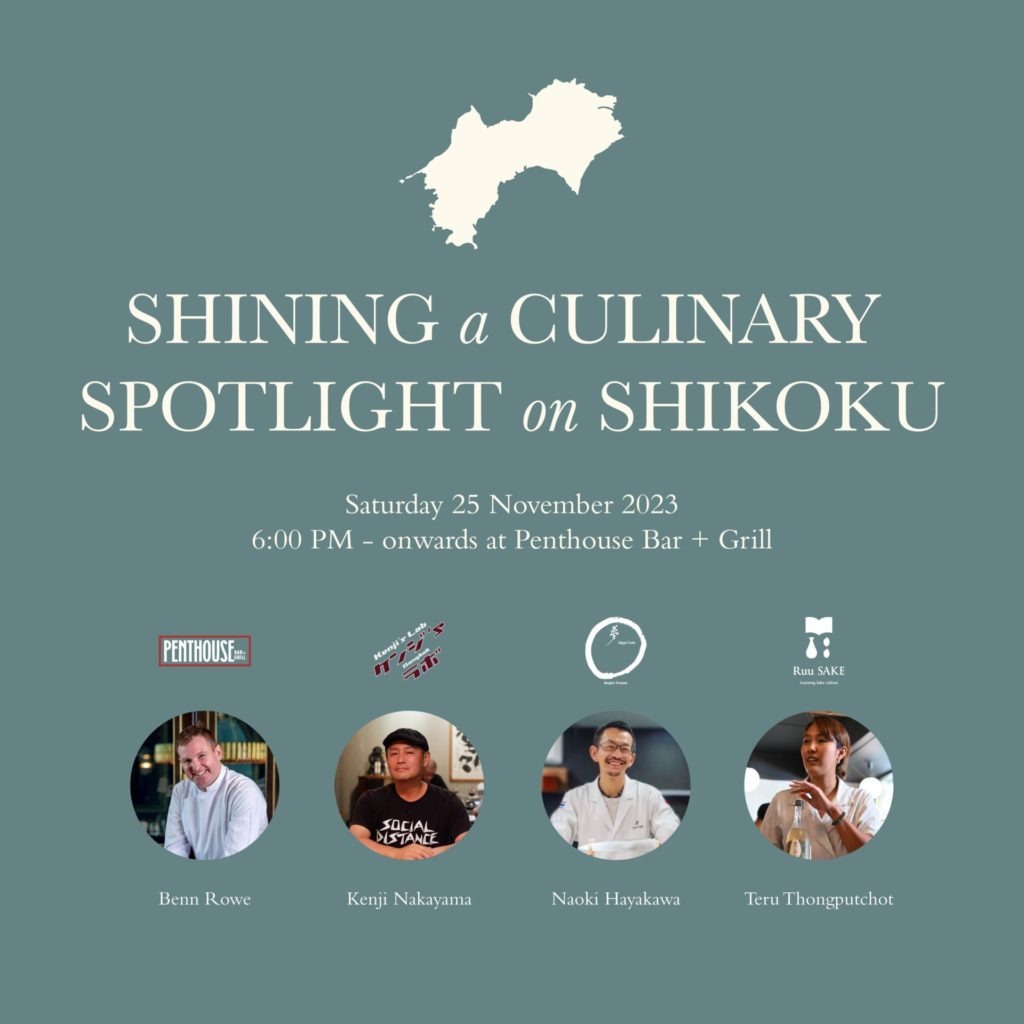 The list of guest chefs for the final night's feast features an international crew from no less than ten countries and reads like a who's-who of Bangkok's best and brightest culinary innovators. Scheduled to share the kitchen along with Chef Ferran and Park Hyatt Bangkok's Pastry Chef Guillaume Coulbrant are:
* Garima Arora of GAA
* Chet Adkins of Jua
* Billy Bautista of Santiaga
* Naree Boonyakiat of Dine
* Tim Butler of Eat Me
* Nilas Corneliussen of Villa Frantzen
* Charlie Fung of Mod Kaew
* Michelle Goh of Mia
* Napol "Joe" Jantraget + Saki Hoshino of Nawa
* Prin Polsuk of Samrub Samrub Thai
* Sachin Poojary of Inddee
* Arnaud Sauthier of Maison Dunand
* Masato Shimizu of Sushi Masato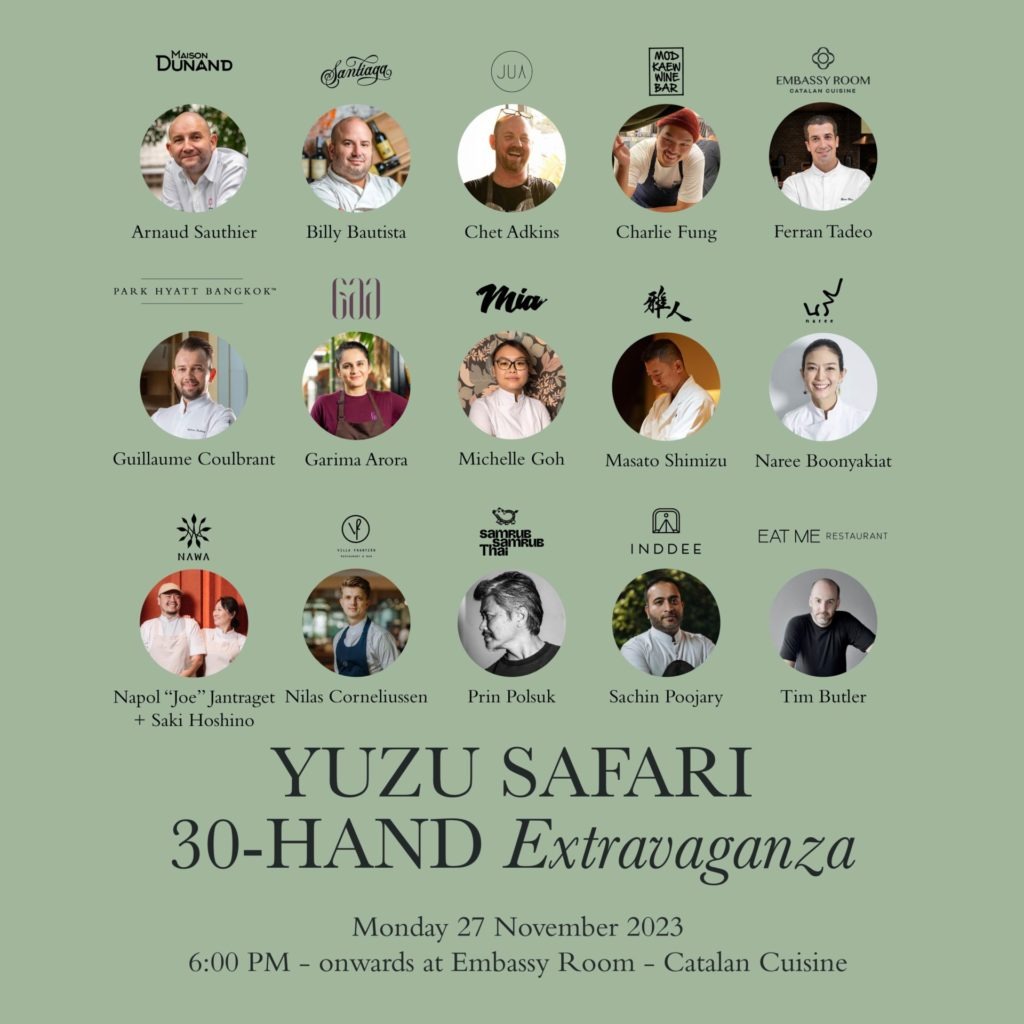 It will be a night dedicated to the artful pursuit of dishes informed by exquisite aromas, a safari whose prey is sheer flavor.
The price for this 3 day event as below:
25 November 2023 – THB 4,900++ per person inclusive of beverage paring
26 November 2023 – THB 3,500++ per person
27 November 2023 – THB 5,500++ per person inclusive of beverage paring
For more information or to reserve your table, please contact +66 2012 1234 or email bkkph.fb. [email protected]