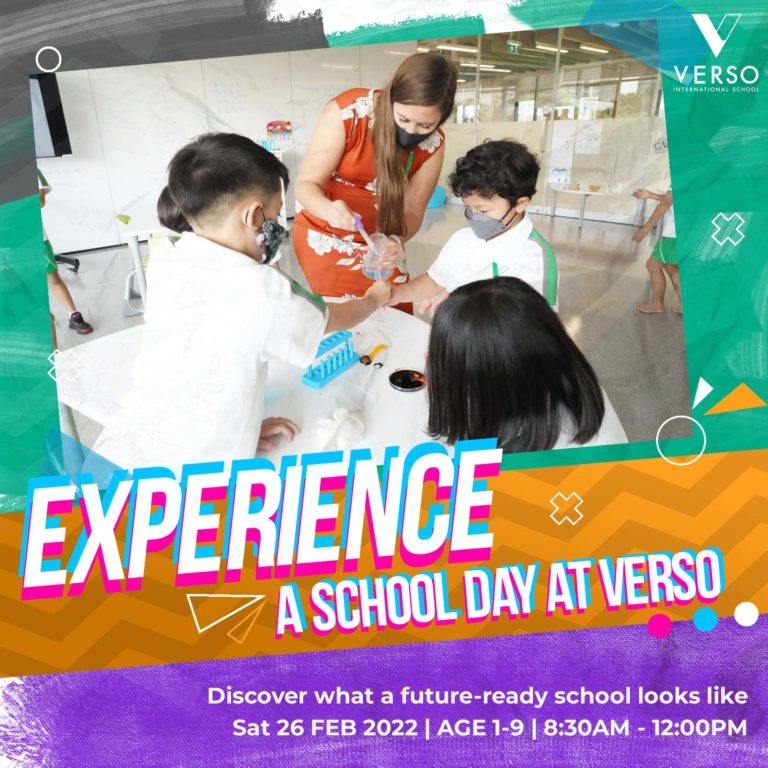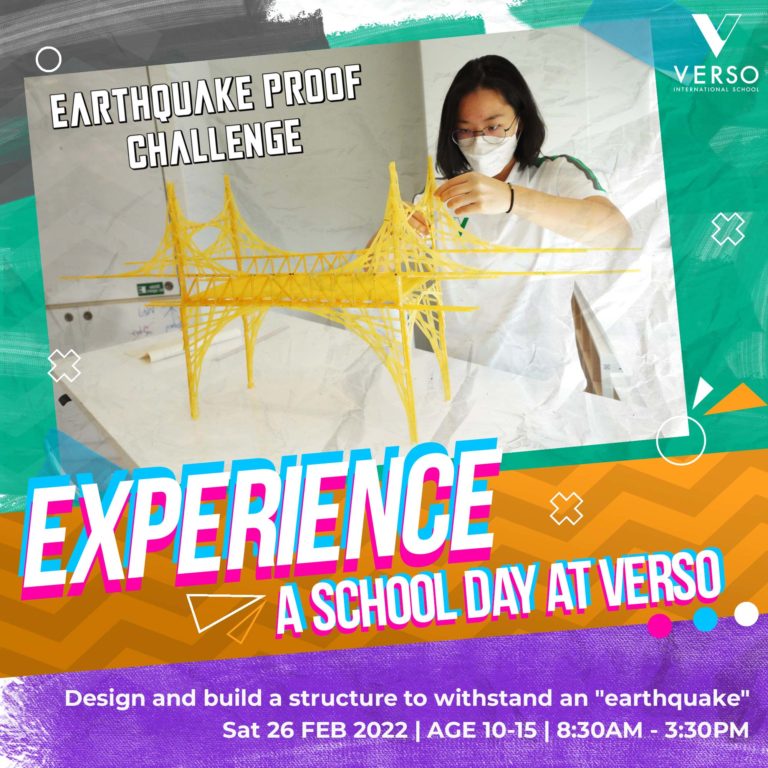 Friends of VERSO are invited to sign up for The Experience Day at VERSO on Sat 26 Feb.
Open to ages 1 – 15 years old, this is an opportunity to experience first-hand how we learn at VERSO, be inspired by our award-winning campus and discover what a future-ready school looks like.
Ages 1 – 9 Years Old: 8:30am – 12:00pm
Get involved in hands-on activities with VERSO's Learning Designers and experience our fun and creative environment in the Lower Loop. 
Experience hands-on activities with your children, guided by the VERSO Learning Design team
Explore our creative and engaging learning spaces
Open to children and parents interested in applying for Early Years to Grade 4
Enjoy a delicious snack! 
Ages 10 – 15 Years Old: 8.30am – 3.30pm
Spend a day experiencing an engaging, dynamic, future-focused school day as a potential VERSO learner. 
EARTHQUAKE-PROOF CHALLENGE! Design and build a structure to withstand an "earthquake"
POWER HOUR! Test out our world-class sporting facilities with our Well-Being team
ART ATTACK! Get creative and explore your artistic passion
Open to children interested in applying for Grade 5 – 10
Enjoy a delicious snack and lunch