On Saturday 26th February we are hosting an A Level Scholarship Day for pupils aged 15 and 16.
They are invited to learn more about entering our Sixth Form, with the opportunity to earn a scholarship
to study A Levels at Brighton.
To register for Scholarship Day, please click this link: https://forms.gle/XzgiHF3DFbJT7rmw9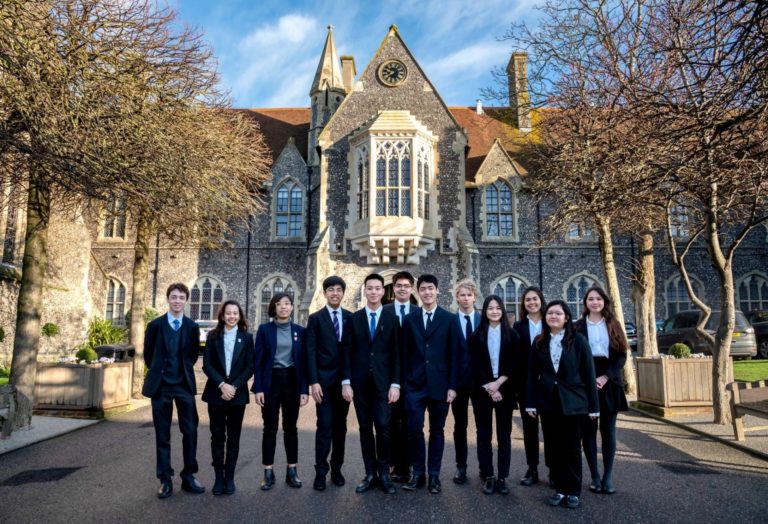 "When I ask our Sixth Form pupils what is best about our school, they invariably say "The teaching". 
It is therefore no wonder that their exam grades have been so impressive and that they are inspired to develop in so many ways beyond the classroom."
Mike Walton, Head Master

Frequently Asked Questions
What should I study A Levels rather than the IB diploma?
In short, A Levels give a much greater degree of flexibility to tailor a curriculum that plays to your strengths. The A Level system delivers pupils who are better prepared for a content of single-honours university courses, and many admissions departments at top universities around the world understand the A Level system very well. The A Level system offers everything you would find in IB, but no subject is 'forced' upon the pupil.
Why should I study at Brighton College Bangkok?
The Brighton College family of schools has a reputation for academic excellence. In 2021, our pupils achievecd 97% A*-A grades, the best A Level results in Thailand. Our sister school in the UK was also at the top of the A Level Results League Table – with 205 pupils achieving 95% A*-A grades.
Our purpose-built Sixth Form Centre is a unique space for learning, studying and relaxing. Our House-based pastoral care system is second to none – meaning that pupils can succeed academically and leave Brighton College as a well-rounded and resilient individual ready to take on the world.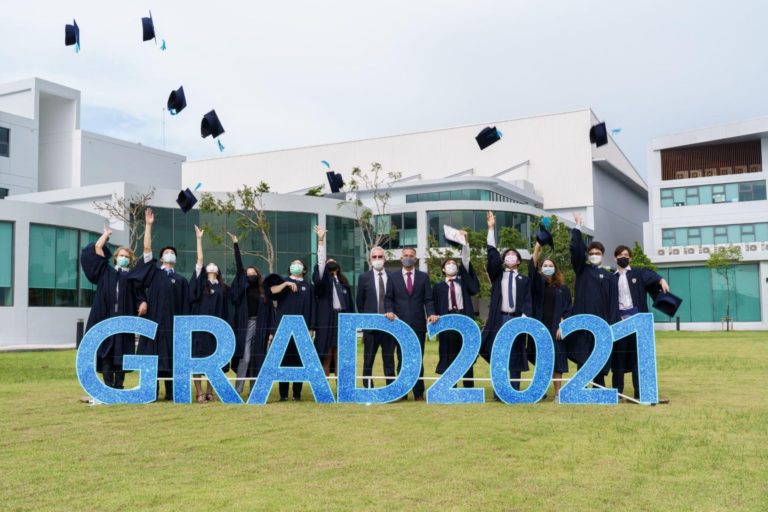 Are there entry criteria for the Sixth Form?
Yes. Entry requirements will be based on an individual pupil's educational background and the subjects chosen. You will need good IGCSE passes (or equivalent) in English and Mathematics. Ideally, the subjects you wish to take in Year 12 should be a grade A or above.
How many subjects will I study in the Sixth Form?
A Year 12 pupils will usually study four subjects at AS Level and a Year 13 pupil will usually study three subjects at a Level. Please be aware that Further Maths counts as two subject choices in Year 12, as it must be accompanied by Mathematics.
Which subjects will I be able to study?
The following A Level subjects (listed here in alphabetical order) are available for pupils joining the Sixth Form.
Are Sixth Form pupils given careers advice and guidance on university courses and the application process?
Yes. Staff at Brighton College Bangkok have a wealth of experience preparing pupils for Higher Education, assisting with the application process for universities around the world, and preparing pupils for interviews. Our PSHE programme includes careers guidance, external speakers and preparation for life beyond school. There is a dedicated University Guidance Teacher who is available to support pupils and parents throughout the application process.
What else can I do in the Sixth Form at Brighton College Bangkok?
There are a huge number of opportunities for pupils to get their teeth into outside of academic lessons. Sixth Form pupils are given positions of responsibility across the College, and leadership and service opportunities are available. Stimulating academic clubs, co-curricular opportunities, and the Duke of Edinburgh's International Award can all be used to hone current talents and develop new ones.
"What makes Brighton College's Sixth Form very unique is the one-to-one attention we get in lessons. 
The teachers truly know us not just as pupils, but as people too."
 -Current Pupil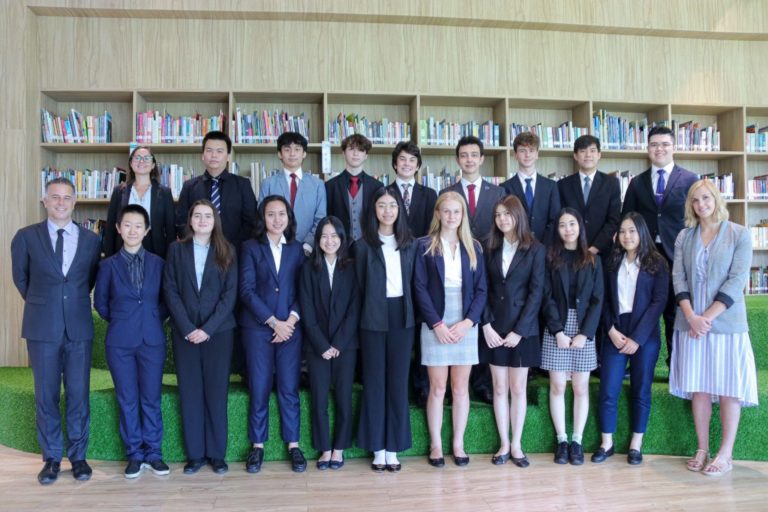 Brighton College Bangkok is run in close partnership with England's School of the Decade. We offer world-class facilities on our campus in Bang Kapi and have outstanding specialist teachers for boys and girls aged 2-18.
Proving our commitment to academic excellence, last year our first graduates achieved 97% A*-A grades at A Level – the best A Level results in Thailand – and went on to study at some of the world's top universities.