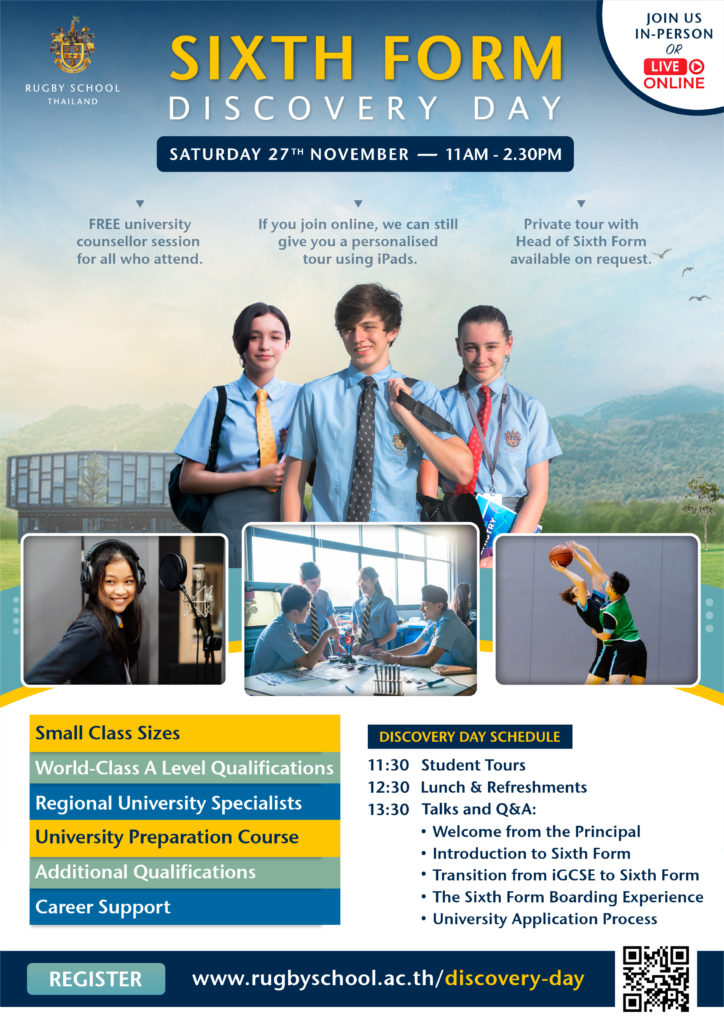 Rugby School Thailand would like to invite you to a Sixth Form Discovery Day on Saturday 27th November, from 11am – 2.30 pm.
An open day for families to discover more about Rugby School Thailand's Sixth Form, where students take 3-5 A Levels and prepare for entry into the world's top universities.
Join us in person or online for student-led tours.
Explore our world-class facilities.
Meet our teachers and students.
Hear talks from key staff members.
FREE university counsellor session for all prospective students joining the event.
For more information and to register your interest, please visit this link