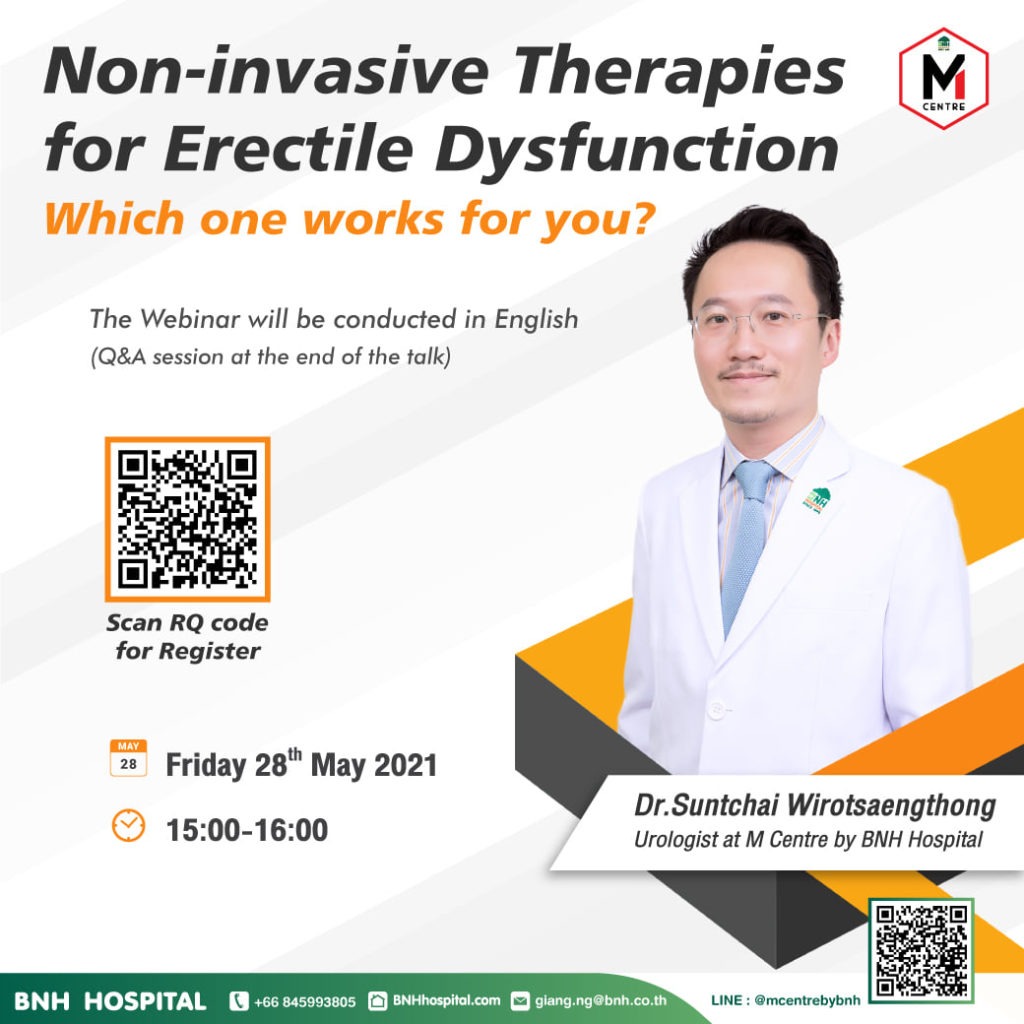 You may feel overwhelmed and confused by many treatment options for Erectile Dysfunction promoting on the internet.
Medicines, Low-intensity extracorporeal shock wave therapy, pumping, surgery, etc. Which one is good? Is it safe? And the most important thing, does it work for you?
Join us for our Webinar, Non-invasive Therapies for Erectile Dysfunction, you'll learn:
– Alternative Non-Invasive treatments for ED available in Thailand
– Pros and Cons of each treatment method
– The method is suitable for you
Date & Time: 15.00 -16.00 Friday 28th May, 2021
Honor Speaker: Dr. Suntchai Wirotsaengthong, Urologist, M Centre, BNH Hospital, 9/1 Convent Silom Bangrak, Bangkok, Thailand
Stay until the end for a Q&A and discuss your concern with our Urologist.
Link to registration:
https://us02web.zoom.us/…/reg…/WN_u7Jzhdk3T4SeI67waEw0nw