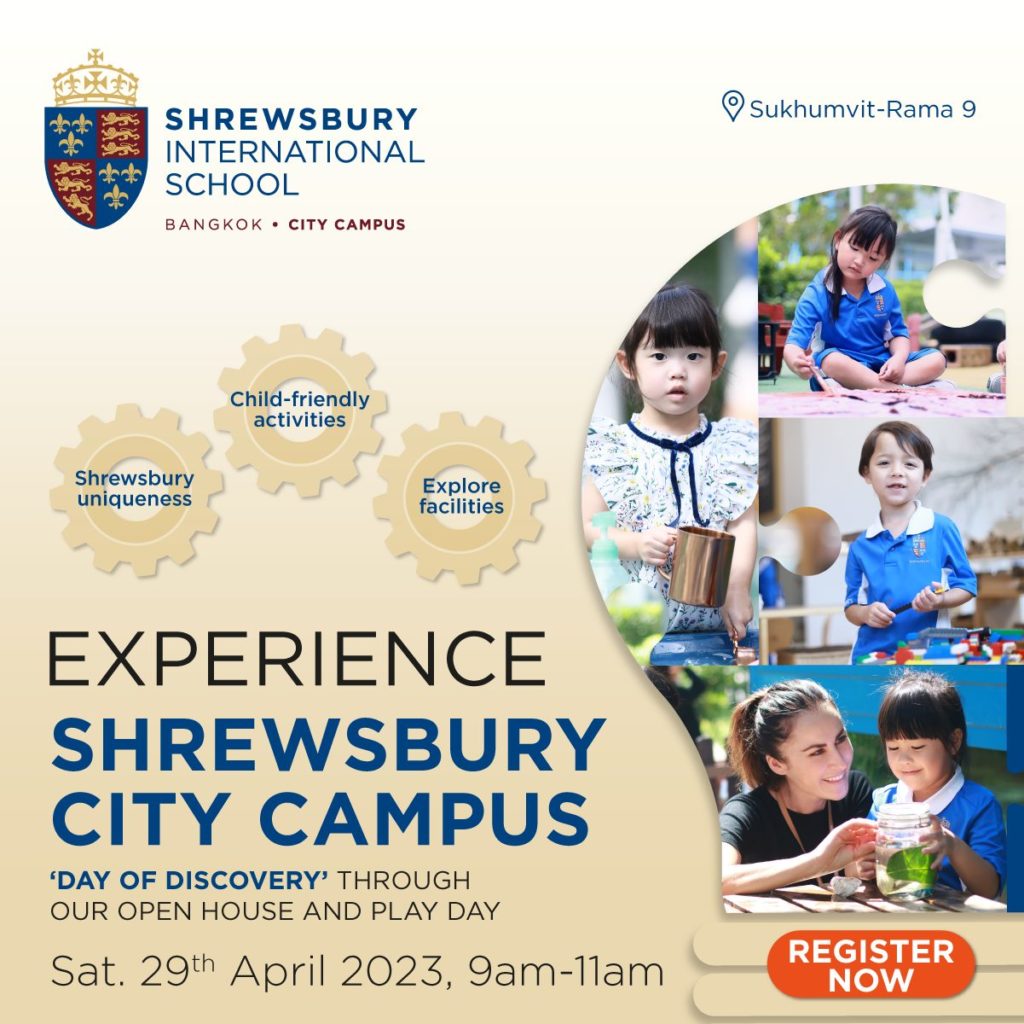 Activities for kids, Open House for parents!
On Saturday 29th April 2023 from 9:00-11:00 am, join us for our kid-friendly Open House to explore the Shrewsbury's experience we offer at City Campus (Sukhumvit-Rama 9)
Bring your children for a fun-filled day full of their favourite activities, such as feeding farm animals, doing arts and crafts, and gardening. Your children can also experience our positive and welcoming school environment.
For parents, you can gain insights into Shrewsbury education, tour our purpose-built facilities, discuss the benefits of the British curriculum with our teachers, and talk to our Admissions team about enrolment and fast-track assessment.✔️ Register now, click http://bit.ly/3IUvLpx