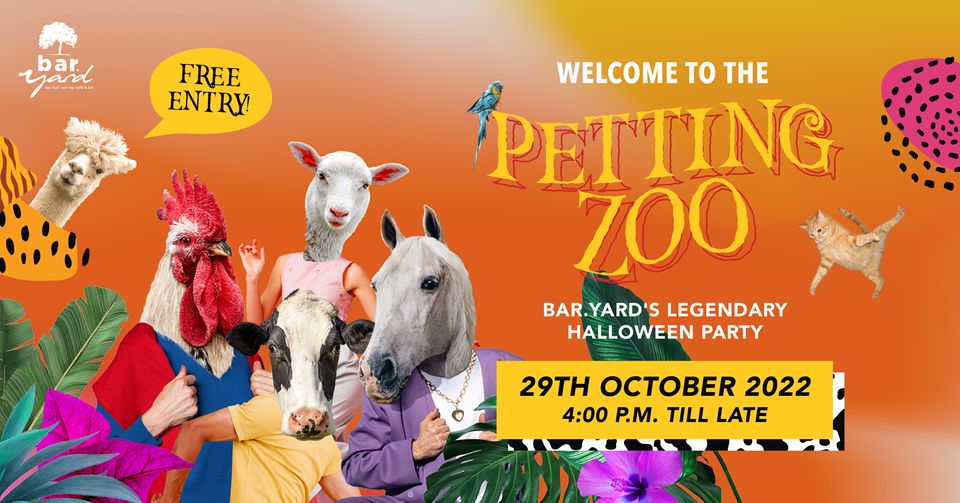 Bar.Yard brings back safari vibes to Langsuan's sky-high rooftop bar this Halloween. Take part with our team and dress up as your favourite furry alter egos to celebrate Halloween, Bar.Yard way. The party is amped up even further with other Halloween extras on Saturday, 29th October 2022 from 4:00 p.m. until late.
For something sweet, there's the Black O' Lantern or Pumpkin Knight; to spice up the night it has to be the Spicy Mango Margarita or Golden Spider; and the Mojito Style and Amnesia give a kick of tropical flavors.
Dance the night away at this Petting Zoo Halloween Party with live tunes by resident DJ Justin Mills and DJ Dunk.
Bar.Yard is open daily from 4:00 p.m. until late on weekdays and 11:30 a.m. until late on weekends. For reservations, please contact 02 056 9999 or email baryard.kimptonmaalai@ihg.com.    
All outlet prices exclude 7% VAT and 10% service charge.