Topgolf Megacity, the one-of-a-kind sports and entertainment complex in Bangkok, is treating pizza lovers for a night of handcrafted Neapolitan, and not-so Neapolitan pizzas from Chefs Paolo Vitalettti and Chef "M" Thanwa Seesaed of much-loved Bangkok restaurant group Peppina, for a one night only pizza takeover at Busted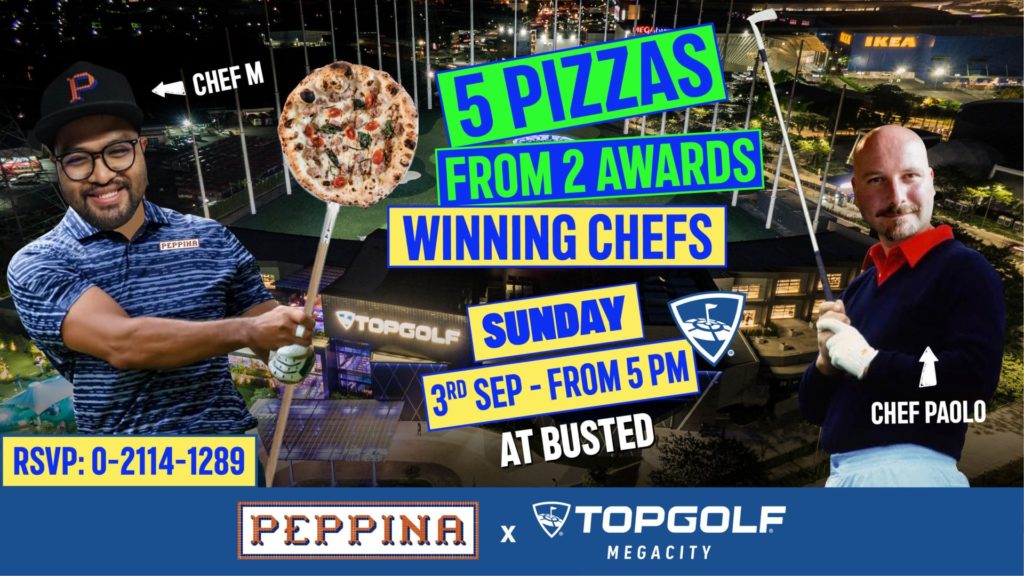 The special gourmet event on Sunday 3 September 2023, 5-11pm, is taking place at Topgolf Megacity's iconic food bus, Busted, with five Peppina pizza creations for guests to enjoy, from the classic Margherita, made to the exacting standards of the Associazione Verace Pizza Napoletana (AVPN)to the not so Neapolitan "Don't Tell Paolo" a fun and playful spin on that most divisive of pizzas – The Hawaiian, topped with Mortadella di Modena, roasted organic pineapple and teenage coconut.
Other pizzas include The Duke, a decadent pizza topped with robiola cheese, Italian sausage, tarragon, cherry tomatoes and aged balsamic, and The Green, made to resemble a TOPGOLF putting green with its creamed broccoli base, pancettta and mini mozzarella "bocconcini" bites to mimic golf balls. Guests with a sweet tooth can round off the night with "Baci" little pizza bites filled with 100% organic Thai chocolate spread.
Enjoy live music at BUSTED from 7-10pm.!!
Don't miss the big game "F1 Italian Grand Prix 2023" Live on biggest screen in Bangkok with 550-inch 4K quality screen. From 8 pm. onwards at Topgolf Sports Bar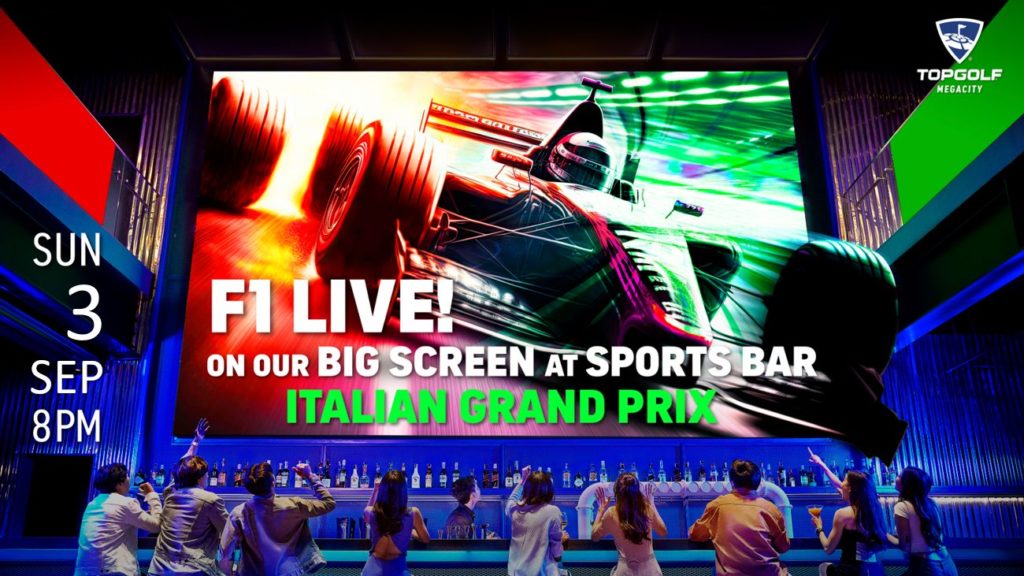 📲Book now: 0-2114-1289