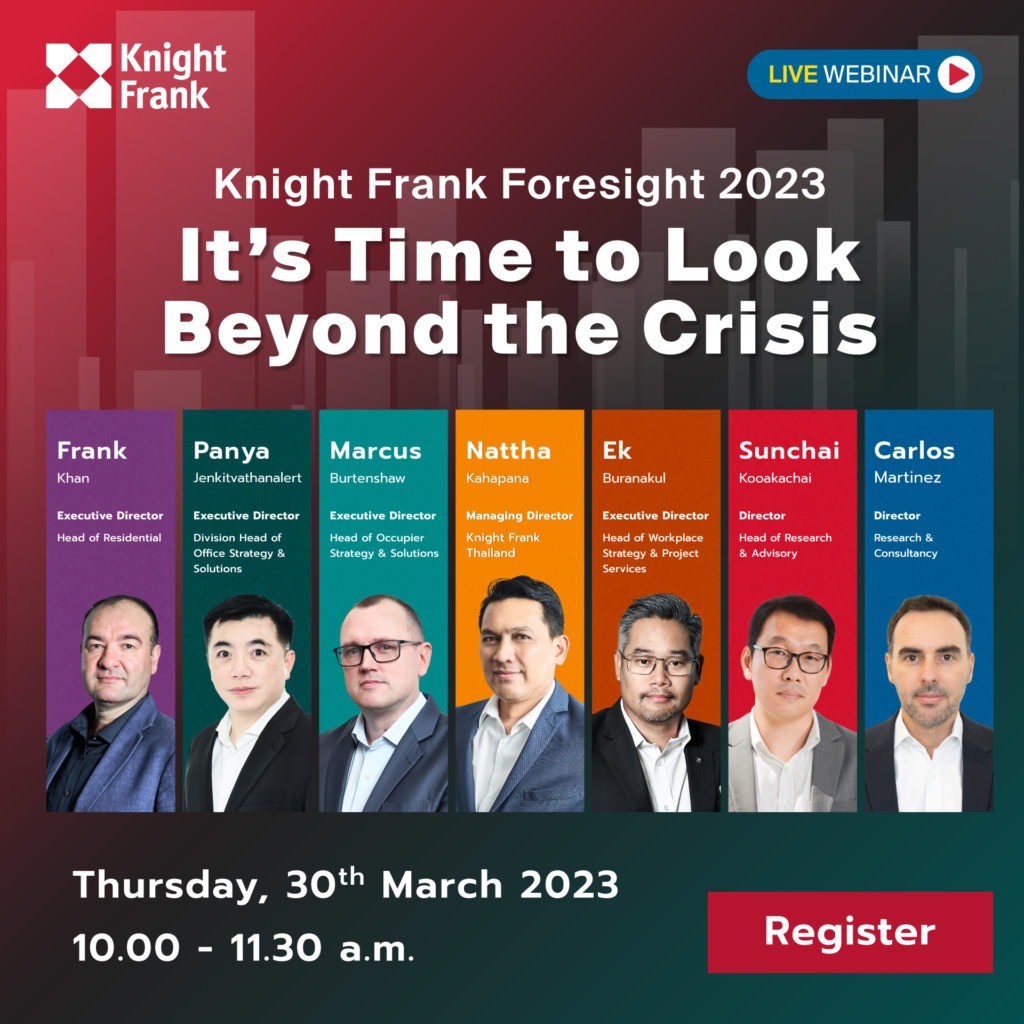 An exclusive webinar "Knight Frank Foresight 2023: It's Time to Look Beyond the Crisis". During this webinar, you will be provided with a summary of the real estate market overview in Thailand for the year 2022, an overview of the first quarter of 2023, and insights into the Thai real estate market in 2023 and also why Thai market still has the opportunity to continue to grow amid various negative factors.
Free registration: https://smpl.is/162i1
Thursday, 30 March 2023 
Time : 10.00 am. – 11.30 am.