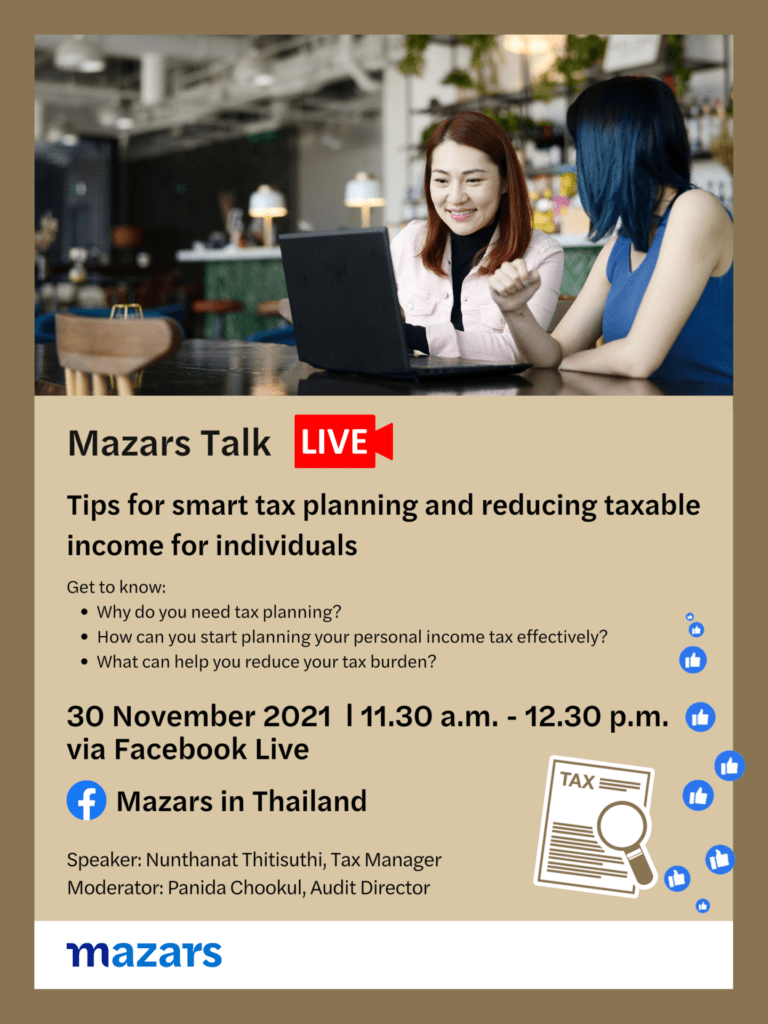 It's almost the end of the year. Have you done any tax planning? Want advice on smart tax planning?
You should not miss this Facebook Live session. Listen to our Mazars Talk on Facebook Live next week to find out more about smart tax planning and reducing taxable income for individuals.
Join Mazars in Thailand Facebook Live session to learn the answers to these questions:
– Why do you need tax planning?
– How can you start planning your personal income tax effectively?
– What can help you reduce your tax burden?
Language: Thai
Cost: Free
For more information, please see : https://www.facebook.com/events/610653433718036/?ref=newsfeed