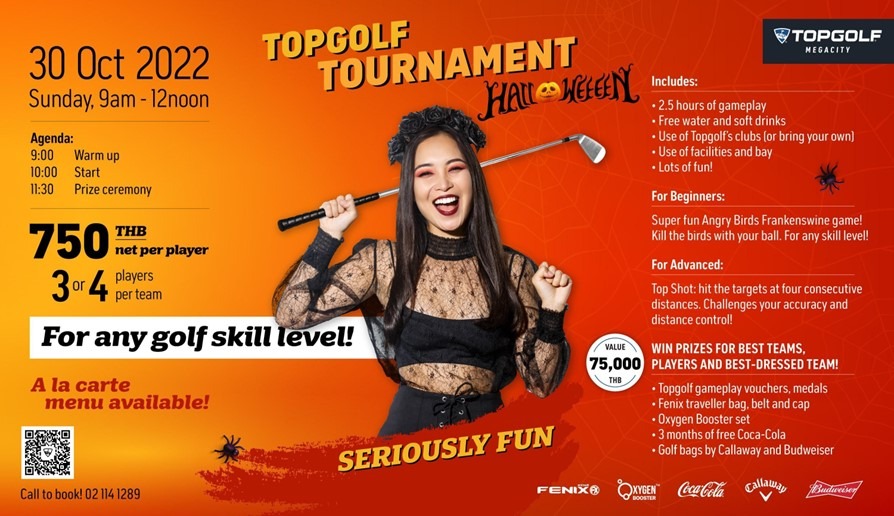 On Sunday, 30 October, from 9am – 12noon, golfers AND non-golfers compete in the seriously fun Topgolf Tournament – Halloween edition. Teams of 3 or 4 play for THB 75,000 worth of prizes, including Topgolf gameplay vouchers, 3 months of free Coca-Cola; golf bags by Callaway and Budweiser; Fenix traveler bag, belt and cap; and an Oxygen Booster set.
The biggest prizes are for the best-dressed team! Think devils, angels and anything Halloween.
Beginners play the fun Angry Birds Frankenswine game. Hit the ball 25 yards and up and you stand a good chance of collapsing the building. Meanwhile, Advanced players compete in the challenging Top Shot game, testing distance and accuracy control by hitting the right outfield targets.
At 750 baht per player, each player get 2.5 hours of Topgolf gameplay, free water and soft drinks, and unlimited fun. Seriously, no golfing experience required!
Call 02-114-1289 to register your team or visit http://topgolfthailand.com/tournament/ for more info.