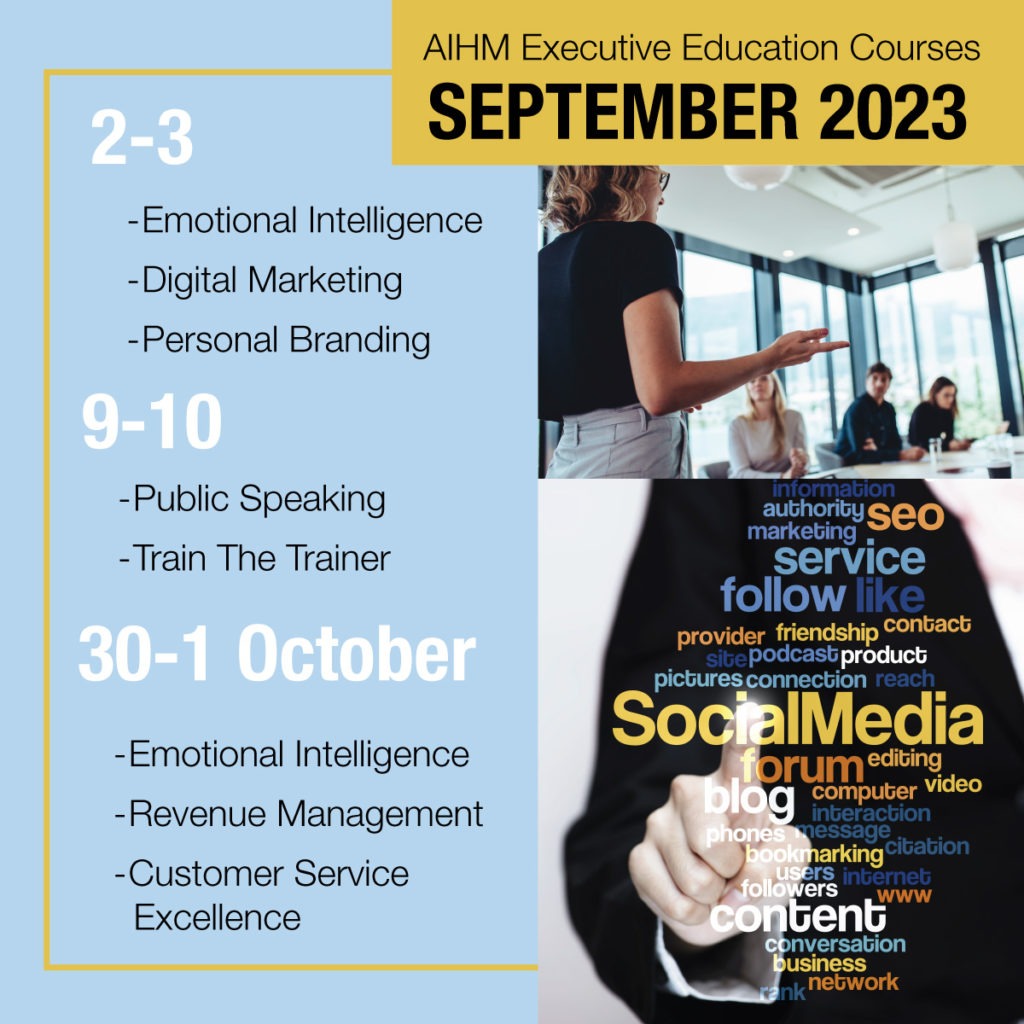 EXCLUSIVE DEAL FOR AUSTCHAM THAILAND MEMBERS! GET A 25% DISCOUNT ON OUR COURSES.
Elevate Your Skills this September!
Are you a busy professional striving for excellence? Unlock your potential with our immersive weekend courses designed to skyrocket your career! Choose from our dynamic selections:
1.Emotional Intelligence: Master the art of understanding and managing emotions for effective leadership and collaboration.
2. Digital Marketing: Stay ahead in the digital age and drive unparalleled business growth.
3. Personal Branding: Learn to showcase your skills, strengths, and achievements to stand out in today's competitive landscape. Leave a lasting impression wherever you go.
4. Public Speaking: Hone your communication skills, conquer stage fright, and captivate any audience with your powerful presence.
5. Train the Trainer: Elevate your ability to share expertise and make a lasting impact.
6. Revenue Management: Acquire the skills to drive bottom-line results and steer your organisation to success.
7. Customer Service Excellence: Discover the secrets to creating exceptional customer experiences, building lasting relationships, and turning customers into brand advocates.
Schedule: 9.00-16.00
Venue: AIHM (Bangkok Campus), 9th floor of AVANI+ Riverside Bangkok Hotel
Cost: THB 9,900 per course (Includes lunch & refreshments)
Upskill while networking! Secure your spot now.
Please present the membership card to get 25% discount on the course when reserving your spot.
For inquiries, contact us: Call: 094 349 7733 or fill in this form: https://hubs.ly/Q01_ymwd0