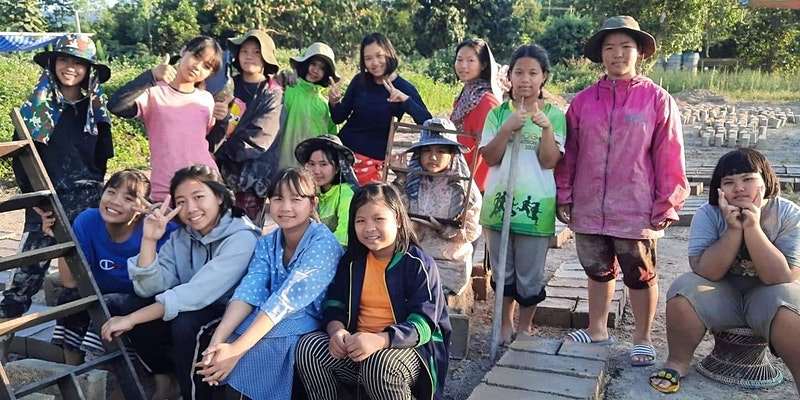 Join us for cocktails, Thai tidbits and an update on our progress, featuring Thrivable™ architect Peter Lombardi and Thai Daughters Khai, Lek, Pink and Dao. Together we will Raise the Roof on our beautiful Sunflower Farm.
Date and time: Sat, July 31, 2021, 4:30 PM – 7:00 PM EDT
If you can't join us in Maine, please join virtually for our program at 5:30 PM ET – register FOR ONLINE TICKETS and details will follow.
Construction is underway on our Sunflower Farm in Northern Thailand. Our unique and beautiful adobe and bamboo campus will be home to our Thai Daughters and will feature an immense organic garden and community center.