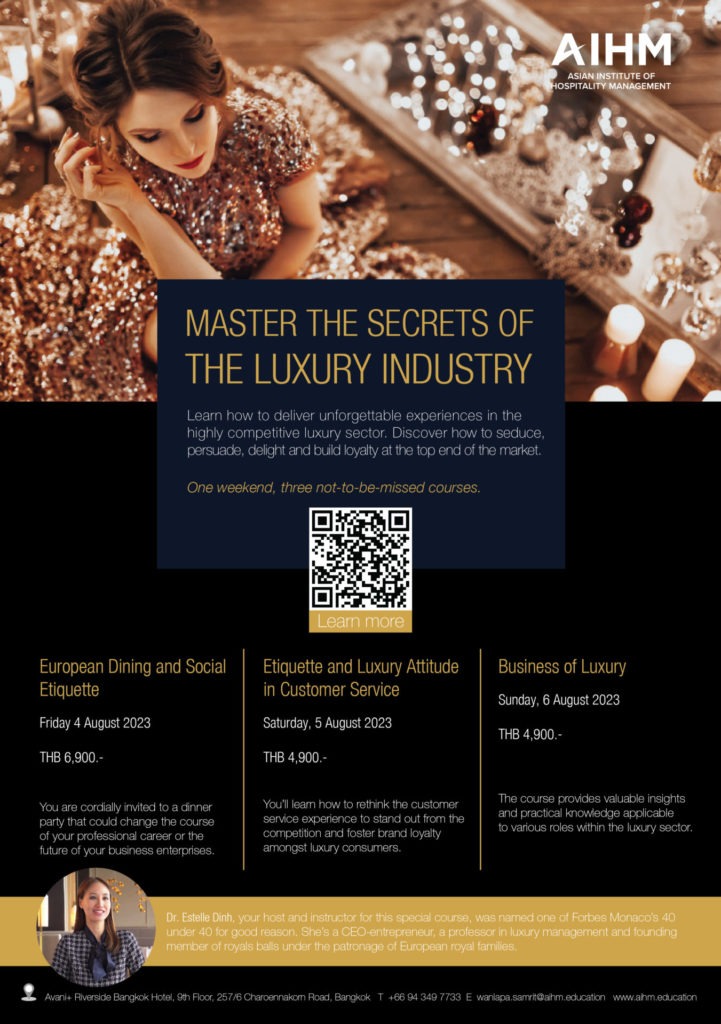 One weekend, three not-to-be-missed courses.
Master the secrets of the luxury industry—strategies, changing tastes, customer service, networking and more. Guest expert Dr. Estelle Dinh from the International University of Monaco and Glion Institute of Higher Education visits AIHM to offer her distinguished expertise and business-transforming insights.
Register now to secure your spots. Availability is limited.
For more information and reservation: https://app.aihm.education/executive-education-summer-luxury-courses